Arnova FamilyPad performance: benchmark results
Test conditions:
– Arnova FamilyPad pre-production device with firmware build dated 20120924
– all benchmarks were executed after all tasks have been killed
– test were run multiple times to check for consistent behaviour, the results shown here correspond to average values
Arnova FamilyPad
Test setup
Firmware version
Android 4.0.3
Build:20120924
Arctools 0.75
Read 18 663 kB/s
Write 4 883 kB/S
AnTuTu bench
version 2.2
Total score
higher is faster
Total: 2873
CPU: 856
GPU: 1075
RAM: 446
I/O: 496
CF-Bench v1.1
higher is faster
Overall score: 2098
Native score: 3411
Java score: 1224
GPUBench v1.0.0
higher is faster
Absolute: 34122
Relative: 19565
Linpack PRO v 1.2.9
higher is faster
Single Thread: 15.162 MFLOPS
Multi-Thread: 14.979 MFLOPS
NenaMark2
Best fps
higher is faster
17.2 FPS
Touch test
10 points
Quadrant Standard 2.1.1
higher is faster
Total: 1588
CPU: 1360
Mem: 1433
I/O: 3315
2D: 601
3D: 1232
Smartbench 2011 v1.2.1
higher is faster
Prod. index: 831
Games Index: 2054
Vellamo v1.0.3
431
While these numbers should be weighted by the fact they were run on the pre-production device, they give the general idea about the machine performance. It appears the Arnova FamilyPad produces similar performance as other tablets based on the one year old single core Allwinner A10 SoC, which is just average in today's performance standards for mid range tablets. Because of the high resolution, we can see the Mali-400 GPU is struggling with only 17.2FPS in Nenamark2.

Camera
Just like on most other tablets, both cameras are very limited in terms of quality. The 2.0 Mpx back facing camera delivers unsharp and blurry images (see the photo below), while the front facing camera is just enough for video conferencing applications.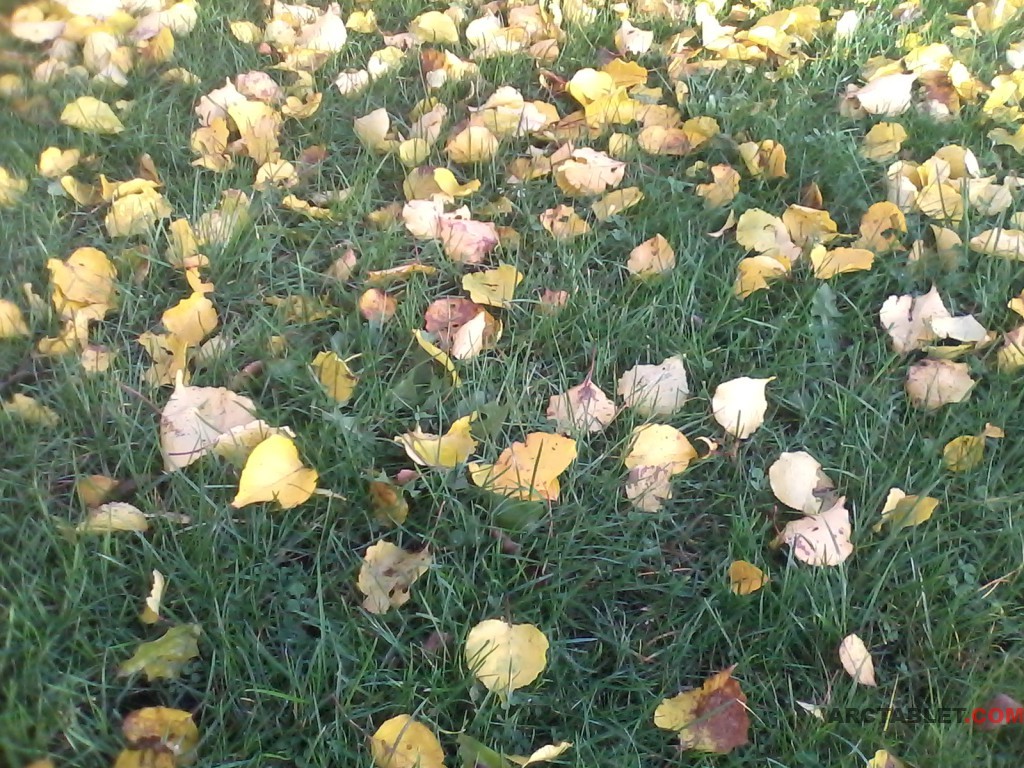 Arnova FamilyPad video player
| | |
| --- | --- |
| | The Arnova FamilyPad comes with a video player called Super-HD Player which supports 1080p video play, lots of video formats and many features: |
– file selector to choose the video file to play
– volume controls: – / +
– video controls: pause/play, change position in video



– subtitles: changing subtitle color, subtitles fonts, charset
– change audio track
– change video aspect ratio: full screen video ratio, full screen screen ratio, original size, 4/3, 16/9
– some 3D rendering effects rendering (multiple modes)

According to the Arnova FamilyPad specs, the following multimedia formats are supported:
Video formats
H.264 up to 1080p resolution – 30 fps
MPEG-42– 30 fps
With the above codecs, the device can play video files with the following extensions: .avi .mp4 ,mkv, .mov, and .flv
Audio formats
MP3, WAV, APE, OGG, FLAC
Photo formats
JPEG, BMP, GIF, PNG
Please refer to our Super-HD Player application review on the MPMan MID74c for more details on the video player features, format support, 1080p and HDMI output.
Battery Life
On earlier Arnova FamilyPad FCC pictures, it looks like the tablet contains a 3 cell, 10500 mAh battery.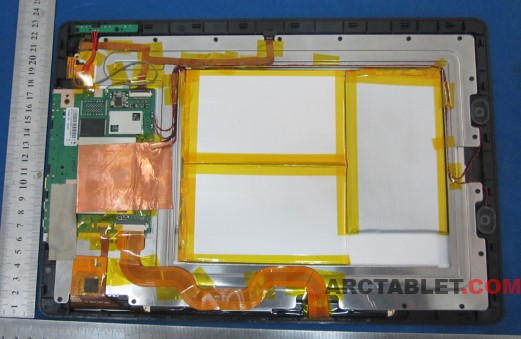 From a fully charged tablet, we played this video file big_buck_bunny_720p_AAC.mp4(Big Buck Bunny 720p, stereo sound in AAC format) in loop until the tablet battery gets empty.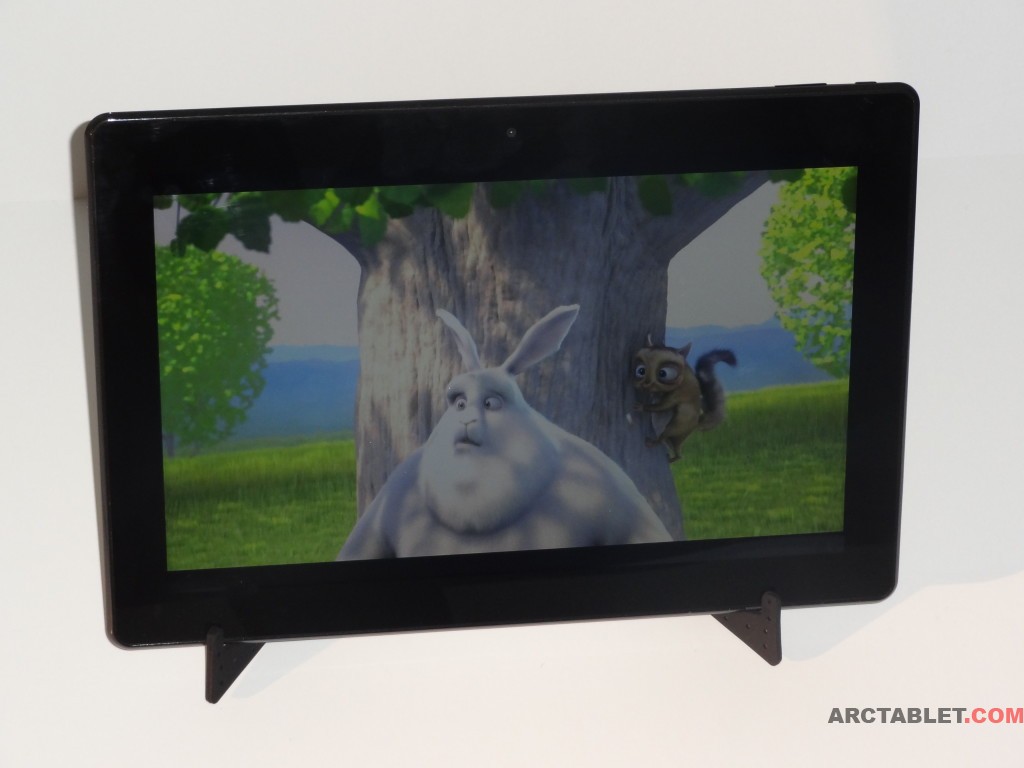 More details about the test conditions:
– using latest firmware (20120924) available on the pre-production device
– machine started after a fresh reboot
– tablet fully charged (lockscreen says "Charged", Settings / About tablet / Status says Battery level100%)
– media sound volume set to half (Settings/Sound/Volume, set Media bar to middle position)
– brightness set to half (Settings/Display/Brightness)
– Airplane mode (Wi-FI disabled)
During this test, on our pre-production Arnova FamilyPad, we have measured an effective battery life of 7 hours and 50 minutes. For comparison, most other Archos and Arnova tablets of all sizes give it up after 4-6 hours. We have used our ArcTools application to run the battery test for the details of the discharge curve, see below: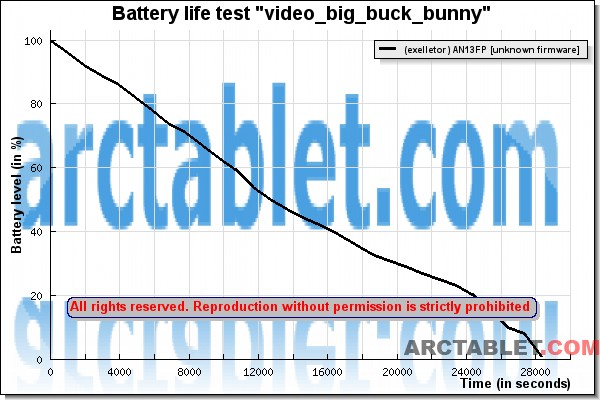 Charging time
Charging the Arnova FamilyPad can be done through the supplied power charger that delivers 2500 mA.  We didn't measure the charging time exactly, but it should take about 6 to 8 hours. And yes, that's long. Very long. You can also use the USB cable to charge from a computer, but it will then switch to a slow charge that double or triple the charging time.
Software
Developed partially by YFTech, Arnova FamilyPad comes with a few enhacements to the stock Android system. The stock recovery is replaced by something looking simillar to CWM Recovery and just like CWM, it supports update .zip files. We have seen those recoveries earlier on some Prestigio tablets and well, it works pretty well.  There is an extra option added in the settings menu for rebooting into recovery, so no playing with the hardware buttons and reset pinhole is needed.
While the Arnova FamilyPad doesn't support Bluetooth dongles, many 3G Sticks seem to be supported. Our friends from jbmm.fr tested 3G and Ethernet support, you can read their review here(French).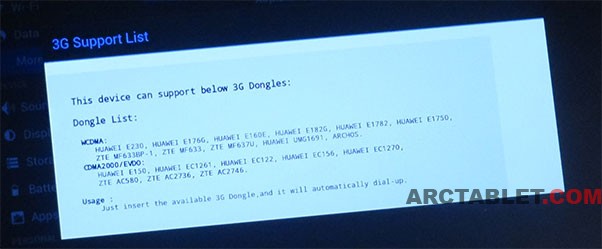 Furthermore, the FamilyPad comes with the Google Play Store pre-installed(Arnova website doesn't mention it) and most Google Apps(Gmail, Maps etc.) can all be enjoyed on the 13.3 inch massive screen.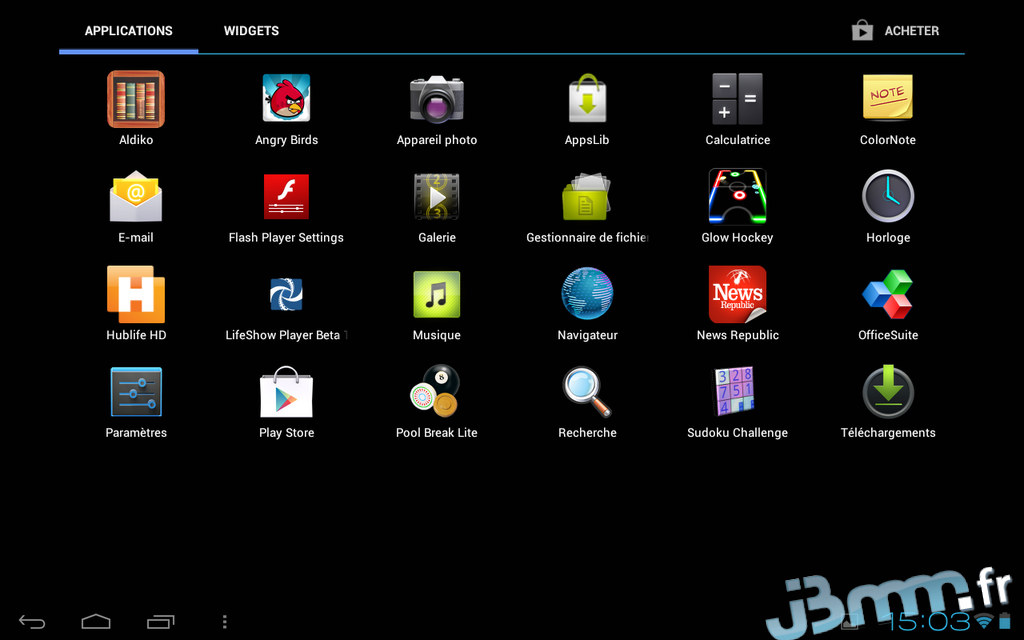 Continue to Part 4: Conclusion.