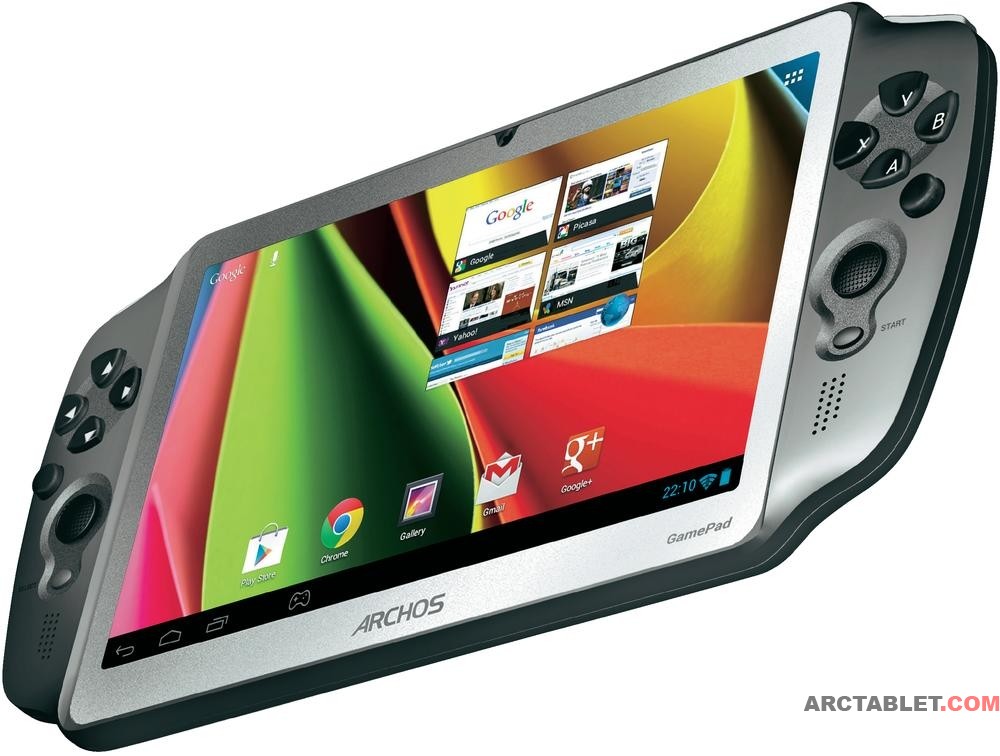 The GamePad is an interesting product. With the two dedicated dual analog sticks along with regular gaming keys and shoulder buttons, it is really aimed at gaming. Packed with Archos Game Mapping Tool you could play nearly any game you want. There are over a hundred games already pre-configured and in case your favorite game is not yet supported, mapping buttons is an easy task. Though the buttons don't meet the level of a PSP or PS3 controller and you need some time to get used to them, they are pretty comfortable. Packed with a powerful quad-core Mali-400 GPU, it delivers very decent gaming performance and with a score of over 12000 in Antutu, we can definitely call the GamePad a beast. Not only for gaming. 😉 Browsing, multimedia and other Android features are working fluidly. The Archos Multimedia Suite, which we know from the XS tablets is also installed on the GamePad and provides a very decent codec and network sharing support.
With a RRP of 149€, the same as for the 80 Cobalt, the GamePad does have its shortcomings. The TN screen is not as great as the IPS screens we are used to, especially when it comes to viewing angles. The plastic screen surface attracts finger prints like a magnet and they won't go off that easy. The battery life of slightly more than 4 hours and 30 minutes for video playback is not great for a gaming tablet – after two hours of a heavy game with Wi-Fi and full brightness your battery will be empty. With the newest Android games being larger than 1GB, the storage can also be a problem – the 8GB internal memory will be full in no-time.
Even with its shortcomings, we think the Archos GamePad is worth its money. Currently, there is no gaming tablet on the market which would come close to GamePad's value – the 400$ WikiPad is more than 2x as expensive. Just let's hope Archos software guys will give the software a finishing touch with a firmware update. 😉

Pros



Cons


Design & Performance
Game Mapping
Archos Multimedia suite & Google Play
Value

Screen viewing angles
Battery life
Software glitches
8GB of Internal memory
Don't forget to check our GamePad mapping page for details on games compatible with the tablet. Please use our GamePad forum if you have any question on the device. Visit us soon for more GamePad information.