Forum switched to read-only as of 2020/06/01
Latest product reviews
ARCHOS 50 Diamond
ARCHOS GamePad2

ARCHOS
Smartphones

ARCHOS
TV Connect

ARCHOS 101 XS

A
A
A
ClockworkMod (CWM) Recovery easy install for RK3066 and RK3188 -- TWRP/CWM Flash-Tool and root for RK3288

 Please donate to support OMA and CrewRKTablets firmware work, thank you !
Here is an Android 4.4.2 KitKat rooted custom firmware for the FNF iFive 2SHD tablet. This firmware is based on the official iFive firmware 2.0.0 dated 2014/01/10.
(ifive2SHD_FW_442尝鲜版_V2.0.0_201401071800.rar / FNF·五元素ifive 2S HD 442_V2.0.0)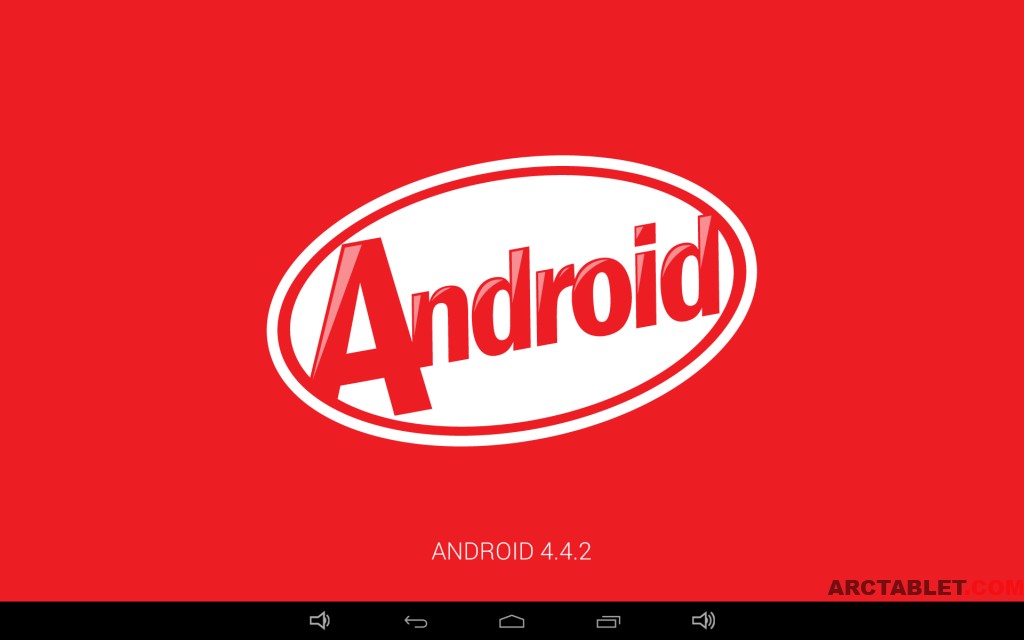 Build information:
Linux Kernel: Linux version 3.0.36+ (root@five-server2) (gcc version 4.6.x-google 20120106 (prerelease) (GCC) ) #9 SMP PREEMPT Tue Jan 7 15:33:34 CST 2014
Android build: IFive/rk3188/rk3188:4.4.2/KOT49H/eng.root.20140107.115059:eng/opinions-on-teclast-p90hdst-keys
ro.rksdk.version=RK30_ANDROID$(PLATFORM_VERSION)-SDK-v1.00.00
Custom firmware features:
root with latest SuperSU version 1.89 (free version)
removed most Chinese and unnecessary applications
Google Play Store fixes so more application are visible/compatible
updated busybox v1.21.0.git (2012-11-29)
Unix like init.d boot scripts support, more details on init.d scripts here
changed permissions on external sdcard to allow write access
increased space for applications (/data partition) to 4 GB
disabled OTA updates (may cause problems)
iFive Music and Video players applications have been kept
added Google Experience Launcher (GEL) in addition to PiPO's stock launcher
use optional package to fix broken apps (Contacts/People and Calendar sync)
kernel modules (cifs, tun, lan, serial, xpad) compiled by Oma & Crew RKTablets, thank guys!
Use Rockchip Batch Tool version 1.7 to flash the firmware, use Restore button.
Please report any problem with this firmware, I can't verify this custom firmware works as I don't have an iFive 2S HD to test it.
The following users say thank you to admin for this useful post:
saoJorge, kimon60, Paulkal

If you like our web site, applications and firmwares, feel free to support our site. Donations are used to pay the bills for our server hosting costs, development tools and purchase new tablets to support.

saoJorge
Forum Posts: 4
Member Since:
2014/01/13

Offline
Hello Mr. Admin,
thank you for the firmware, it works realy good. By the way, I followed the way shown the following link:
https://www.miniand.com/wiki/iFive+X2
Jörg 


kimon60
Forum Posts: 3
Member Since:
2014/01/17

Offline
Hello friends, 
I got the fnf ifive s2 hd a couple of days ago. 
I flashed it with the firmware above. You tube is working nicely. 
But... it lags a lot in everything else. Opening the browser, keyboard and applications. 
Feels like a lot to a dual core there. 
Must be something with the drivers from fnf company. 
Also completely lack of flash player videos. Any solution for that? 
I'm willing to test other roms as well if you have any. 
Of course I will post back here any feedback. 
Thank you. 

optimys64
Forum Posts: 3
Member Since:
2013/12/18

Offline

Paulkal
Forum Posts: 2
Member Since:
2014/01/28

Offline
Thanks ... the rom works great !!! I think that rom 4.2.2 (1.1.6)  works smoother on the home screen and the app drawer (I'm talking for both roms with the launcher that comes with the rom) but this one is definetly faster with all the apps .. all the apps open way faster ...I've already tested it with two ifive 2s hd  and everything seems to work well .. good battery life ... way better wifi signal ... I also managed to change the boot animation with this program https://play.google.com/store/apps/details?id=com.jrummy.apps.boot.animations&hl=el 4-5 times and it was everytime successful ... the only problem is that the new boot animations don't fit well with the 2048x1536 display 

stassen
Sweden
Forum Posts: 62
Member Since:
2013/04/04

Offline
Thanks Received: 43
after i flash the orginal version of 2.0.1 from fnf i got Prepare IDB Fail and i cant get anything to work. then i start the tablet it start in flash mode, i relly need help to get it to work agen! Bless
this is the log!
17:05:17 663 **********Restore Start Total<1>**********
17:05:17 666 <Layer 1-2> Test Device Start
17:05:17 673 <Layer 1-2> Test Device Success
17:05:17 675 <Layer 1-2> Lowerformat Device Start
17:05:18 687 <Layer 1-2> Lowerformat Device Success
17:05:18 691 <Layer 1-2> Test Device Start
17:05:18 700 <Layer 1-2> Test Device Success
17:05:18 704 <Layer 1-2> Check Chip Start
17:05:18 714 <Layer 1-2> Check Chip Success
17:05:18 717 <Layer 1-2> Get FlashInfo Start
17:05:18 723 <LAYER 1-2> INFO:FlashInfo: 0 0 0 0 0 4 4 0 28 0 1
17:05:18 727 <Layer 1-2> Get FlashInfo Success
17:05:18 731 <Layer 1-2> Prepare IDB Start
17:05:18 733 <LAYER 1-2> INFO:CS(1) (0MB) (SAMSUNG)
17:05:19 137 <LAYER 1-2> INFO:FindBackupBuffer-->No Found Tag
17:05:19 145 <LAYER 1-2> INFO:FindBackupBuffer-->No Found Tag
17:05:19 155 <LAYER 1-2> INFO:FindBackupBuffer-->No Found Tag
17:05:19 163 <LAYER 1-2> INFO:FindBackupBuffer-->No Found Tag
17:05:19 172 <LAYER 1-2> INFO:FindBackupBuffer-->No Found Tag
17:05:19 174 <LAYER 1-2> ERROR:PrepareIDB-->Loader-->No Found IDB
17:05:19 180 <Layer 1-2> Prepare IDB Fail
17:05:19 186 **********Restore Done Success<0> Fail<1> Time<1516>ms**********
Forum Timezone:
Europe/Paris
Most Users Ever Online: 803
Currently Online:
143 Guest(s)
Currently Browsing this Page:
1 Guest(s)
Devices in use: Desktop (139), Phone (4)
Top Posters:
finless: 604
DarthJabba: 551
maikal: 394
mussonero1: 350
alex: 252
damo: 243
DanielVd: 237
Mark06: 222
Newest Members:
marciano
dangerosu74
fouadbkf05
jima
Azabatxe1
Azabatxe
Forum Stats:
Groups: 10
Forums: 185
Topics: 6037
Posts: 60500
Member Stats:
Guest Posters: 43
Members: 262194
Moderators: 5
Admins: 1
Moderators: globula_neagra, exelletor, JochenKauz, Oma7144, cracktech