A
A
A
ClockworkMod (CWM) Recovery easy install for RK3066 and RK3188 -- TWRP/CWM Flash-Tool and root for RK3288

 Please donate to support OMA and CrewRKTablets firmware work, thank you !

[ ROM ] FNF iFive mini3 (retina version) Android 4.4.2 KitKat custom rooted firmware based on v2.1.0 (2014/03/07)
Here is an Android 4.4.2 KitKat rooted custom firmware for the iFive mini3 (Retina version) tablet. This firmware is based on the official iFive firmware 2.1.0 dated 2014/03/07. It is designed for the Retina model and won't work on the older mini3 device running at 1024x768 resolution.
(MINI3 视网膜版_442_V2.1.0_201403071015.rar)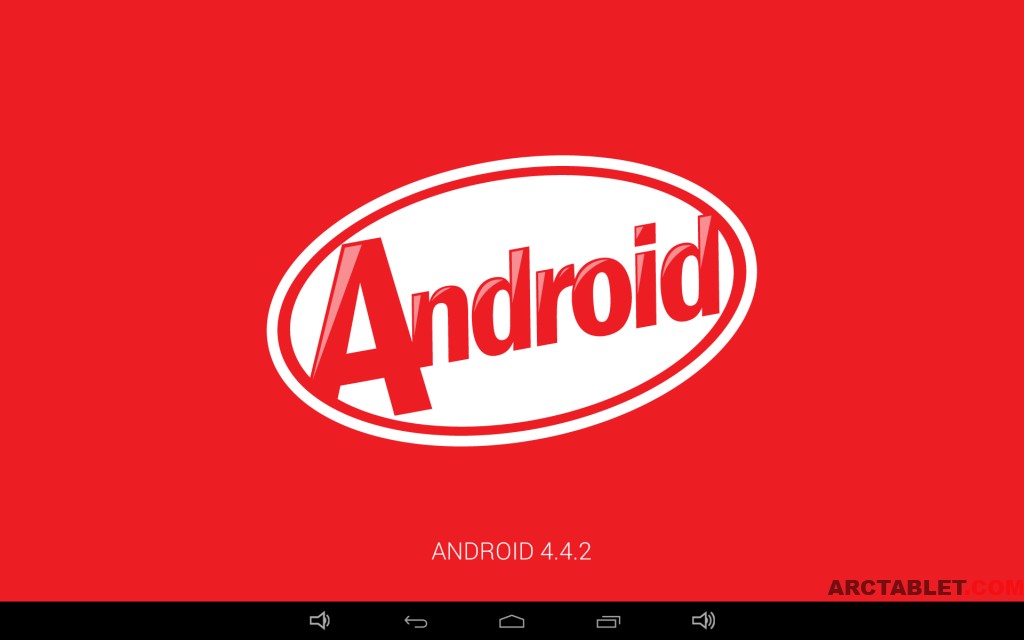 Build information:
Linux Kernel: Linux version 3.0.36+ (root@five-server2) (gcc version 4.6.x-google 20120106 (prerelease) (GCC) ) #104 SMP PREEMPT Fri Mar 7 09:58:18 CST 2014
Android build: IFive/rk3188/rk3188:4.4.2/KOT49H/eng.root.20140307.095836:eng/opinions-on-teclast-p90hdst-keys
ro.rksdk.version=RK30_ANDROID$(PLATFORM_VERSION)-SDK-v1.00.00
Custom firmware features:
root with latest SuperSU version 1.93 (free version)
removed most Chinese and unnecessary applications
Google Play Store fixes so more application are visible/compatible
updated busybox v1.21.0.git (2012-11-29)
Unix like init.d boot scripts support, more details on init.d scripts here
changed permissions on external sdcard to allow write access
increased space for applications (/data partition) to 4 GB
disabled OTA updates (may cause problems)
added Google Experience Launcher (GEL) in addition to iFive stock launcher
use optional package to fix broken apps (Contacts/People and Calendar sync)
included temporary fix for multi-user support, thanks to didierm
kernel modules (cifs, tun, lan, serial, xpad) compiled by Oma & Crew RKTablets, thank guys!
Use Rockchip Batch Tool version 1.7 to flash the firmware, use Restore button.
Please report any problem with this firmware, I can't verify this custom firmware works as I don't have an iFive mini3 retina to test it.
The following users say thank you to admin for this useful post:
anu2013, vasendak, dun74fr, sagair, Emma0314, Coralperra, shoa, fabrasil, tupuvi, rgelian

If you like our web site, applications and firmwares, feel free to support our site. Donations are used to pay the bills for our server hosting costs, development tools and purchase new tablets to support.

bklm1234

Active Member
Forum Posts: 44
Member Since:
2013/07/10

Offline
I can't wait to get myself a iFive mini3 retina and flash this ROM.  Kasty's ROMs are excellent.  I'm running the latest Kasty Kitkat version on my X2.  It makes the X2 fly.  It's much smoother with better battery life compared to before.  Pls keep up developing for this tablet.  Thanks

wullie1974

Member
Forum Posts: 18
Member Since:
2014/03/15

Offline

bab1c

New Member
Forum Posts: 4
Member Since:
2013/05/04

Offline

avant

Active Member
Forum Posts: 31
Member Since:
2013/06/01

Offline

sbr.harry

Member
Forum Posts: 12
Member Since:
2013/09/17

Offline
The following users say thank you to sbr.harry for this useful post:
avant, dun74fr, tupuvi

avant

Active Member
Forum Posts: 31
Member Since:
2013/06/01

Offline
Well I've just made an attempt  to understand and to install the OC kernel, but obviously I've failed.I tried to install the OC kernel on the kasty ROM, but it did not work out as my mini3 did not boot anymore.
Not sure what I've done wrong - maybe it was the combination of kasty ROM and the OC kernel.
But thanks for the hint sbr.harry !

bab1c

New Member
Forum Posts: 4
Member Since:
2013/05/04

Offline
Hi,
I've just install the overclock kernel over the Kasty rom, and it work very well  on my mini3 retina (no more lags).
To install it you have to follow these steps :
- Use RKBatchtool to put the tab in flash mode (with th switch button)
- Exit RKBatchTool
- Use RKAndroidTool to flash the Boot********.img (select only 'boot' and verify the path and name of the flash file)
- Click on the 'Run' button
- The tab restart, you have to select the max frequency with "NoFrill cpu control" for example....
Edit : i've only flash with the 1704mhz cpu, 660 gpu version...
The following users say thank you to bab1c for this useful post:
avant, tupuvi

avant

Active Member
Forum Posts: 31
Member Since:
2013/06/01

Offline

wullie1974

Member
Forum Posts: 18
Member Since:
2014/03/15

Offline

bab1c

New Member
Forum Posts: 4
Member Since:
2013/05/04

Offline

wullie1974

Member
Forum Posts: 18
Member Since:
2014/03/15

Offline

bobb

Active Member
Forum Posts: 40
Member Since:
2013/01/31

Offline
Onda V972
Ainol Fire
iFive mini 3
Teclast P90HD

sbr.harry

Member
Forum Posts: 12
Member Since:
2013/09/17

Offline

dun74fr

Member
Forum Posts: 16
Member Since:
2014/03/22

Offline
Forum Timezone:
Europe/Paris
Most Users Ever Online: 749
Currently Online: surgeman
127 Guest(s)
Currently Browsing this Page:
1 Guest(s)
Top Posters:
Oma7144: 5817
globula_neagra: 2424
finless: 604
DarthJabba: 551
exelletor: 450
JochenKauz: 450
cracktech: 432
maikal: 394
Newest Members:
elmstico
guykild
TTT1805
ming2088
pcclinic2
pcclinic
Forum Stats:
Groups: 10
Forums: 185
Topics: 5938
Posts: 58991
Member Stats:
Guest Posters: 43
Members: 257388
Moderators: 5
Admins: 1
Moderators: globula_neagra, exelletor, JochenKauz, Oma7144, cracktech