Latest product reviews
ARCHOS 50 Diamond
ARCHOS GamePad2

ARCHOS
Smartphones

ARCHOS
TV Connect

ARCHOS 101 XS

A
A
A
ClockworkMod (CWM) Recovery easy install for RK3066 and RK3188 -- TWRP/CWM Flash-Tool and root for RK3288

 Please donate to support OMA and CrewRKTablets firmware work, thank you !

[ ROM ] FNF iFive mini3 Android 4.4.2 KitKat custom rooted firmware based on v2.0.4 (2014/02/14)
Here is an Android 4.4.2 KitKat rooted custom firmware for the iFive mini3 (first gen. model) This firmware is based on the official iFive firmware 2.0.4 dated 2014/02/14. It is designed for the first generation model with 1024x768 screen and probably won't work on the newer mini3 model with Retina like display.
(MINI3_442_V2.0.4_201402141531.rar / MINI3_442_V2.0.4_201402141531.img)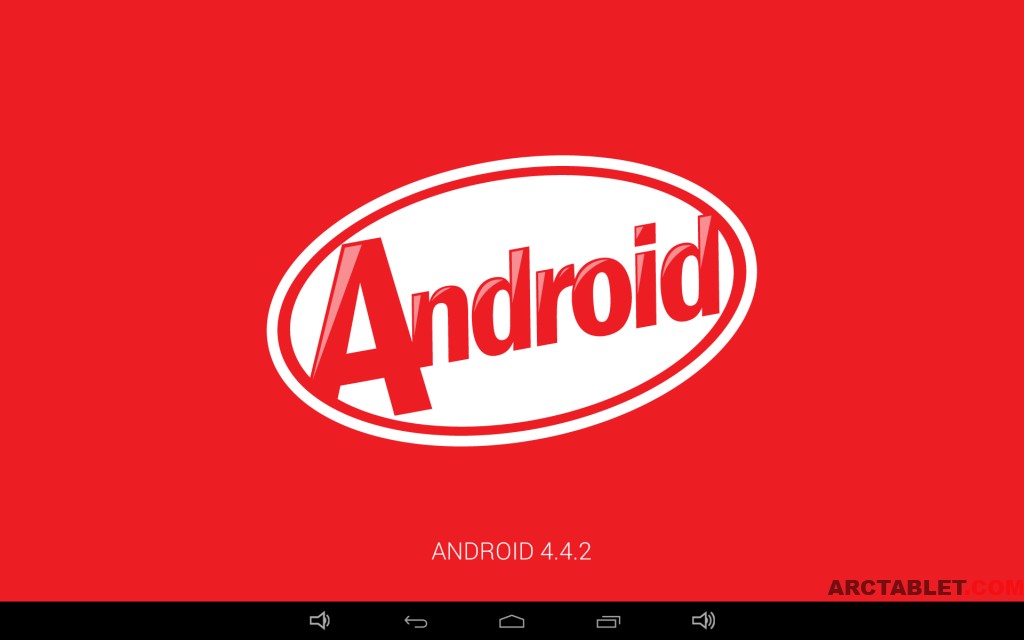 Build information:
Linux Kernel: Linux version 3.0.36+ (root@five-server2) (gcc version 4.6.x-google 20120106 (prerelease) (GCC) ) #14 SMP PREEMPT Fri Feb 14 10:29:51 CST 2014
Android build: IFive/rk3188/rk3188:4.4.2/KOT49H/eng.root.20140214.150559:eng/opinions-on-teclast-p90hdst-keys
ro.rksdk.version=RK30_ANDROID$(PLATFORM_VERSION)-SDK-v1.00.00
Custom firmware features:
root with latest SuperSU version 1.93 (free version)
removed most Chinese and unnecessary applications
Google Play Store fixes so more application are visible/compatible
updated busybox v1.21.0.git (2012-11-29)
Unix like init.d boot scripts support, more details on init.d scripts here
changed permissions on external sdcard to allow write access
increased space for applications (/data partition) to 4 GB
disabled OTA updates (may cause problems)
added Google Experience Launcher (GEL) in addition to iFive stock launcher
use optional package to fix broken apps (Contacts/People and Calendar sync)
included temporary fix for multi-user support, thanks to didierm
kernel modules (cifs, tun, lan, serial, xpad) compiled by Oma & Crew RKTablets, thank guys!
optional ClockworkMod (CWM) Recovery easy install package 
Use Rockchip Batch Tool version 1.7 to flash the firmware, use Restore button.
Please report any problem with this firmware, I can't verify this custom firmware works as I don't have an iFive mini3 to test it.
Thanks to jihaine for his support 

The following users say thank you to admin for this useful post:
mitsu_58, longo213, Vinnie1, mjp01

If you like our web site, applications and firmwares, feel free to support our site. Donations are used to pay the bills for our server hosting costs, development tools and purchase new tablets to support.

eric
Forum Posts: 3
Member Since:
2014/02/21

Offline

bobb
Forum Posts: 40
Member Since:
2013/01/31

Offline
Thanks Received: 9

TROLLBY
Forum Posts: 1
Member Since:
2014/03/14

Offline

olicrimag@free.fr
Forum Posts: 1
Member Since:
2013/11/21

Offline

bobb
Forum Posts: 40
Member Since:
2013/01/31

Offline
Thanks Received: 9

yourstruly_astro
Forum Posts: 11
Member Since:
2013/12/11

Offline
Thanks Received: 3

bobb
Forum Posts: 40
Member Since:
2013/01/31

Offline
Thanks Received: 9

mr_mezz
Forum Posts: 1
Member Since:
2014/03/20

Offline
hi everyone,
first of all thanks for the rom. it works very smoothly and no problems thus far. 
except for the one I experienced today, that I can't attribute as a soft/hardware problem just yet: while using the tablet regularly (just browsing, not many tabs, very few background apps etc.) it suddenly froze with the screen remaining on, then after a while the screen dimmed a bit as it normally does and then the tablet just died.
afterwards it doesn't start up even though I hold the power button down for a long time. to see if it's completely dead I connected it to my PC and luckily am able to see it in the rockchip batch tool as pink and would probably be able to flash it anew. 
yet, as I would not like to lose my settings and for the future as well, is there any way to fix this other than reflashing the device?
thanks for any advice.
edit: well, oddly enough trying to reflash the image through "restore" does not work, it fails. and after trying that a few times, the tablet is no longer visible in the tool when i connect it. well, my hardware seems to have died with no particular reason. 
edit2: well, i'm not sure whether this is the right thread anymore for this, but for anyone encountering a similar problem as I did, all hope is not lost (although your hardware may be prone to failure): the method of short-circuiting the NAND chip described in this video worked for me and it didn't even erase anything. it just removed the tablet from the stuck state, the rom is intact as are my settings and apps. 
you should, however take care while opening the case, i managed to break my screen digitizer and now that should be replaced since touch input is completely messed up. 

egarland
Forum Posts: 2
Member Since:
2014/05/09

Offline

egarland
Forum Posts: 2
Member Since:
2014/05/09

Offline

monskie
Forum Posts: 1
Member Since:
2014/05/17

Offline
Can i use this rom on my tablet? They almost have the same specs. Itsna local rebranded tablet from our country. Wher can i find a beginers guide for installing roms on rock chip tablet? Thank you
 
Starmobile Engage 8 Quad+ Specs
 
Android 4.2.2 Jelly Bean
7.85-inch IPS LCD (1024√ó768 XGA), ~160ppi
1.6GHz quad-core RockChip RK3188 processor
Mali-400 MP4 GPU
1GB RAM
8GB internal storage
microSD support up to 32GB
5-megapixel main camera, with fixed focus and no LED flash
2-megapixel front camera
Wi-Fi 802.11 b/g/n
Bluetooth 3.0
GPS, A-GPS
Dimensions: 200.93 x 135.73 x 7.45mm
Weight: 207.22g
Li-Po 4000mAh battery

longo213
Forum Posts: 2
Member Since:
2014/01/06

Offline
I'm not sure I understood it correctly from Google Translate, but it seems like there is a new firmware update 2.28 available as an OTA update. I don't have a stock ROM on my mini3, can someone please check? 

bugalerks
Forum Posts: 1
Member Since:
2014/01/24

Offline
Forum Timezone:
Europe/Paris
Most Users Ever Online: 749
Currently Online: toto943, sam500600, giaur500, ifrah2007, Miki0, Sangui
233 Guest(s)
Currently Browsing this Page:
1 Guest(s)
Devices in use: Desktop (194), Phone (39), Tablet (6)
Top Posters:
Oma7144: 5664
globula_neagra: 2424
finless: 604
DarthJabba: 551
exelletor: 450
JochenKauz: 450
cracktech: 430
maikal: 394
Newest Members:
yhetro
Sangui
Miki0
mahesh_parmar
Xahc
brigalow
Forum Stats:
Groups: 10
Forums: 185
Topics: 5884
Posts: 58442
Member Stats:
Guest Posters: 43
Members: 255382
Moderators: 5
Admins: 1
Moderators: globula_neagra, exelletor, JochenKauz, Oma7144, cracktech