A
A
A
ClockworkMod (CWM) Recovery easy install for RK3066 and RK3188 -- TWRP/CWM Flash-Tool and root for RK3288

 Please donate to support OMA and CrewRKTablets firmware work, thank you !
OK folks I worked on this a lot today.  The bottom line is I could not find a Google calendar that works on the Arnova and I must have tried 30 of them posted on the internet (calendar.apk).  But I did get it to sync with Google and show up in the accounts settings (using anycut or a calendar app). 
Then if you install some of the better calendar apps out there, it all works, syncs with Google, etc!!!!
This seems like a long process and instructions but it really is not.  I have written them for n00bs that might need the details.
Requirements: 
1) I am pretty sure you must have a rooted ROM.  My instructions will have you placing the APKs in /system/app.  However it may possibly work by just installing them. I did not test that. 
2) You must have already setup a Google account using your PC and setup a calendar in your Google account. 
3) You MUST have installed the Market using Arctools 0.57 and install 3.4.4 rooted!!!  If you do not do this you will NOT have the needed GoogleCalendarSync installed.  However for those that are not rooted I have supplied a sync adapter that should work.  You can try it if you like.  It worked for me when I was testing. 
4) To get at sync settings, Damo suggested using a app that is free at the Market called anycut.  I won't go into explaining how to use that app BUT... other apps that support sync will also allow you to get at account settings like GO Email Widget, GO Contacts Widget, and GO Calendar Widget, etc. 
5) You will need a calendar app that syncs with Google.  The Google calendar APK that I will provide does not work.  It crashes when you run it.  However you need to have it installed anyway for the sync'ing to work.  But don't fret, there are way better free calendars available anyway.
I am going to suggest a free one called Android Calendar (aCalendar)
5) You will need either ES File Manager, Root Explorer, or some other file manager that will let you browse and save files to /system/app.  Get them at the Market.  If you're not rooted then try the sync adapter I am providing in the zip. 
How to get it working: 
1) Download this set of APK.  They are in this zip file.  Extract them and put them on your SD card. 
http://www.helifreakswag.com/gcalendar.zip
2) Launch Root Explorer or ES File manager.  Browse to your SD card and find the files you just extracted. 
3) First copy CalendarProvider.apk to /system/app.  Do not copy the calendar app first! 
4) Now copy Calendar.apk to /system/app.  
5) Do not copy over GoogleCalendarSyncAdapter.apk if you have the Market 4.3.3 installed already!  Actually if you accidentally do, you can simply delete it from /system/app.  However if you do not have that version of the Market you can go ahead and copy the sync adapter over. 
5) Now reboot! 
6) After next boot up go into setting, applications, manage apps, and click ALL (it defaults to downloaded). Make sure Calendar, Calendar Storage, and Calendar Sync Adapter are all in the list.  If you are missing something then you did not do something right.  Go start again.  If you are only missing the syncadapter then try copying the sync adapter I supplied. 
7) Now we need to get at the sync setting.  This will not show up in your settings.  Go install anycut.  Once it is installed hold your finger on a blank area of your desktop (not app drawer) and you will get a pop up.  Select shortcut and then select anycut.  A window will open.  Select activity.  Then select the first "account and sync setting" in the list.  DO NOT select any other ones than the first one or you may crash! 
8) There you go, you now have a icon that when you click it takes you to your accounts and sync settings.  Because as I said you needed the Market and a Google account already, your account should be listed.  Click it. Now you can see not only mail but calendar as well.  Check the box and let it do its thing!  YOUR SYNC'ed! 
9) Now DO NOT try to run the calendar app that shows up in your app drawer.  It will crash!  You now need to go install a calendar.  Again I tested a few and Android Calendar "free" works well.  Also GO Calendar Widget does too if you're using GO Launcher. 
10) Once your aftermarket calendar is installed it should work and sync as LONG AS step #8 worked.  If it did not... Well.... Post and we will see if we can get you going.
OK some things to try if you have trouble: 
1) Go into manage apps and click on calendar and delete data files.  Do the same for Calendar Storage.  Now reboot and try again. 
2) Try actually installing the APKs.  Go to /system/app and click on Calendar and install it.  Same with the Calendar Storage apk.  You should not have to do this but try it anyway. 
Finally if you are not rooted you might try installing these APK from SD card.  I think it might work but not 100% sure.  Install GoogleCalendarSyncAdapter.apk first!  Then install CalendarProvider.apk.  Then install calendar.apk.
Let me know if that works on unrooted systems please.
Anyway after spending like 5 hours trying to get Google calendar to work this is the best I came up with.  Bottom line I have a calendar and it syncs!
Bob
The following users say thank you to finless for this useful post:
damian88
UPDATE!
Big thanks to oldduck!  He sent me a Google Calendar and Provider APKs that work!  Just install them as I explain above.  There is no need for the sync adpater unless you have not installed Market.
I updated the download link so the new calendar and provider APKs are in there.
Enjoy and big thanks to oldduck for providing them!  I spent hours scowering the web for ones that worked propely and he had them.
Bob
The following users say thank you to finless for this useful post:
Kitticat
I will check to see if we can get this packaged to be installed thru ArcTools.

If you like our web site, applications and firmwares, feel free to support our site. Donations are used to pay the bills for our server hosting costs, development tools and purchase new tablets to support.

josbos

Contributor
Forum Posts: 57
Member Since:
2011/12/19

Offline
Hi
Tried it unrooted, the calendarsyncadapter won't install on my unrooted device.
Will check the logcat.
From the logcat I can see the following message:
Package com.google.android.syncadapters.calendar has no certificates at entry classes.dex; ignoring!
Right after that, on the device I get the message that it didn't install.
So I suspect the apk is not allowed to be installed on a unrooted device.
Any Cut is working properly as well as the other G apps (Mail/Talk/Maps/Market), mails arrive properly, I can download apps from the market, I can chat.
Did you get to the account settings using anycut like I explained?  If you do not do that then calendar is not synced and you will get a complaint that there are no calendars.  The stupid Arnova FW does not have Accounts and Settings in the setting menu.  However they are there you just have to use anycut to get to them.
Bob

josbos

Contributor
Forum Posts: 57
Member Since:
2011/12/19

Offline
Well you need the calendar sync adapter.  Did you get some form of market installed unrooted?
If so can you see if you have:
com.google.android.syncadapters.calendar.apk
Because I installed Market rooted calendar is using this sync adapter so I did not have to install the one in the zip.  Tell you what.  If you willing to try here is another sync adapter that as I recall did install but again I am rooted.
http://www.helifreakswag.com/syncadapter.zip
Let me know when you have tried it so I can either put it in the original zip or delete it from my server.
Bob

josbos

Contributor
Forum Posts: 57
Member Since:
2011/12/19

Offline
Unfortunately it made no difference, for me it's not important to have a functioning calendar, I only wanted to test it.
Here is the new info:
E/PackageManager(   85): Package com.google.android.syncadapters.calendar has no  signatures that match those in shared user com.google.uid.shared; ignoring!
It means that the shared variable found, contains different information, from the already installed apk's.

josbos

Contributor
Forum Posts: 57
Member Since:
2011/12/19

Offline
I found a version that I was able to install.
You can download the package for un-rooted/stock ROM here:
The following users say thank you to josbos for this useful post:
Kitticat

Deedee Rose

Member
Forum Posts: 17
Member Since:
2011/12/05

Offline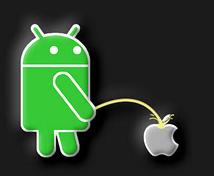 gerry

Contributor
Forum Posts: 71
Member Since:
2012/01/11

Offline

leetudor

Regular Member
Forum Posts: 57
Member Since:
2012/01/02

Offline
Forum Timezone:
Europe/Paris
Most Users Ever Online: 749
Currently Online: smith432
194 Guest(s)
Currently Browsing this Page:
1 Guest(s)
Top Posters:
Oma7144: 5817
globula_neagra: 2424
finless: 604
DarthJabba: 551
exelletor: 450
JochenKauz: 450
cracktech: 432
maikal: 394
Newest Members:
Al92
kidjej
38Spritz38
spritz38
FT4008
smith432
Forum Stats:
Groups: 10
Forums: 185
Topics: 5939
Posts: 58996
Member Stats:
Guest Posters: 43
Members: 257394
Moderators: 5
Admins: 1
Moderators: globula_neagra, exelletor, JochenKauz, Oma7144, cracktech