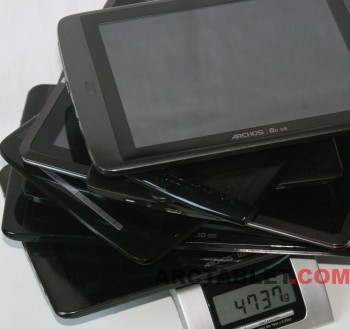 The stock firmware is needed to have a Custom Firmware with Google Play developed. Archos/Arnova somehow don't like to publish the firmwares for all of their models, so dumping is needed. We already had a tutorial for Linux users, now we are also publishing a method to be used on Windows.  Unfortunately, it is a little bit more complicated on windows and you need a working tablet, we will try to see if we can improve this over time. Harold wrote a nice guide on how to get the adb setup working and we are actually following a big part of his tutorial.
Step 1.  Install the Java Runtime Environment (most of you, already have this, but if not, the link is:   http://www.java.com/en/download/index.jsp)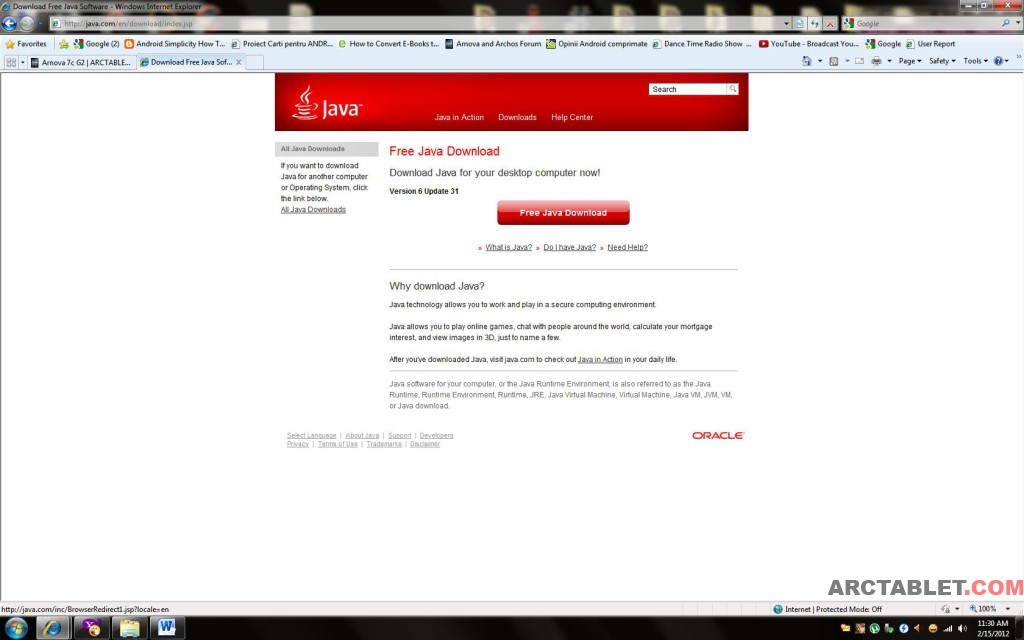 And Java SE 7u2 http://www.oracle.com/technetwork/java/javase/downloads/jdk-7u2-download-1377129.html.  Be sure to select the version that works with your PC's operating system:  (jdk-7u2-windows-i586.exe is for Windows7, 32bit version).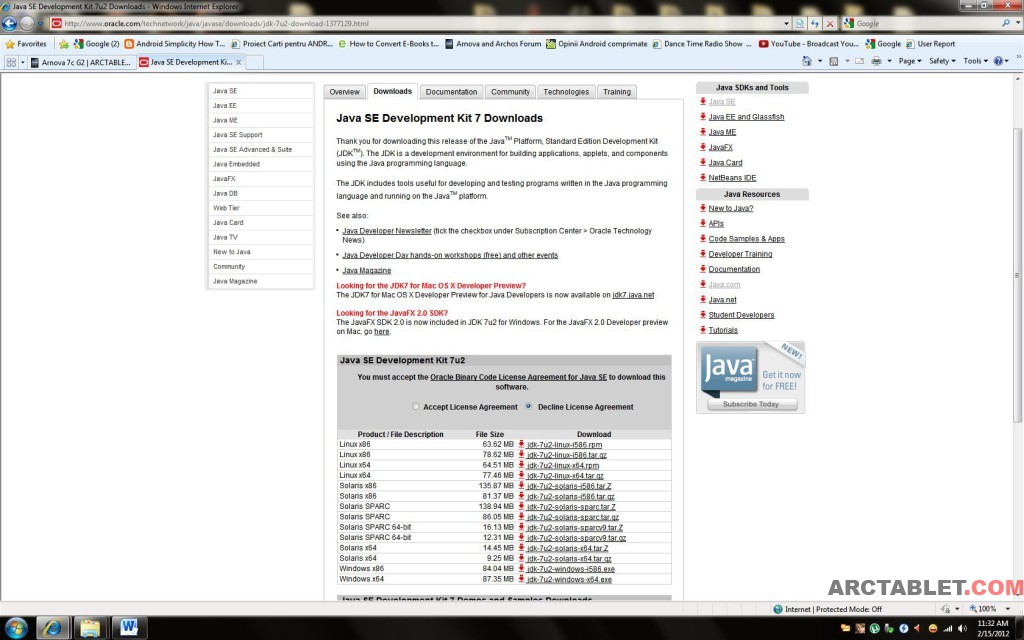 Step 2.  Get the ADK.  Go to: Android SDK | Android Developers http://developer.android.com/sdk/index.html , and download the version for your PC's operating system.  Most users will download the installer_r16-windows.exe, which is for Windows XP/Vista/7.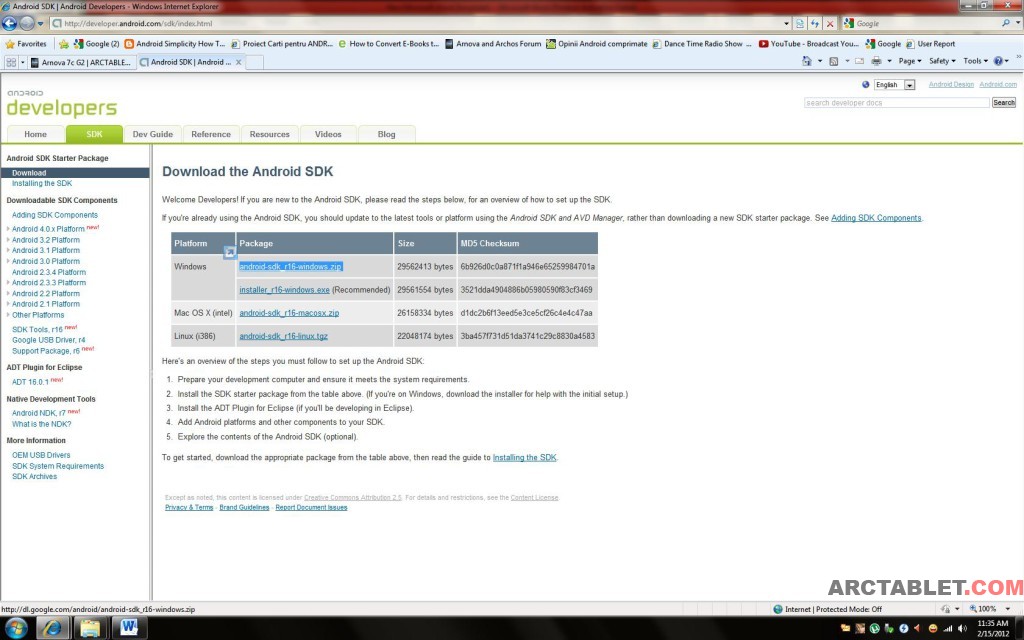 Normally the Android SDK is installed in Program Files, but using a simple path like C:\Android might be esier.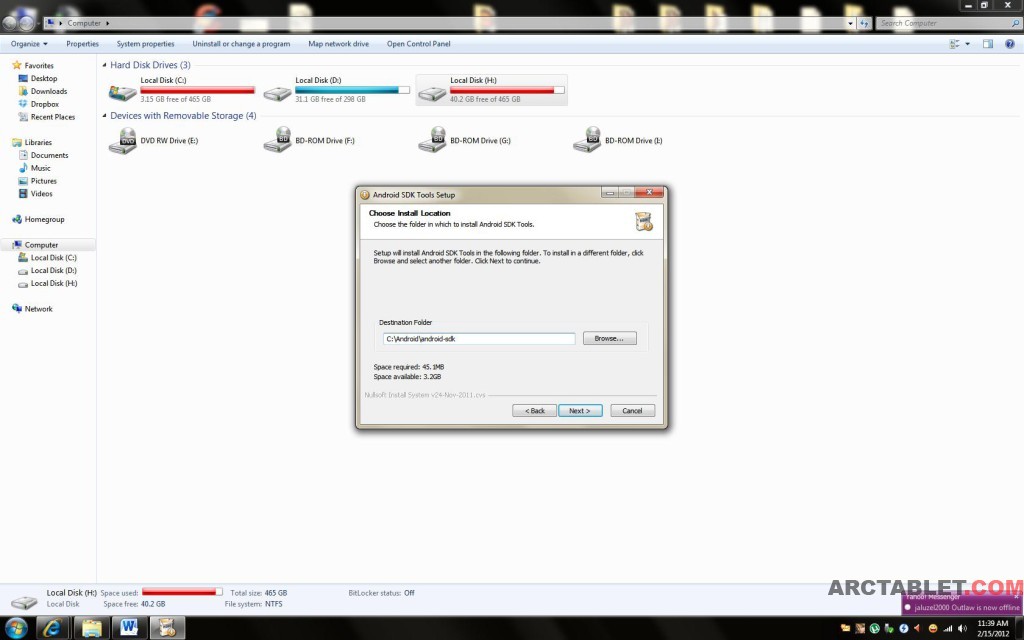 Step 3.  Get the adb.  After the installation is finished, run the Android SDK for the first time, at which point you will be prompted to download and install the Android SDK Platform-tools.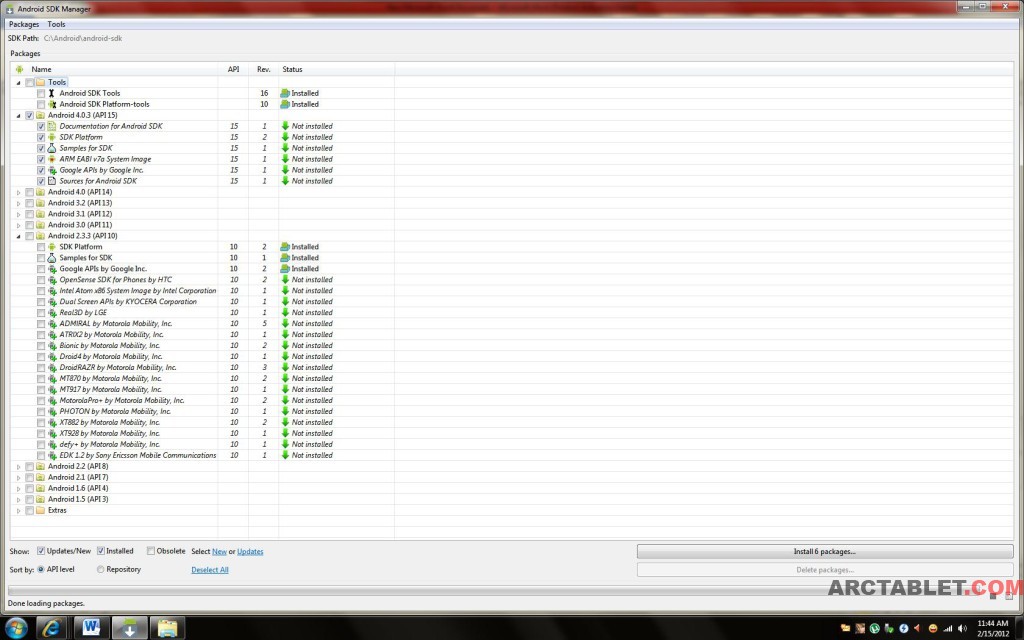 Step 4. Get the driver. Here comes the tricky part – we don't have the adb driver for all models, so you will have to make one yourself. No worries – it is not that difficult. 
Get ours from here. Unpack it in a directory that is most suitable for you. Now you will need to add support for your tablet. For that, you will first need to turn on usb debugging in the settings and then, connect your G3 device to your pc. Unknown device or ANXXG3 should appear. Then you go to your windows device manager(it is part of the control panel, but you can also just search for it).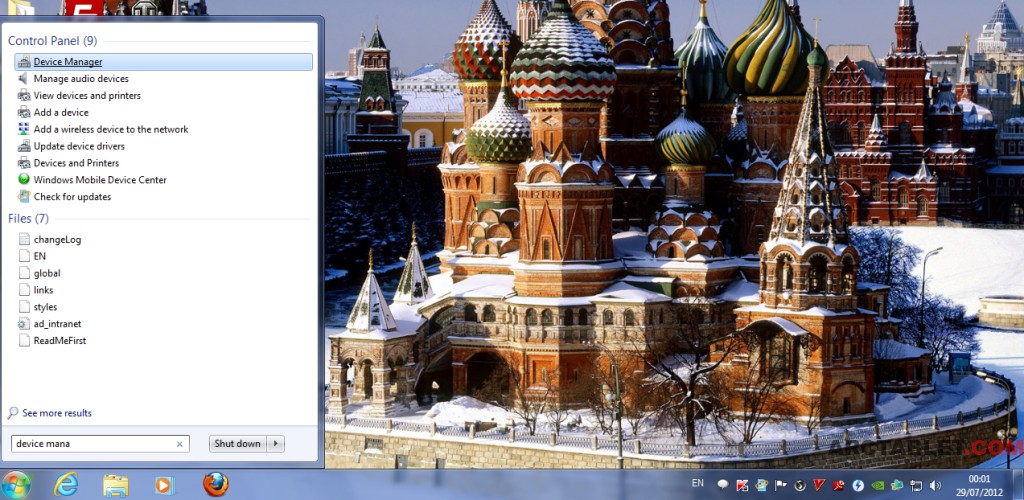 Find your device(Archos 43IT in our case), first right click on it and then click on properties.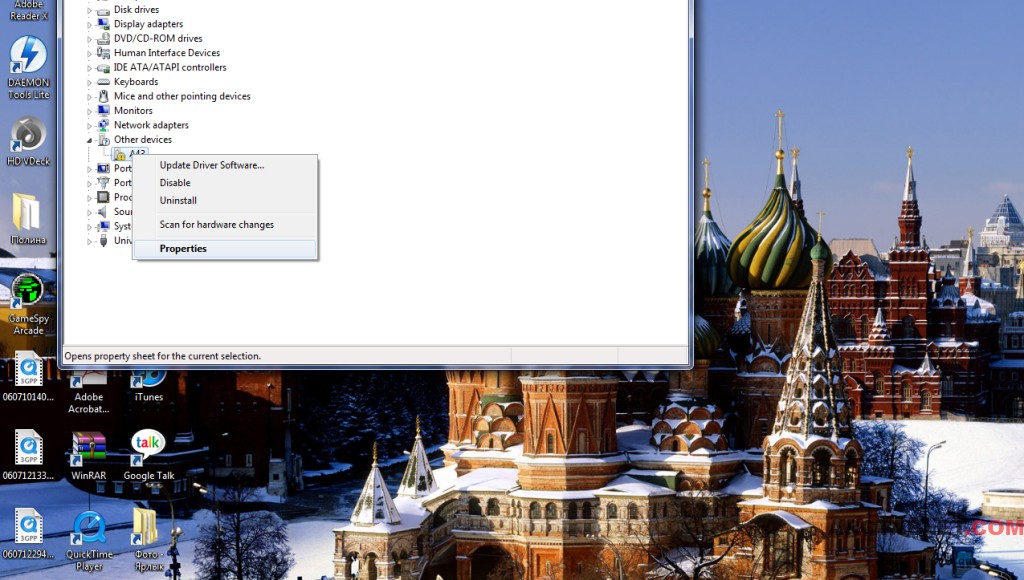 Click on Details and select hardware-id's.
Now what you see there you would need to add in android_winusb.inf file which you can find in the adb driver you downloaded from above.
The lines you should add will probably look something like this:
;;; Arnova XX G3
%SingleAdbInterface% = USB_Install, USB\VID_0E79&PID_XXXX
%CompositeAdbInterface% = USB_Install, USB\VID_0E79&PID_XXXX&MI_01
Just add it straight after the Arnova 8c G3 lines. In our example, you can see that REV_0261 is also mentioned there, but normally, you don't have to add it in thhe android_winusb.inf file.
Step 5.  Check the connection.  Open a command line box by pressing [Start], [run] and then type "cmd" (without the quotes), then press [Enter].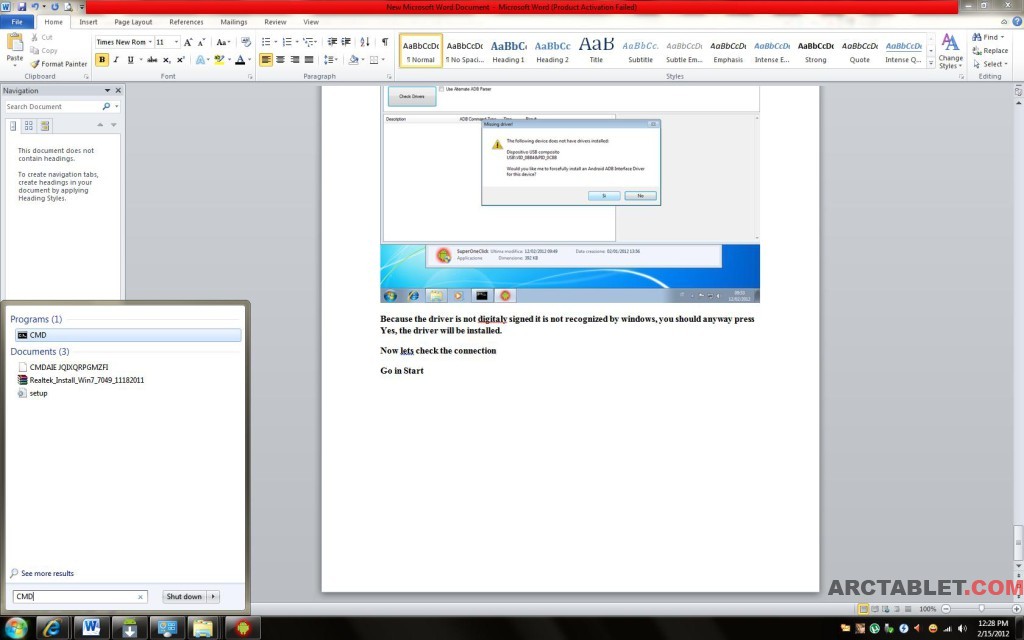 At the DOS prompt, type:
C:\Android\android-sdk\platform-tools\adb devices
then press [Enter] and you should get a result similar to the following:
* daemon not running. starting it now on port 5037 *
* daemon started successfully *
List of devices attached
0123456789ABCDEF        device
Step 6. Now you will need to install and run SuperOneClick. You can download it here. You will need to click on "Shell Root". Don't click on other options, because evil Google made the easy rooting impossible on Android 4.0. You should get something like this.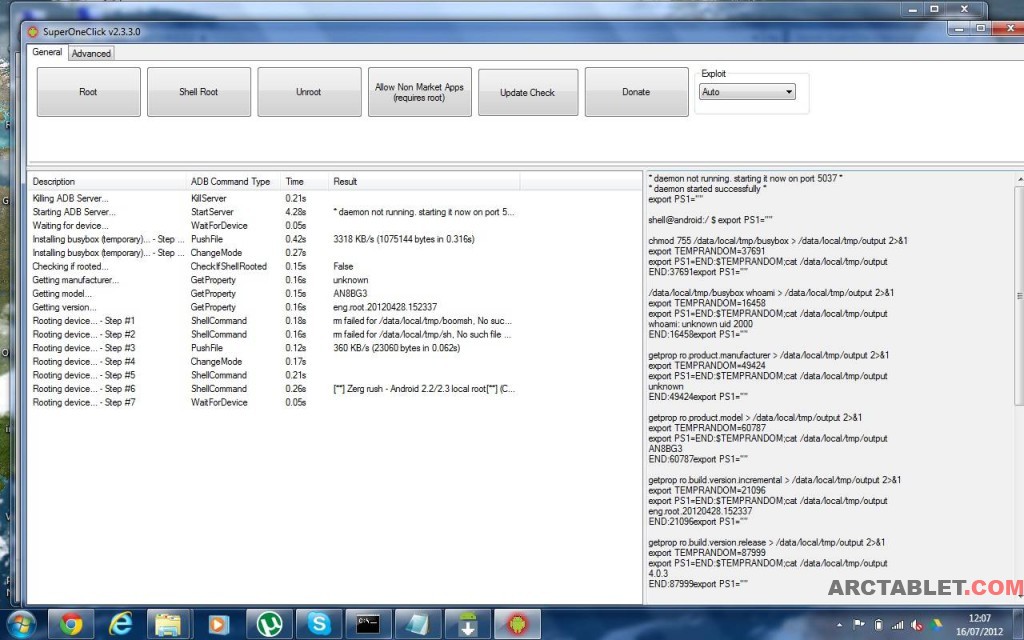 Step 7. Now comes the most important part – the dumping.
Basically, you will need to download rkdump from here:
http://androtab.info/rockchip/devel/rkutils/
Just unzip it to a suitable directory(I unzipped it in C:\rkdump\) and open up your cmd window. Change the directory to the directory where platform-tools(part of Android SDK) are located. In my case I needed to type the following:
cd C:\Android\android-sdk\Platform-tools\
After that, check that adb is still working(adb devices again) and we can start. You will need to add the following lines in cmd(they are in italic):
adb push C:\rkdump\rkdump /sdcard/
(you don't need to have a sdcard for that)
adb shell
If you get $ in return, then type su. If you get # in return, just continue with the next line.
chmod 755 /sdcard/rkdump
cat /proc/mtd
Now you should get a whole list with all kind of partitions etc you have on your tablet. You should have system, boot and all the others, but for dumping, we actually need only one of them – the backup one. The backup image is probably mtdblock4, but always check that.
/sdcard/rkdump /dev/block/mtdblockX /sdcard/update.img
X – corresponds to the mtdblock number. For mtdblock4, you will need to type:
/sdcard/rkdump /dev/block/mtdblock4 /sdcard/update.img
Adb will state probably something like this:
update.img found (234654564 bytes)
dumping...
crc found (4 bytes, 0x0709e735 )
done
And then, you are done. 😉
Troubleshooting
It can happen that after you type one of the lines from step 7, the adb will say "device not found". You will need to reconnect the tablet(just disconnect the usb cable and connect it again). This problem is due to the fact that you can't easily root an Android 4.0 device.
Missing dumps
– Arnova 7G2 ICS
– Arnova 8G2 ICS
– Arnova ChildPad (recent firmwares)
– Arnova GBook
– Archos 97 Carbon
– Tabeo kids tablet
Let us know how this works in the forum.