Webee campaign on indiegogo.com crowdfunding website is ending in a few hours. This interesting product is a Smart automation system that monitor sensors, link connected objects and learn from users habits and needs in their home environment.
The system consists of a device that connects to a TV which can in turn interact with remote smartphone/tablets or other devices thru the Cloud. In about 3 months run, the Webee campaign has received over $66,000USD and the project is assured to be funded as the $50,000USD goal has been reached.

The brain of the system is a hub station called the Boss, which looks like a MiniPC device and also turns a TV into a Smart connected device. The Boss is the link between the sensors data, the connected appliances and the Cloud.
Webee offers many sensors called bees that connect to the Boss: smart plugs, smart lamp holder, smart station (air quality and CO poisoning), presence tag, smart host, open/closed sensors (windows and doors), Skipper (multi-directional infra-red sensor), …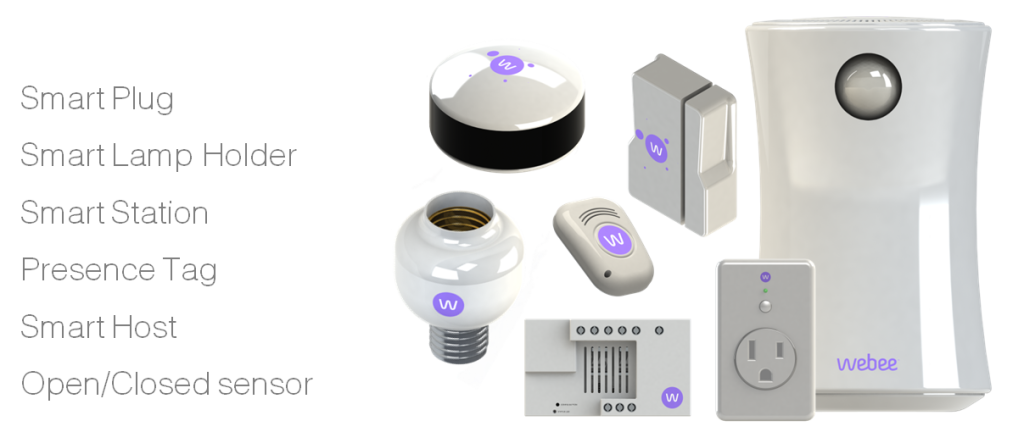 The system is also open to other appliances using Wifi, Zwave, and Zigbee protocols allowing many other objects to be connected (Phillips Hue, Nest Thermostat,..)
Compared to ARCHOS Smart Home products, Webee offers here a really open eco-system supporting more communication protocols and compatible with sensors and appliances from other brands.
Webee learning process, Android app, IOS coming soon
In a Webee system, after connecting all sensors and appliances, you need to program scenes to the boss to give the rules and schedule to execute sequence of actions. After running for a few days, Webee should be able to learn about the user habits and offer suggestions based on these data to optimize and better automate the actions.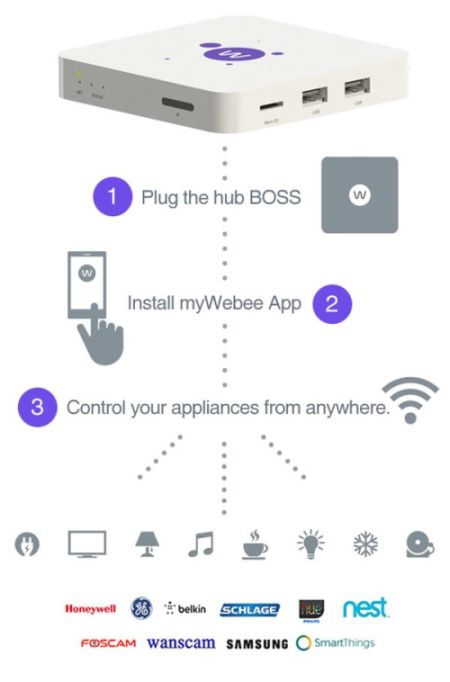 Webee information can be accessed locally on the Boss screen. It also passes the information on the Cloud, so all the home automation data can be access and programming can be done from a smartphone, a tablet or even a PC on the web. Webee guarantees information confidentiality thru complex security protocols in the Cloud.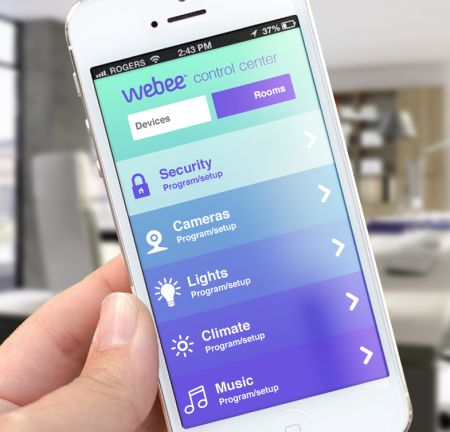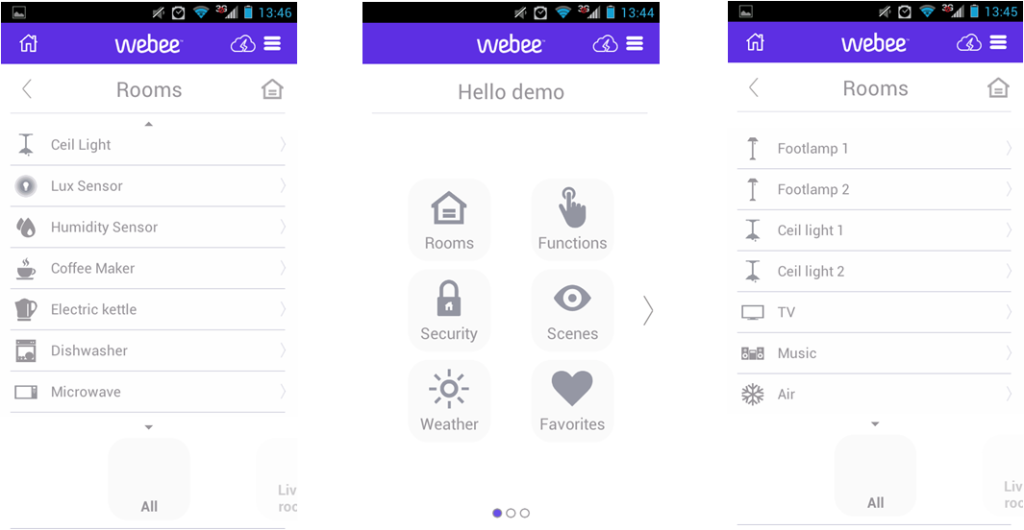 Webee pricing and availability
Packages pricing start at $109 for just the hub Boss station up to $299 of a more complete system with the Boss and 6 bees. These prices include free service on the Cloud for ever. Webee devices mass production should start soon, for a target delivery date to the
lucky indiegogo.com campaign
supporters in about 2 months, a very short delivery time frame.
Also for developers, Hive M3
Webee is also thinks about developers who can create their own universe of things with the Hive M3. This device uses Zigbee protocol to exchange data with the Boss, it includes a multipurpose button and offer SPI and RS232 interfaces.

Pictures from Webee website, get a Webee now from the indiegogo.com campaign
Via cnx-software.com