More than a year ago, VideoLan team has started to port their famous VLC Media Player on Android. They are now preparing a beta version to "test some debug builds" and "see on how many devices [the application] actually works."
Access to the software is currently limited by invitation only to select beta testers. The registration page for the beta testers invitations is currently closed.
Like VLC application for computers (on PC and Mac), this Android release is expected to play almost any video and audio available formats. Still, there may be limitations to SD content as the application won't be able to use the hardware acceleration to decode HD content on all platforms.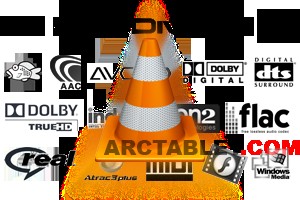 Before VLC Media Player for Android gets out of beta, don't forget to check other Media Player alternatives: MoboPlayer and RockPlayer Lite
The APK has leaked over the Internet and is available here: VLC-debug-unaligned-apk.html

Via Frandroid.com