VLC from Videolan team is probably one of the best video players in term of supported formats and functionality (subtitles, network streams, multiple audio) for Windows and many other platforms. Videolan has recently announced on Twitter: "Android, here we come!"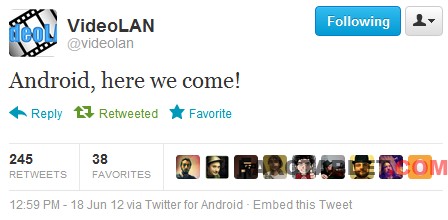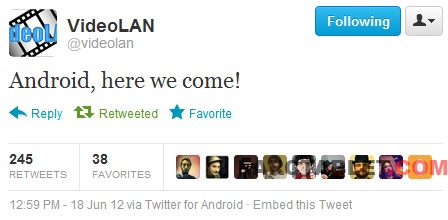 Videolan VLC media player for Android features
Full feature list, according to
VLC site
:
Plays all files, in all formats, like the classic VLC.
Audio and video media library, with full search.
Support for network streams, including HLS.
Supports Android from version 2.1 (platform-7).
Supports ARMv6, ARMv7 and ARMv7+NEON.
Subtitles support, embedded and external, including ASS and DVD subtitles.
Multi audio or subtitles tracks selection.
Multi-core decoding, for Cortex-A7 A9 and A15 chips.
Experimental hardware decoding.
Gestures, headphones control.
For those who want to have a quick preview, adridu59 xda-developers.com forum member is regularly compiling VLC for Android and provides APK binaries, there are also other files on our older article.
VLC APK from 2012/06/12:
VLC-20120612-A8.apk for Cortex A8 CPU based tablets: Archos Gen8, Arnova G2, Arnova G3
VLC-20120612-A9.apk Cortex A9 CPU based tablets: Archos Gen9 tablets
VLC media player for Android latest build (2012/06/25)
If you are interested in bleeding edge release, we have freshly compiled the latest release and making the APK available.
VLC-debug-armeabi-v7a-20120625.apk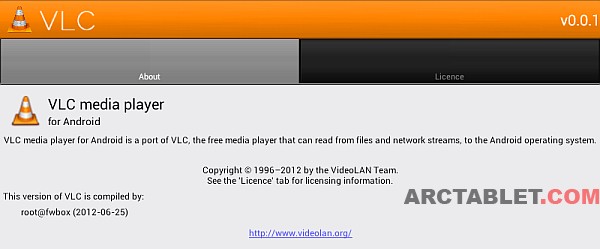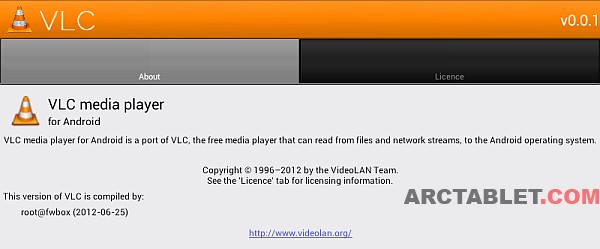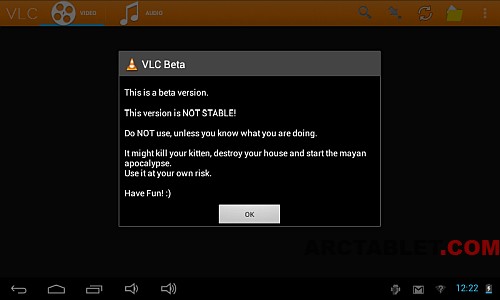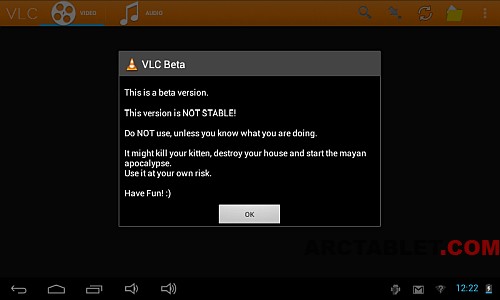 These files an development versions and are not as stable and fast as the final release. If you want a stable version, please wait for Videolan VLC final release on Google Play Store, that should probably be announced in a few days.
Via phandroid.com