Two days ago, ARCHOS has released firmware update 4.0.24 for their Gen9 tablets. Many users who installed the update have reported serious issues with the device not booting anymore, the tablet gets stuck on ARCHOS boot logo ("Entertainment your way").
ARCHOS has rapidly removed the firmware download and should soon post a new update and instructions for those having a bricked device, no further information is available at the moment. ARCHOS has posted some updates on their Facebook page, see below.
We recommend that you should not update the firmware if you have downloaded or got access to the 4.0.24 firmware and wait for further instructions.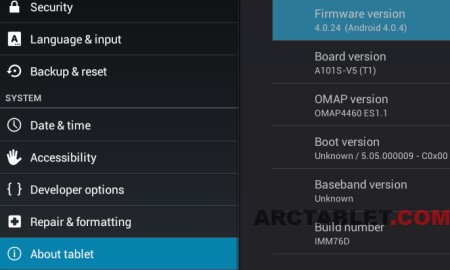 Franz Xaver member on archosfans forum has made a list of devices where the firmware update worked and those where it failed. Looking at the serial numbers (which are based on the tablet manufacturing date), it seems the ones failing are the most recent (starting by 1211 or higher).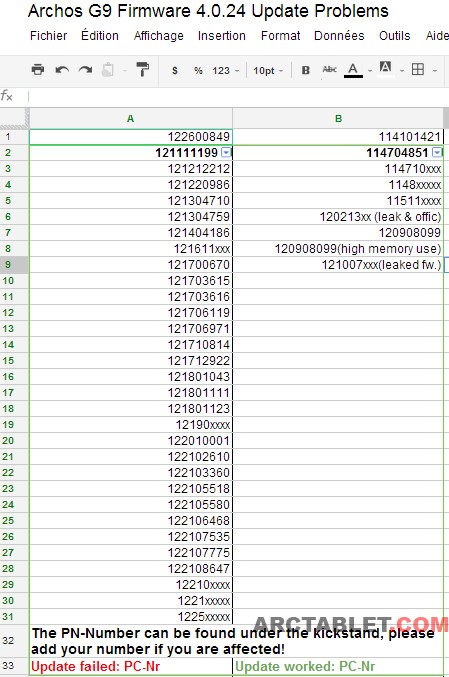 Updates from ARCHOS and contact information
ARCHOS has posted the following information on their Facebook page, inviting the users to contact their tech support.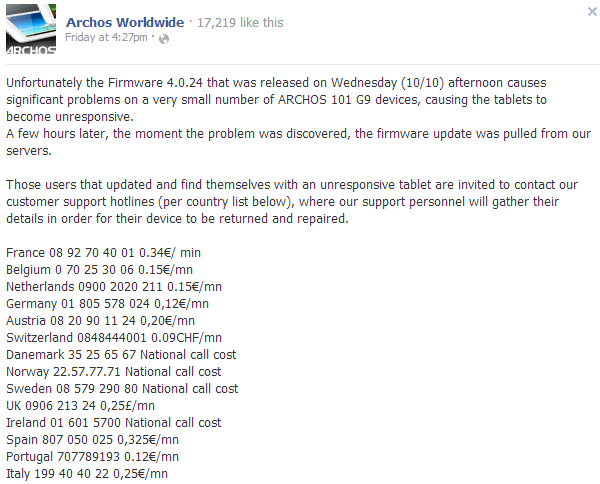 Unfortunately the Firmware 4.0.24 that was released on Wednesday (10/10) afternoon causes significant problems on a very small number of ARCHOS 101 G9 devices, causing the tablets to become unresponsive.
A few hours later, the moment the problem was discovered, the firmware update was pulled from our servers.

Those users that updated and find themselves with an unresponsive tablet are invited to contact our customer support hotlines (per country list below), where our support personnel will gather their details in order for their device to be returned and repaired.

France 08 92 70 40 01 0.34€/ min
Belgium 0 70 25 30 06 0.15€/mn
Netherlands 0900 2020 211 0.15€/mn
Germany 01 805 578 024 0,12€/mn
Austria 08 20 90 11 24 0,20€/mn
Switzerland 0848444001 0.09CHF/mn
Danemark 35 25 65 67 National call cost
Norway 22.57.77.71 National call cost
Sweden 08 579 290 80 National call cost
UK 0906 213 24 0,25£/mn
Ireland 01 601 5700 National call cost
Spain 807 050 025 0,325€/mn
Portugal 707789193 0.12€/mn
Italy 199 40 40 22 0,25€/mn