Yesterday, Loic Poirier, CEO of Archos posted a teaser of a new Archos smartphone on his twitter account. The new device is expected to be announced at CES Unveiled this Wednesday. For years, Arctablet is known for revealing Archos products first, recently with the 59 Titanium and VR Glasses  models and with this teaser, we could not let our chances go and decided give it a closer look.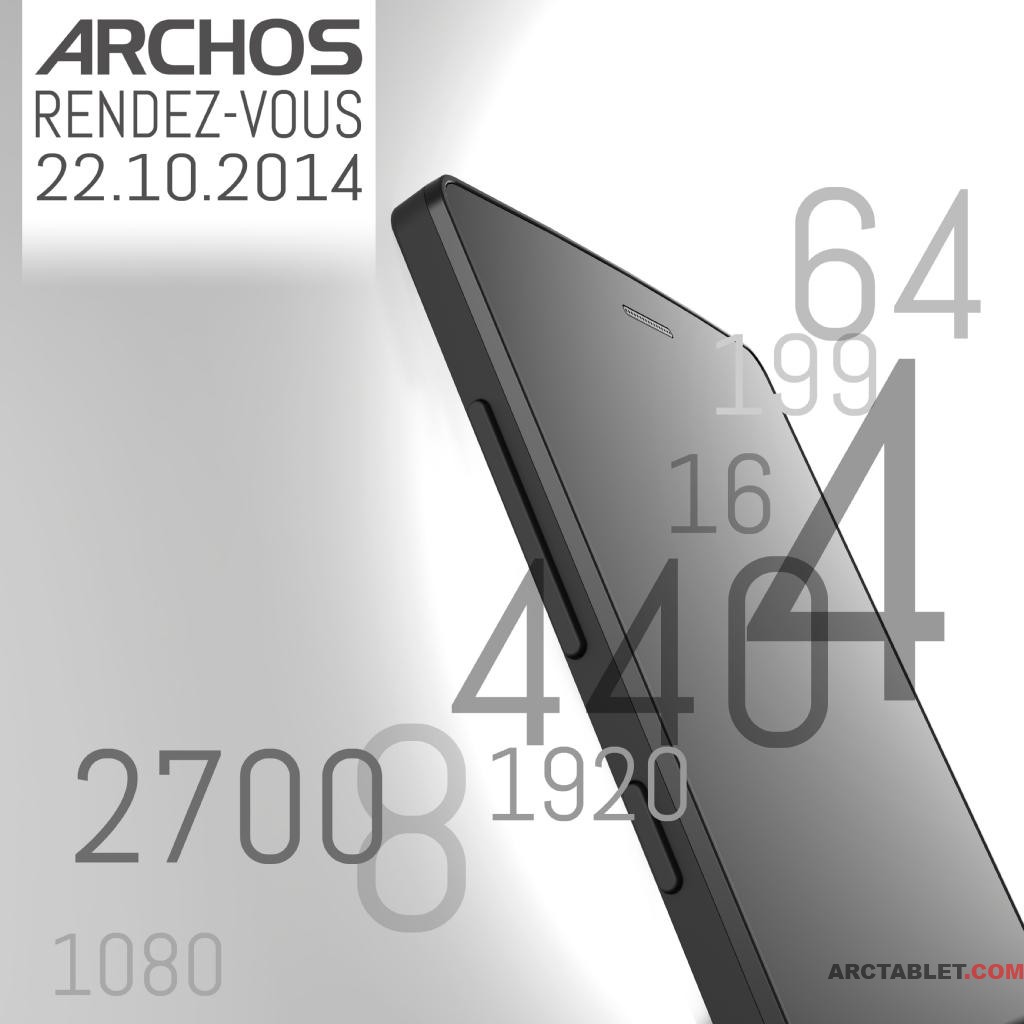 While the image above shows just a small part of the phone, along with a few numbers, we were able to get quite a lot of information out of it. And because Archos is all about rebranding OEM devices these days, we decided to find out which OEM model looks simillar to the smartphone shown in the teaser.
What are the search criteria?
The smartphone has three buttons on its left side which is quite a rare combination – the volume buttons, located above the power button. The display probably features OGS technology, but the bezels are sticking out a little bit, simillar to what we have seen on the 50c Oxygen. Another thing, Archos is not making high-end devices, so no chance that we will see Adreno 440 GPU in there. What the number 440 can mean then? Well, 1920×1080 resolution gives a ppi of 440 on a 5 inch screen and given the fact that 5 inch is the most common format within Archos smartphone range, that makes sense.
With that information in mind, we decided to have a look and to see what devices are being offered by various OEM companies and one of the new models from K-Touch caught our attention – the K-Touch Touch 7. Archos already sources about half of her smartphones from K-Touch(including the 50 Helium, 50c Oxygen and others), so the new model could easily be sourced from K-Touch too. So what does the Touch 7 has to offer? To start with, the volume rockers and the power button are located on the left side.
Inside, there is a 64-bit (the numbers 64-bit stand for 64-bit CPU) 8-core (number 8 is explained) Qualcomm Snapdragon 615 SoC from Qualcomm. The S615 is the first 64-bit 4G enabled(number 4 explained 😉 ) CPU and consists of Quad-core 1.7GHz ARM Cortex A53 + Quad-core 1.0GHz A53. Coupled with Adreno 405 GPU, the S615 is a nice CPU for mid-range devices.
The Touch 7 also comes with FHD 5 inch IPS screen. There is a 16 GB of flash storage inside (number 16 explained, (Archos won't put an 16 MPx camera)) which is expandable with another 64 GB via a microSD slot. The Touch 7 comes with 2GB of RAM and hopefully, Archos will not save on the amount of RAM this time…
Did we forget something? Yes, the numbers 2700 and 199 are still unexplained. Well, next to the 64-bit Qualcomm Snapdragon 410-powered Archos 45b Helium and 50b Helium models priced at respectively 99EUR and 149EUR, it would be a logical thing for Archos to release a device with better specification in <200 range. So, that makes us think that the new smartphone will be available for 199EUR. And 2700 probably refers to the battery capacity of 2700 mAh, but we are not 100% sure because the battery capacity is not yet know for the Touch 7.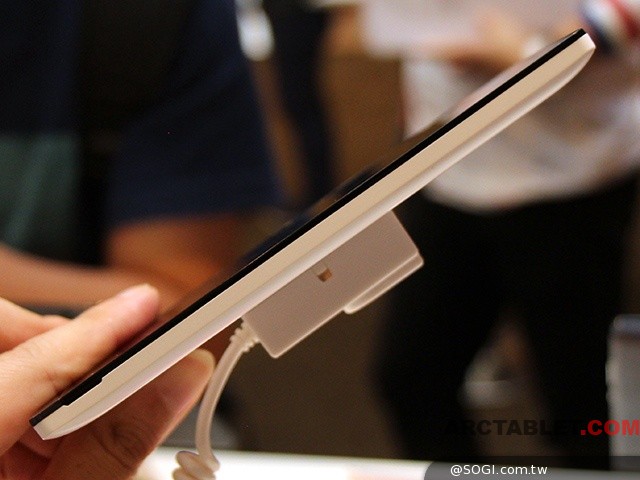 The question is are we right? Tomorrow we will know for sure. 😉
Operating System
Android 4.4 Kit-Kat

CPU
Octa-Core Qualcomm Snapdragon 615 @ 1.7GHz (4-cores at 1.0Ghz)
GPU: Adreno 405

Flash Storage Memory
Capacity: 16 GB

System Memory
2048 Mb (TBC)

Interfaces
Micro USB 2.0: Mobile Transfer Protocol (MTP)
Micro SD slot (up to 64GB)
Display
5.0″ IPS
1920 x 1080 resolution
440 ppi
GPS
Yes

Bluetooth
4.0

Camera
Back: TBA + LED Flash
Front: TBA
Archos Apps
Yes

Supported Networks
TBA (3G+4G+Wi-Fi+BLE)

Dimensions
146 x 70 x 7mm (TBC)
Weight
165g (TBC)
Battery
2700 mAh (TBC)
Included Accessoriess
TBA