Allwinner A31 CPU based devices such as the Onda V812 or V972 tablets current offer great performance and features for the price. While Onda released their initial firmware with root access, all the subsequent firmware releases would make you loose the root. There is always the option to use OTA RootKeeper free application by supercurio on Google Play Store, but it's not the most convenient solution, as it requires downgrade to a rooted firmware, then upgrade again if your current does not offer root. There are better options as you will see below…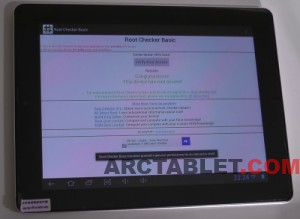 Few days ago a zip package was released to deploy root on the Onda tablets. Thesito and Tonigo70 members from htcmania.com Spanish forum improved the solution a bit, adding Nova launcher, some cleaning of the default Chinese apps and modifying the boot logo. As we prefer to have a simple and clean package, we modified it so it just offers root with latest SuperSU (currently 1.04) and the Chinese apps removal. This procedure is very easy to follow and just takes a few minutes to execute. It was tested to work on the Onda V812 and V972 models, but should work on other Allwinner A31 CPU based tablets as well.
ONDA V972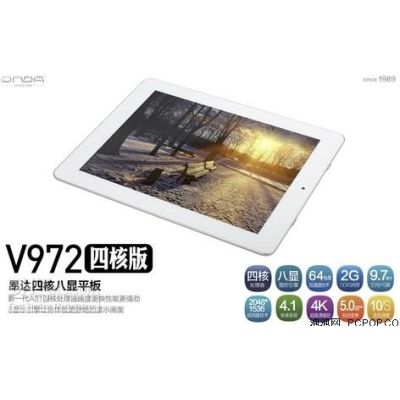 9.7 inches IPS retina like display 2048x1536 pixels, Allwinner A31 quad-core CPU,2 GB RAM, Android 4.1, Dual camera
Ships out within 3 days
$ 220
Root procedure details
Step 1. Download the root package
Onda_Allwinner_A31_root_v1_0.zip
Step 2. Plug in your USB cable to your tablet and computer
If you are using USB mass storage, Turn on USB storage when you see the message on the tablet, so it can be mounted on the computer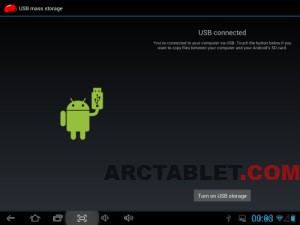 Step 3. Copy Onda_Allwinner_A31_root_v1_0.zip to the root of your tablet
After the new disk drive has appeared on your computer, copy the package Onda_Allwinner_A31_root_v1_0.zip at the root directory of the tablet drive.
When the copy is finished, if you are using USB mass storage, "Turn off USB storage" on the tablet.
Step 4. Run Update application on the tablet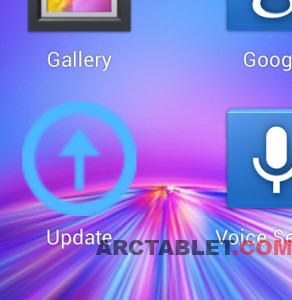 Select local update

Choose file Onda_Allwinner_A31_root_v1_0.zip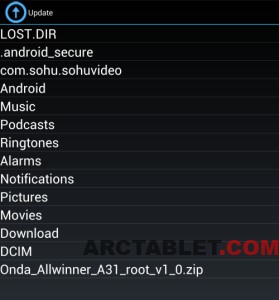 Step 5. Let the update run
After the tablet has installed the update and fully booted, you are rooted !
ClockworkMod Recovery (CWM) for Onda V972 and V812
If you are interested in installing CWM on your tablet, please check the
details in our forum
.
Thanks to thesito and tonigo70 on htcmania.com