We have already seen the Rockchip RK3288 CPU in Android tablets and HDMI sticks and now, Rockchip has shown a Chromebook with the new CPU.  By doing that, Rockchip is the second manufacturer to use ARM processors in CPU, following Samsung with their Exynos range. With RK3288, you will get a quad-core ARM Cortex A17 chip running at 1.8GHz bundled with powerful Mali-T746 graphics powerful enough to output to a 4K display.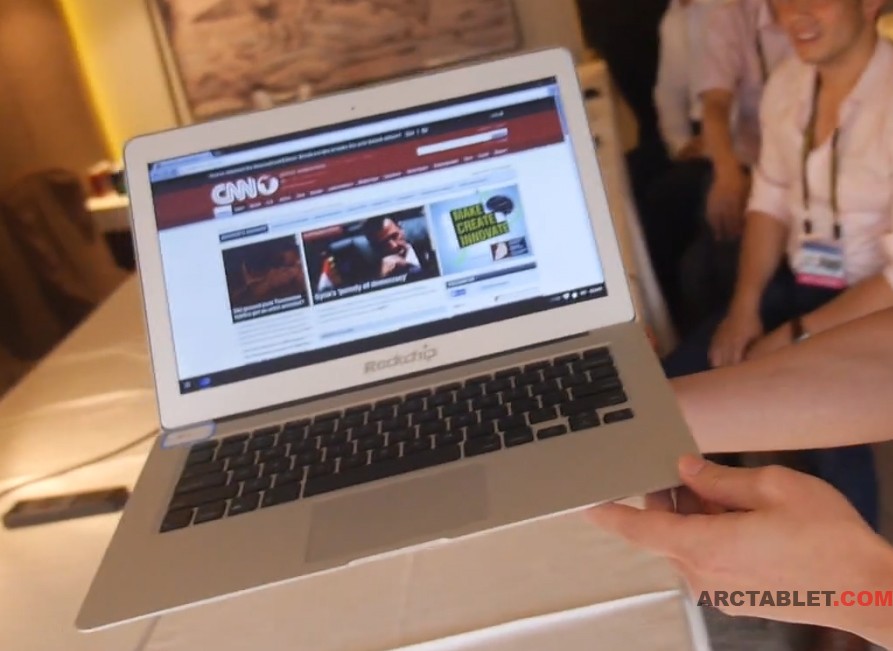 Charbax from ArmDevices.net was lucky to get his hands on on the Chromebook prototype. In the video we can see a nice looking 13.3 inch laptop with 1366×768 resolution, 2GB of RAM and Chromium OS. Possibly, later Rockchip will also offer HDMI sticks running on Chromium/Chrome OS
Are you as excited as we are? Sadly, you will have to wait for Q3 for it to be available.