It's been a few months since we have seen a processor update from Rockchip. There is no official announce from Rockchip yet, but Cube chinese tablet manufacturer has revealed some details on the new RK3188 CPU. According to Cube documents, the Rockchip RK3188 should be an update of the RK3066, now offering a quadcore ARM Cortex A9, manufactured using 28nm process and provide high-speed communication interface for 4G-LTE equipments.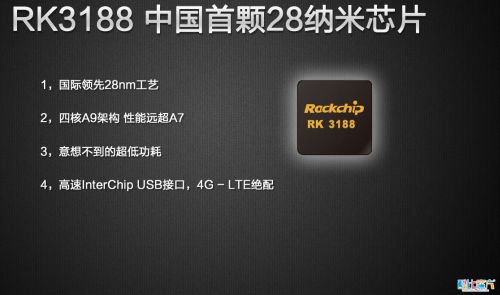 28nm process manufacturing process
In a recent interview with
EE Times
, Chen Feng Rockchip Vice-President mentioned that
[Rockchip] can reduce cost, gain performance, but most importantly, we will reduce power consumption for tablets
[…] This gives us a better chance for competing against MediaTek which uses TSMC's [more conservative] process node.


He also reported to use GlobalFoundries industry-leading 28-nm SoC platform based on high-k metal gate technology (HKMG) for its upcoming RK31xx chip.
According to globalfoundries.com, 28nm transistors offer up to 60% higher performance than 40nm at comparable leakage with up to 50% lower energy per switch and 50% lower static power.
GlobalFoundries technology is available in super low-power (SLP), high performance-plus (HPP) and low power, high performance (LPH) technology offerings, to cater to the complex requirements of next-generation SoC's.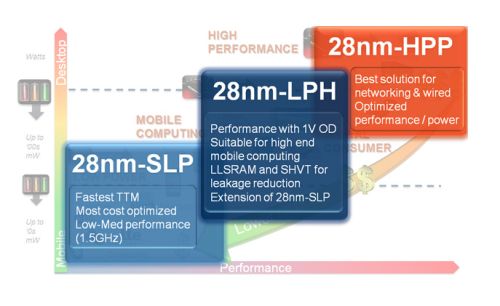 ARM Cortex A9 vs ARM Cortex A7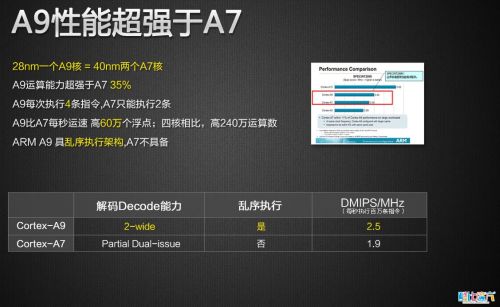 New tablets using Rockchip RK3188 processor
Cube
Chinese Tablet manufacturer which has been using mostly RK3066 processors in their line of products should soon launch a new model with the RK3188, offering 1920×1200 pixels resolution.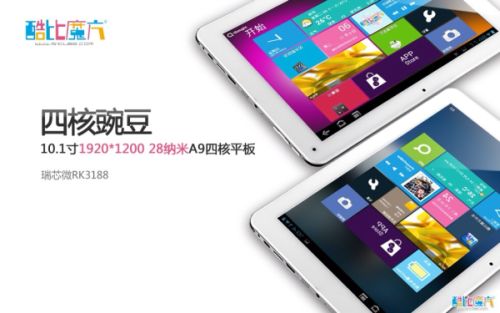 Via www.cube-tablet.com
tgdaily.com
Thanks to Bigben for the tip 🙂