Rockchip RK3188 and Boxchip Allwinner A31 quad-core SoC (system on chip) offer interesting solutions to power mid range tablets offered buy Chinese manufacturers. First RK3188 news were revealed a few weeks ago, but Boxchip managed to first get Allwinner A31 devices on the market with tablets such as the 8″ Onda V812 or 9.7″ Onda V972 .
Both companies choose different approaches on their latest processor: Boxchip Allwinner A31 is using 40 nm manufacturing process to offer a quad-core ARM Cortex A7 running at 1.2 GHz with Power VR SGX544MP2 GPU while Rockchip RK3188 manufactured using 28 nm HKMG process and has a faster clocked quad-core ARM Cortex A9 running at 1.8 GHz with a Mali400 MP4 (533 MHz) GPU.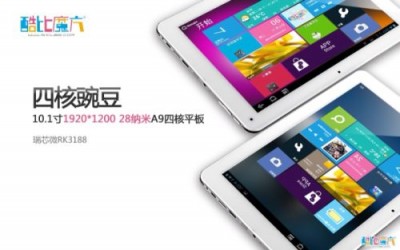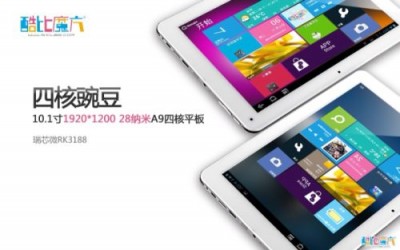 Cube U30GT2
Rockchip RK3188 quad-core at 1.8GHz, 2 GB RAM, 10.1 IPS screen 1920x1200 resolution,
16 GB Storage, dual camera (2 Mp front & 5 Mp rear), Bluetooth, WiFI 802.11 b/g/n
From $ 280
The Pipo Max M9 and Cube U30GT2 (aka Cube Pea II) should offer similar features with a quad-core ARM Cortex A9 Rockchip RK3188 processor, running at 1.8GHz with integrated Mali 400 GPU clocked at 533MHz, 2 GB dual channel DDR3 RAM, dual camera (2.0MP front, 5.0MP rear camera with auto-focus and flash) Bluetooth and 802.11 b/g/n WiFI. Both tablets connectivity equipment offer a mini USB Port, 3.5 mm audio jack, micro SD card slot and HDMI port. The main differences between the two tablets are the flash memory storage capacity with 32GB on the Cube vs 16GB on the Pipo tablet and 10.1″ screen resolution where the Cube offers higher 1920*1200 display vs 1280 x 800 on the Pipo. Battery wise, the M9 Max has a 7800mAh capacity, there are no details given on the Cube model at the moment.
Finally, both models should ship with Android 4.1 Jelly Bean and soon receive update to 4.2, these devices are currently in pre-order at around $230 (Pipo Max M9 on aliexpress.com) and should hit the market in the coming days.
Pipo Max M9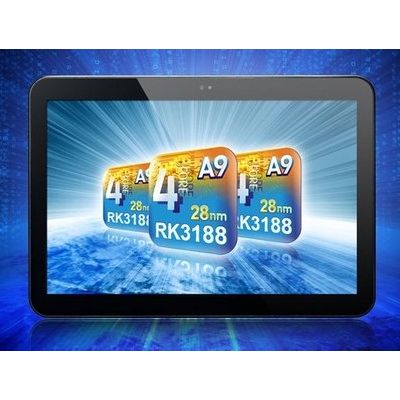 Rockchip RK3188 quad-core at 1.8GHz, 2 GB RAM, 10.1 IPS screen 1280x800 resolution,
16 GB Storage, dual camera (2 Mp front & 5 Mp rear), Bluetooth, WiFI 802.11 b/g/n
$ 228.99
Sources: Pipo Max M9 product page on Aliexpress.com
Cube U30GT2 at blog.mcbub.com