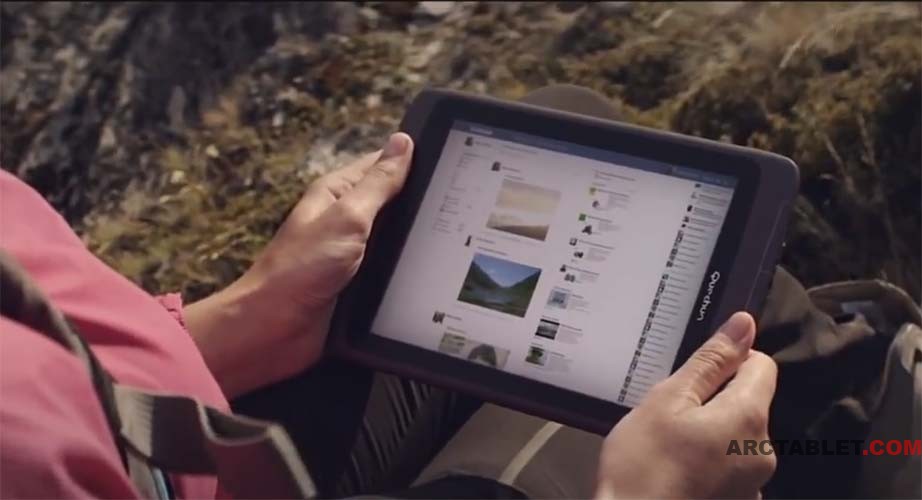 Noticed by our colleagues from Journal du Geek, the next mobile device from Quechua has appeared on the internet. This time it is the Quechua Tab 8, which is, just like the Quechua Phone, is intended for athletes and hikers. Just like the Quechua Phone, the Tab 8 is developed in cooperation with Archos and we find the design quite simillar to the 8″ tablets from Archos like Arnova 8G3 and Archos 80xs. Because of the fact that you don't come Wi-Fi across in the forests and mountains, the Tab 8 will come with a 3G sim card slot.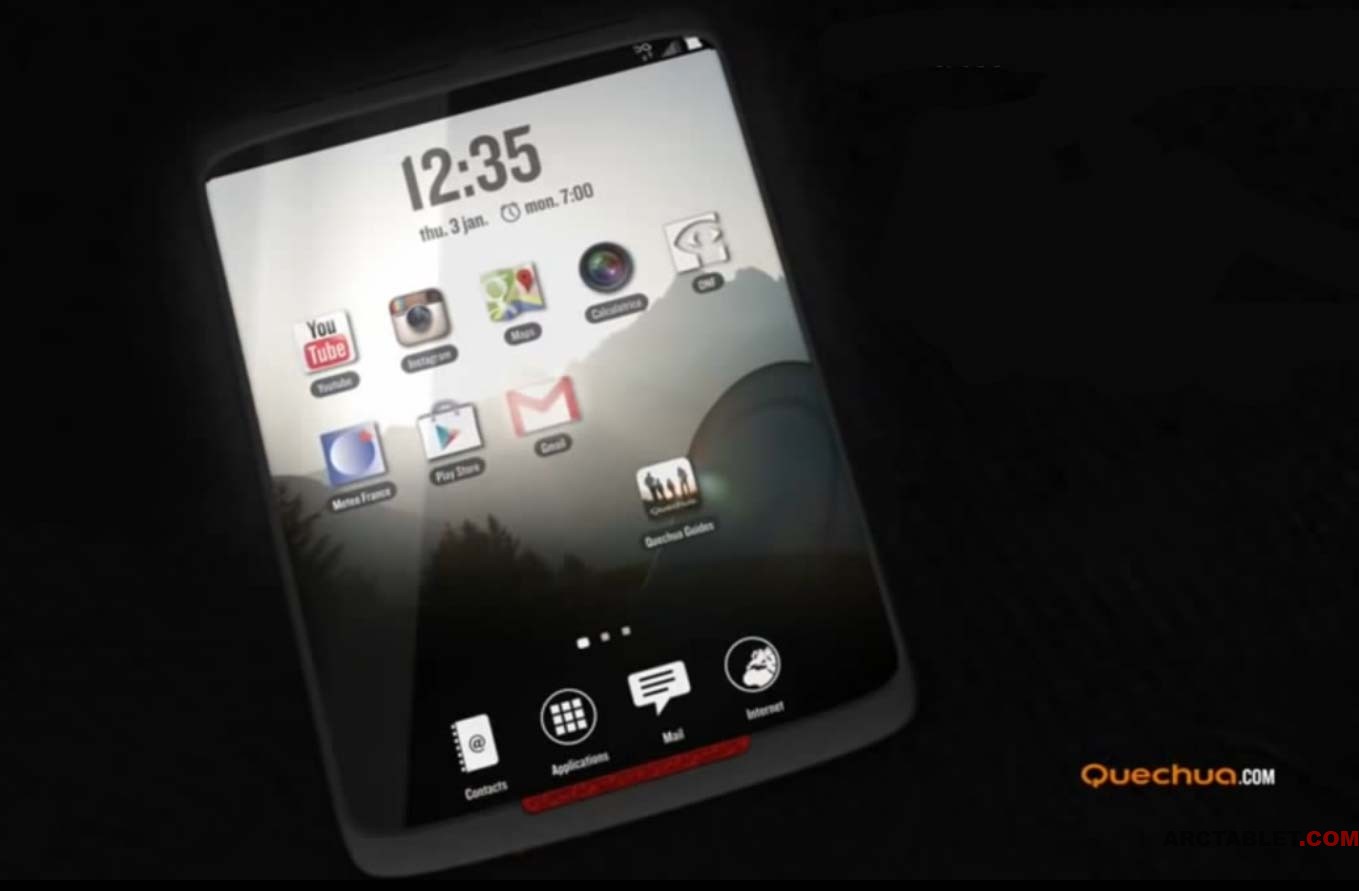 The Quechua Tab 8 will sport a 8-inch screen and we expect an 1024 x 768 pixels resolution. It will be powered by a quad-core Qualcomm processor and offer Wi-Fi, GPS and Bluetooth connectivity. For hikers, there is an Alti/baro (altimeter and barometer) sensor built-in. In fact, we can speak of a big Quechua Phone. The device is rated IP54 which indicate the ability to resist any water splashing from any direction. 6000 mAh battery is to be found inside, so we can expect a very reasonable battery life.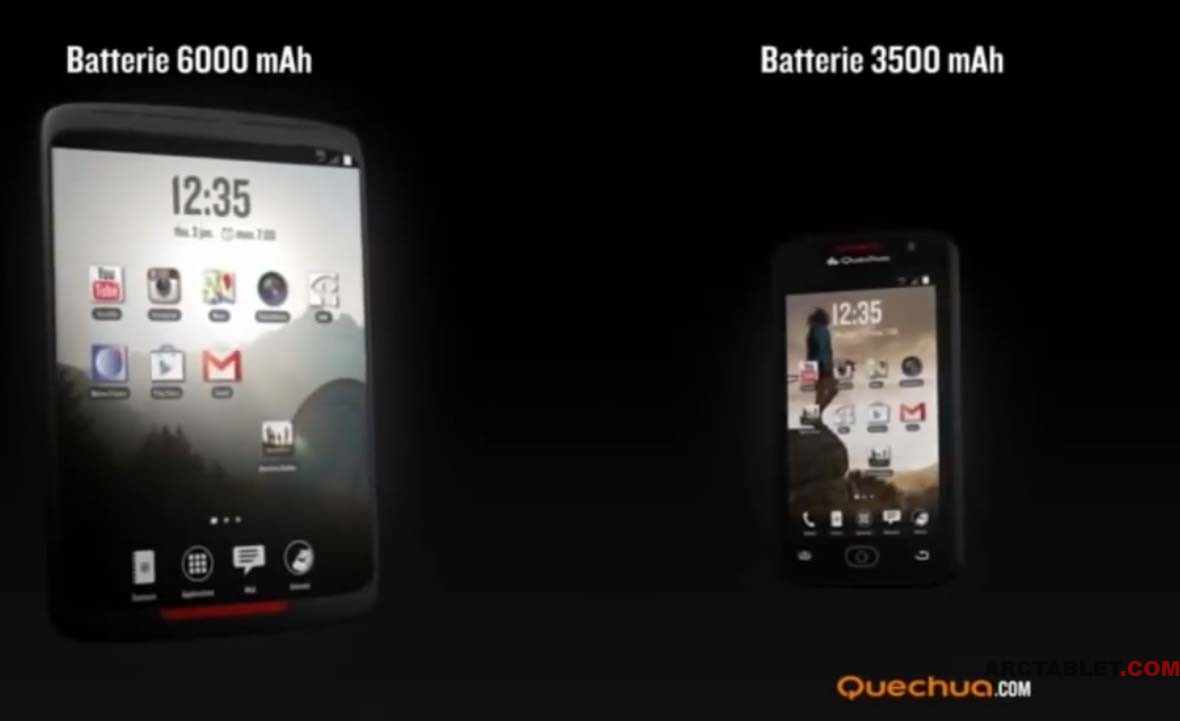 The Tab 8 is not going to be a high-end tablet and its price is not going to be high-end either. It is going to be sold for 279€ and we find it a fair amount of money for a IP54 certified tablet with a 3G simcard slot. Journal du Geek uploaded an youtube promo video of the Tab 8, here it is:
Currently, the following specs are known:
Operating System
Android 4.1 (Jelly Bean)
CPU
Quad-core Qualcomm S4 MSM8225Q @ 1.2GHz

Flash Storage Memory
Capacity: TBA

System Memory
1024 Mb

Interfaces
Bluetooth 4.0
microSD slot
Display
8.0″
1024×768 (TBC)
GPS
Yes
Camera
Front: 2,0 MPx
Back: 5,0 MPx with flash

Battery
6000 mAh
Resistance
Shock resistance, withstands falls of 1m on all sides
shock-absorbing outer material, stiffened internal construction, toughened and thicker glass for touch screen
Water and moisture resistant: Rain, dust mud and snow resistant: adheres to standard IP54. (this product is not designed for under-water use)
RRP
279,90€
More information will be available soon on www.quechuatab.com. Stay tuned.