Prestigio, a Russian electronics company which is mainly focussing on the eastern european markets, have announced their health care solutions. Actually, the company just followed Archos who launched the connected self line-up a month ago. and released the same three OEM products under their own brand.  The products are already shipping and the only difference with the Archos stuff, is the pricing and the branding on the front.
The Prestigio smart scale is selling for 129€, while Archos promised their version will go on sale for 50$. We have to say a possible deviation of half a kilo makes the expensive scale quite inaccurate.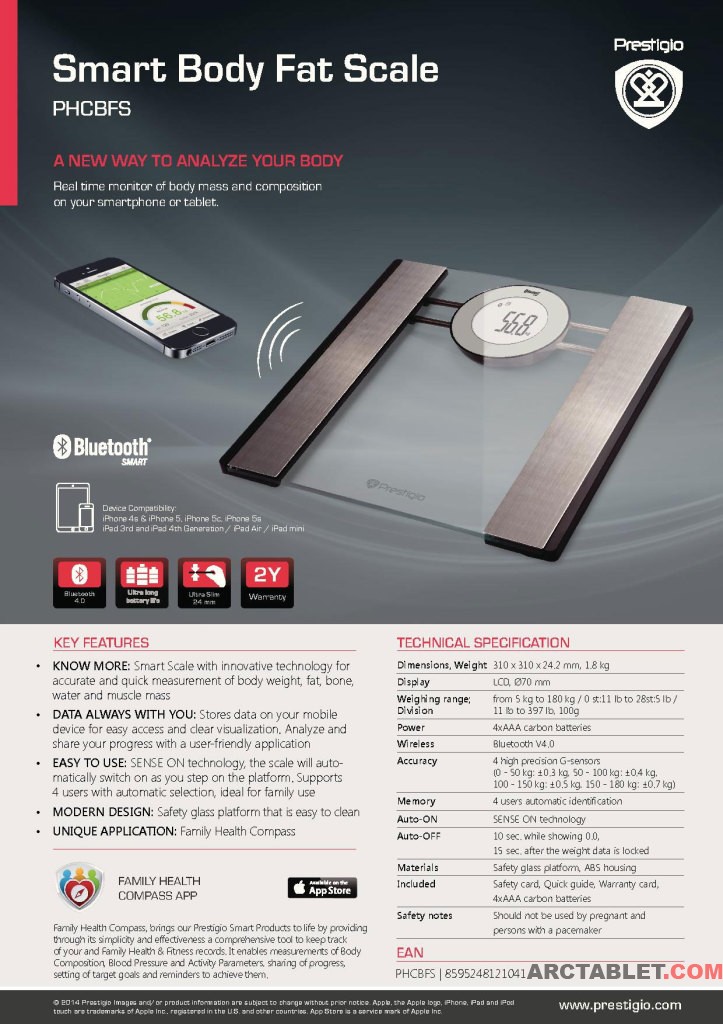 Next to the weight scale, Prestigio will be offering a Pedometer which is simillar to the Activity Tracker from Archos. It is cool to know that it will offer IP65 protection level. Archos is planning to ask about 50$ for their Acitivity Tracker, but Prestigio think it is worth69€.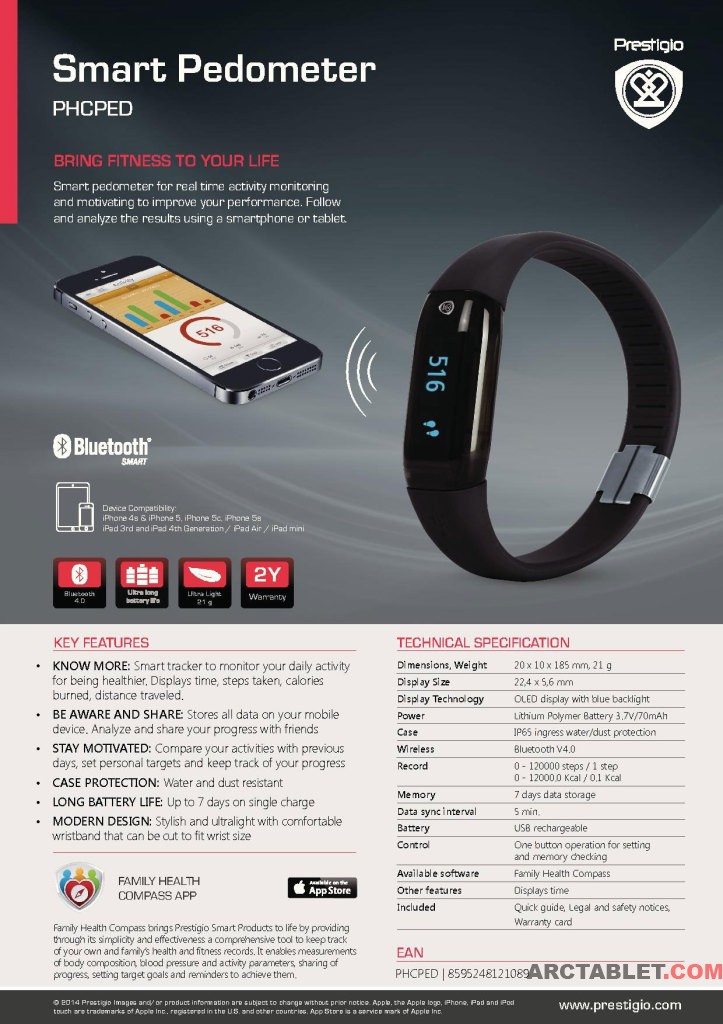 Last but not least, there will also be a blood pressure meter. Archos Blood Pressure Monitor will go on sale for 69€ and Presitigio version is selling for 89€.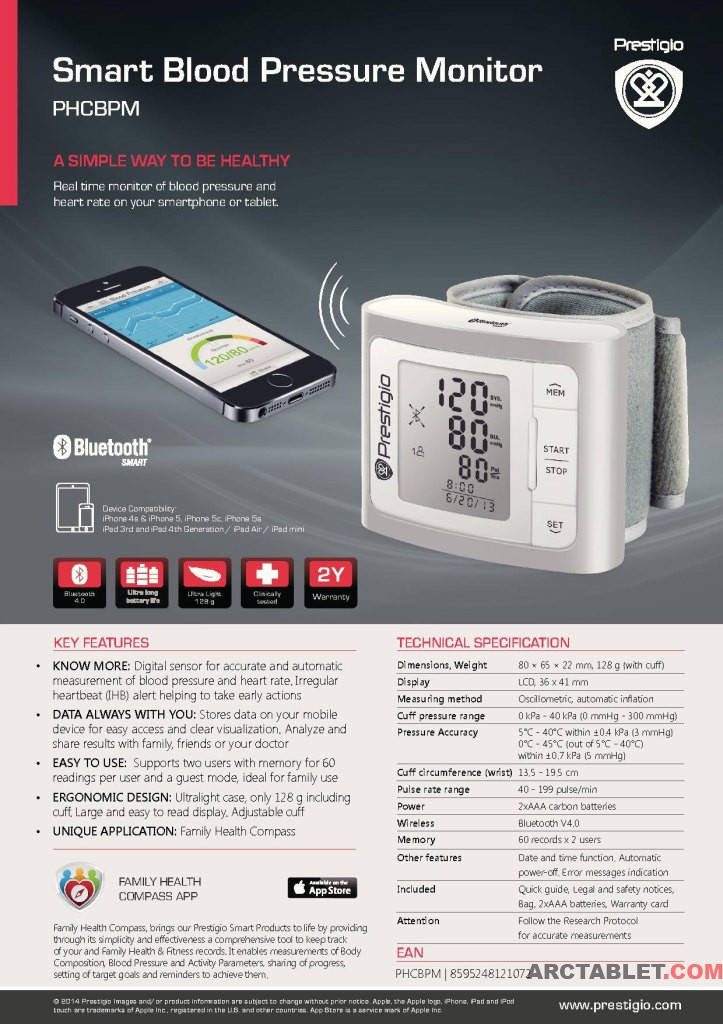 Basically, Archos looks more promising because of its pricing, but Prestigio products are already available and the company is focussing on slighlty different markets than Archos. Interested in getting one? Head over to Prestigio Health Care solutions.
So where does all the connected self stuff come from? By doing some research on google and alibaba, we found out that archos and Prestigio went to OEM company Transtek and ordered some objects from them. If you want to follow them, the connected scale will cost you between 5 and 15$, the blood pressure monitor between 11 and 15$ and the pedometer between 15 and 25$. You can also calculate the profit margin of Archos and Prestigio. 😉
Transtek info: minimachines.