PiPO is a Chinese manufacturer specialized in low-cost Android tablets mostly based on Rockchip System–on–Chip. With the PiPO W1, they are just releasing their first Windows 8.1 based 10.1″ tablet running on an Intel Atom Z3740D (Bay Trail-T) quad-core processor. This model has similar specifications to the Dell Venue 8 pro where PiPO has added in the W1 a large 64 GB flash memory storage space and a detachable keyboard.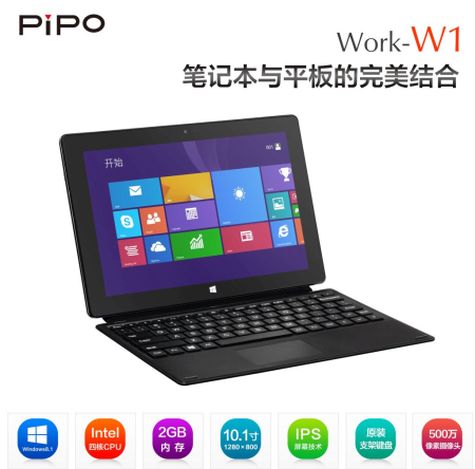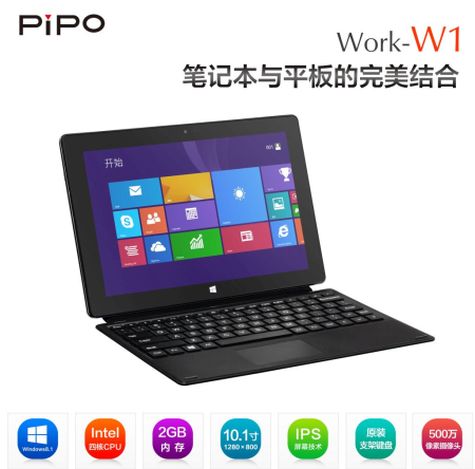 PiPO W1 specifications
PiPO W1 specifications
Operating system
Windows 8.1 (32 bits)
CPU
Intel Atom Baytrail T Z3740D quad-core running at 1.33GHz, 1.8GHz Max
RAM
64-bit single-channel DDR3L-RS 1333
Display
10.1″ IPS screen, 1280×800 resolution (16/10 ratio), 178° large viewing angle
Touchscreen
Capacitive 10 points
Storage
64 GB Flash memory (EMMC)
Battery
Battery 3.7V 8000 mah (expected battery life 8 to 12 hours)
Camera
back camera 5Mpix auto focus, front camera 3 Mpix
Wireless
WiFI, Bluetooth
GPS
No
Connectors
micro USB port (supports OTG), HDMI, micro SDCard
3G
thru external 3G dongle (optional)
Dimensions
Dimensions 257*172*10.3mm
Weight without keyboard: 610g, with keyboard: 960g
PiPO W1 connectors
Folding keyboard
The PiPO W1 is equipped with a detachable keyboard that looks quite similar to the Microsoft Surface tablets. There are likely some magnets on the metal connectors to make it easy attaching the keyboard.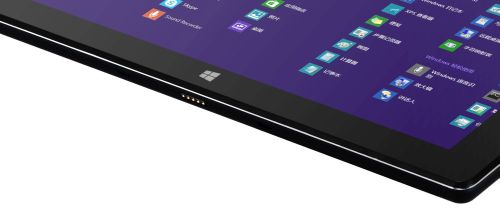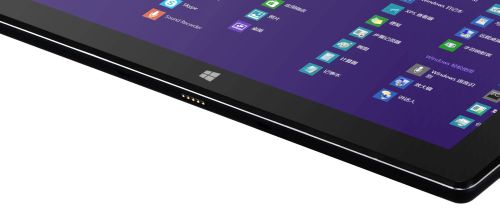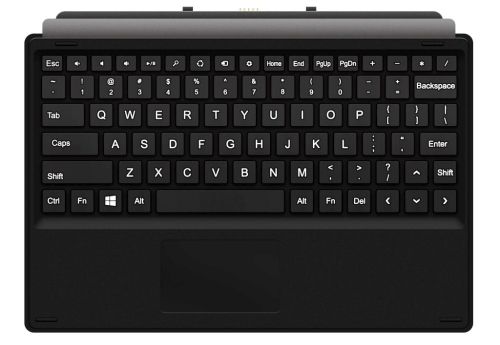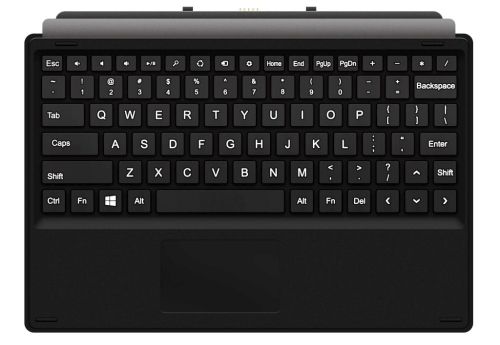 PiPO W1 system and software offer
Like other Bay Trail-T based tablets, the PiPO W1 runs on Windows 8.1 (32-bit). According to PiPO the tablet ships with Office Home and Student 2013: Word 2013, Excel 2013, PowerPoint 2013 and OneNote 2013.
Currently no Bay Trail based devices are available on Android, but these processors may allow to run the Google O/S and it seems Intel has such plans for Q2 2014. Still, it is unknown at the moment if the W1 will eventually offer native Android support together with a Win 8.1 / Android dual boot.
Expected PiPO W1 performance
The Intel Atom Z3740D part of the Bay Trail-T platform is running at 1.33 GHz up to 1.86 GHz in burst mode, the GPU part of the processor called "Intel HD Graphics" is based on the Intel Gen7 architecture offering only 4 Execution Units (EU) running at a maximum speed of 688 MHz. With a processor manufactured using 22nm process technology, the W1 is expected to offer a decent battery life from 8 to 12 hours.
Looking at the GPU performance on other Intel Atom Z3700 Bay Trail tablets powered by similar processors, it seems the graphic performance is about fine, but still quite far from Android high end processors (Qualcomm Snapdragon 800 / Tegra 4)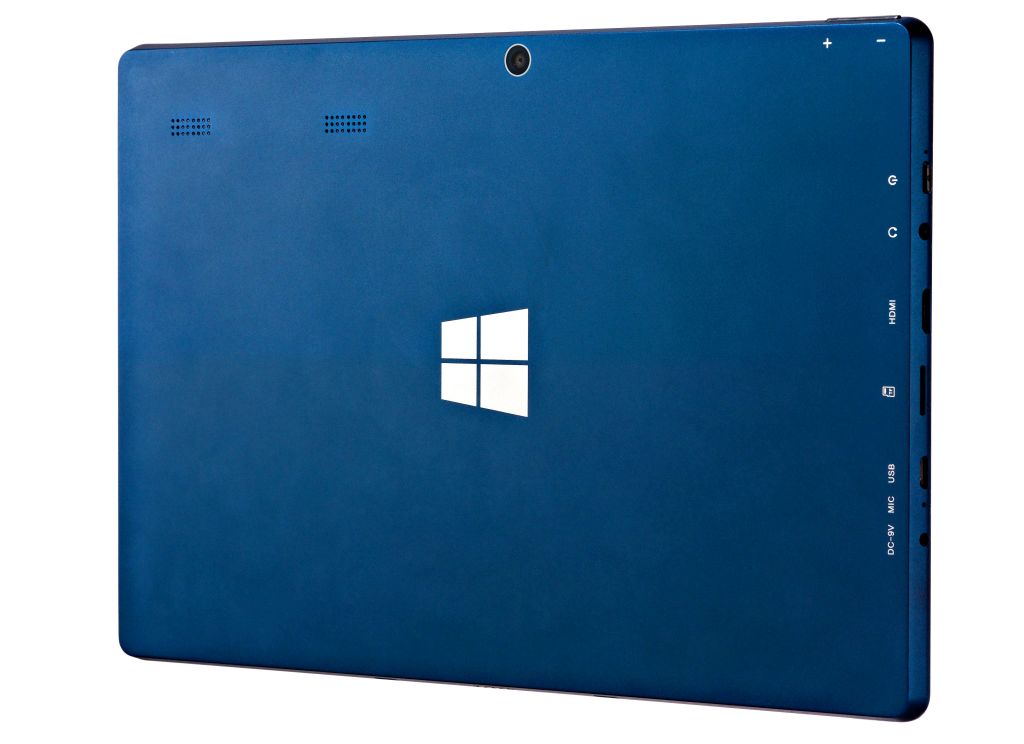 Final words, pricing and availability
It is interesting to see Chinese manufacturers such as PiPO investing the Windows based tablets. PiPO W1 with its folding keyboard is definitely oriented for work related activity. The W1 performance looks acceptable for an entry level Windows 8.1 tablet, even if it does not offer a particularly high definition display and lacks GPS support, it still looks to offer an a fully complete model for those willing to switch from Android to a Windows 8.1 tablet.
There is no exact word on the PiPO W1 availability and price from the manufacturer, it will hopefully be priced to compete with similar devices such as the Dell Venue 8 pro that sells at $319 in 64 Gb storage configuration. We can expect to see the PiPO W1 tablet in the $300-$400 range hopefully to hit the market in the next two months.
Pictures by PiPO