Pipo already introduced a strong line-up of RK3288 a few months ago and this time at Hong Kong fair, new models were introduced. In the video from our friend Charbax(ArmDevices.net), Pipo is showing the new line-up including 4G smartphones and tablets. One of them is the new Pipo P1+ with thinner lighter Retina iPad Air display and more compact form factor Huawei UltraStick support for optional 3G/4G. Also, the new 11.6″ FHD tablet is shown, along with the P9 3D model which is a glasses free 3D tablet.  Windows 8 models are present in the video with the W6 tablet being the newest addition to the line-up.
Next to the Rockchip RK3288 SoC, the new PiPO P1+ feauteres a lighter Retina 9.7 inch screen, 2MPx/8MPx cameras, GPS, Bluetooth, OTG, gyroscope, HDMI via MHL and a 9800 mAh battery to keep everything running. Compared to the P1, the P1 + looks to have more narrow borders and a thinner body. 16GB option will be available for 999 Yuan(about 130€), while 32GB will be offered for 1099 Yuan(about 140€)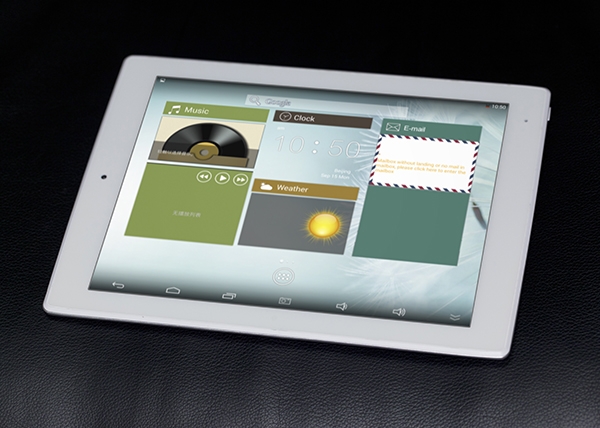 PiPO W6 sports an Intel Z3735F quad-core processor(up to 1.83 Ghz), 2GB of RAM next to 32GB of flash storage. 8.9 inch IPS screen features a resolution of 1920 × 1200 pixels. In terms of cameras, on the front, there is a 2 Mpx one, while an 5 Mpx one can be found on the back. And to keep everything running, there is a 6000 mAh battery built-in. The W6 should be available soon for a price of about 999 Yuan (again, about 130€) in China.