Pipo, a popular Chinese tablet company is showing off its latest Rockchip and MediaTek devices at the HKTDC fair this week. The new phablets and tablets feature screen sizes between 6.44 and 10 inch and have pretty decent specifications. Let's give them a closer look.
The first one is the already announced Pipo Titanium T9 (an image of which we photoshopped to use in our Selenium article). It features an 8.9 inch screen with 1920 × 1200 resolution, it comes with the MTK6592 octa-core processor, 2GB of RAM, 32GB of storage capacity and 7200 mAh battery. There is a 2.0 megapixel front camera and a 13.0 megapixel camera on the back. It also comes with 3G connectivity.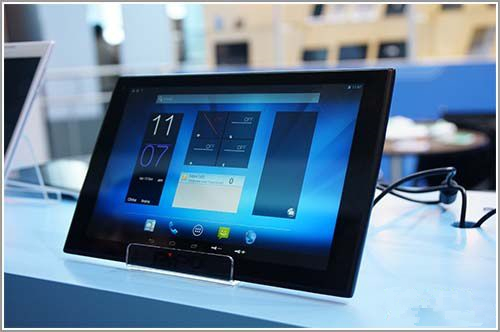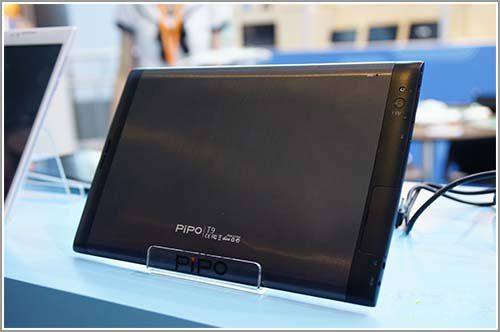 Next to the T9, there is the Platinum T10(Archos calling?) which surprisingly comes with a 7 inch screen. It sports 1920 × 1200 resolution, the same MTK6592 octa-core processor,  2.0/13.0 Mpx cameras and comes with a (quite small) 3600mAh battery.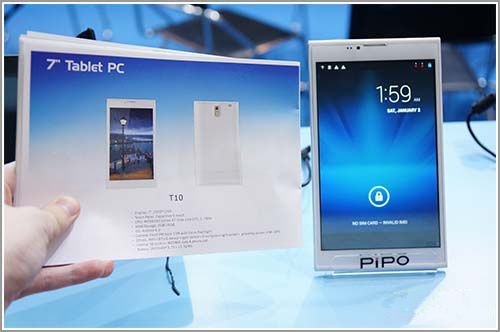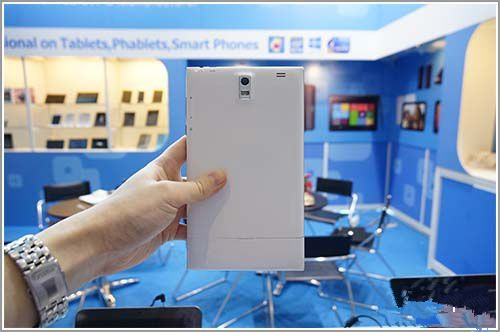 Then there is also a smaller phablet model in the t-series which is called the Platinum T8. It is using 6.44 inch 1920 × 1080 full HD screen, also comes with the MTK6592 running at 1.7 Ghz, coupled with 2GB of memory and 32GB of storage capacity. There is an 13 Mpx camera on the back and it comes with 11.1Wh battery. 3G, GPS, electronic compass, light sensor and FM radio are also included.
Next to the three models, a number of other tablets were shown, including tablets powered by the Rockchip 3288 CPU. They are expected to feature resolutions as high as 2560 x 1600 pixels. Unfortunately, we were not able to find more information about them.
Update: Charbax from ArmDevices.net got his hands on on the new Pipo tablets. Here is his eleven minute video:
Via: Liliputing, Pipo forums