Shown for the first time at HKTDC fair back in April, Pipo P1 model is now officially listed on Pipo website and is available for pre-order in China. It is one of the first tablets to feature the new Rockchip RK3288 CPU. Let's give the P1 a closer look.
Pipo P1 will be available in 3G and Wi-Fi only versions and features a 9.7 inch IPS Retina screen with 2048 x 1536 resolution.
The new Rockchip RK3288 CPU running at 1.8 Ghz is under the hood and compares to higher-end CPUs out there today. Bundled with 2GB of RAM and Android 4.4, it should make AnTuTu scores around 35.000 points possible. For making selfies, there is a 2 Mpx camera on the front. 😉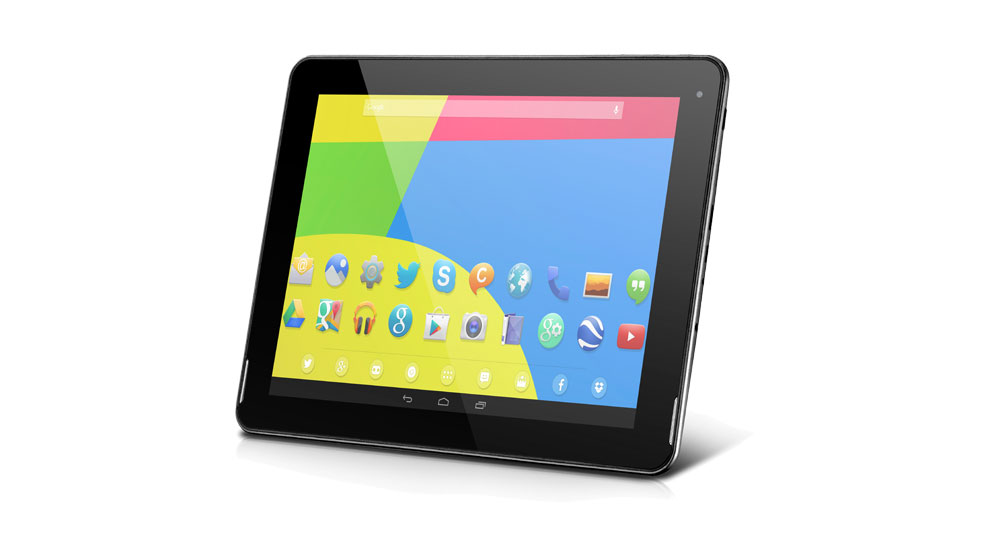 The back is made from aluminium and there is an 8 Mpx camera for shooting normal videos and photos(if you will ever want to do so on a 9.7 inch tablet).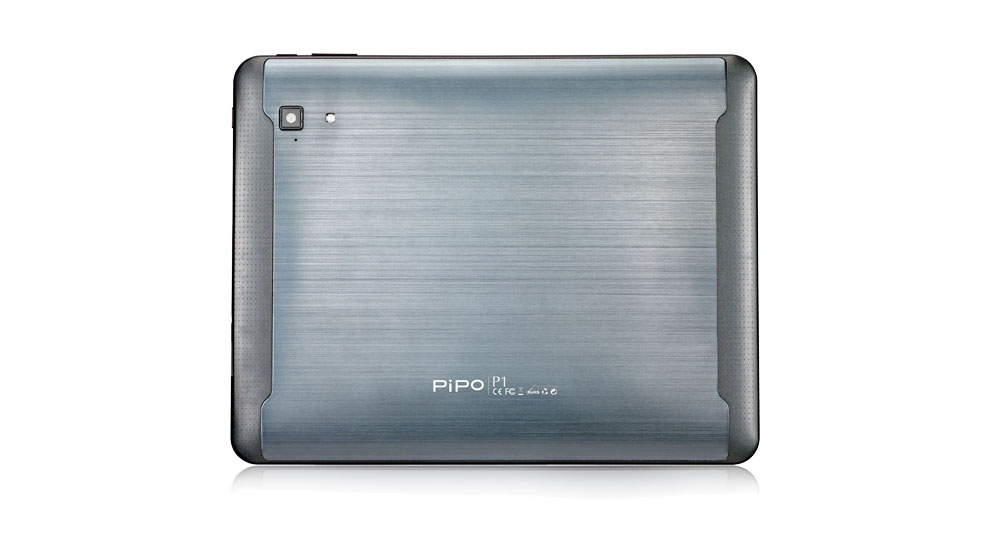 The P1 is not the thinnest tablet out there and is 10mm thick. It is also pretty heavy with 620g, but there is also a 10000 mAh battery inside to make it last long 7+ hours without having to charge it.
PiPO P1 tablet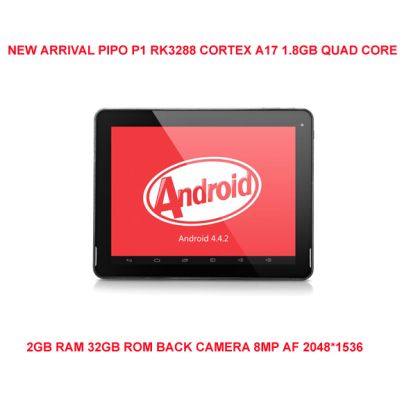 PiPO P1 RK3288 quad-core 9.7 inch Tablet PC Retina Screen 2048*1536px 2GB RAM 32GB Camera 8.0MP GPS Android 4.4
$270 / ₤160 / €204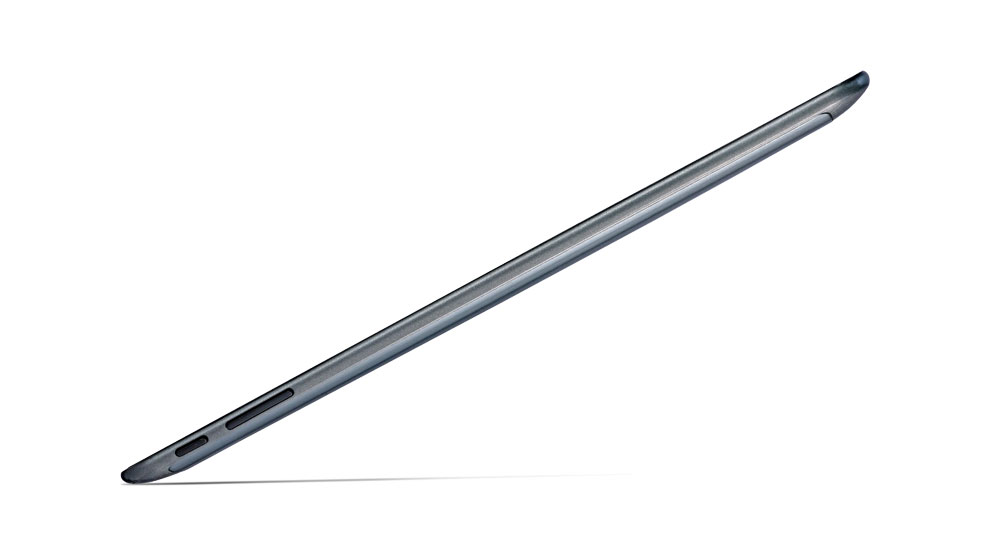 The model should ship before end of June and if you are excited, you can pre-order one from tmall or any other retail website.