Following the Archos ChefPad tablet release a few months ago, the manufacturer is apparently cooking another device called "Archos Kitchen Screen" that just appeared on a Youtube channel of an Isreali user.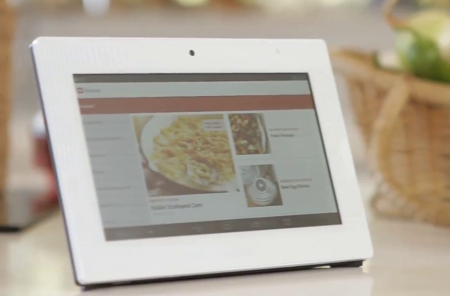 Archos Kitchen Screen features
As the video shows, the Kitchen Screen tablet seems to be designed for many things:
managing ingredients and food stock by scanning products thru bar code or using voice recognition with Peapod shopping cart
displaying kitchen recipes
listening to radio thru "tunein" application, video conferencing and other Android apps.
http://www.youtube.com/watch?v=J7lChX1b1dg
A closer look at this Kitchen Screen tablet reminds us about the Archos Smart Home tablet
which wasn't apparently designed to be kitchen proof (requiring anti-splash, humidity and heat resistance).





Via archoslounge forum (in French)