Packed with features (Boxchip Allwinner A10 CPU, overclockable to 1.1 Ghz, 1 Gb of RAM, Android 4 ICS, HDMI output, front camera) and a reasonable price ($105/99 EU/95 UKP), the Arnova 7 G3 (a Hyundai A7 clone) is missing one thing: Google Play ! Using ArcTools, our own application designed for Archos & Arnova devices, it's now possible to install Google Play and Apps in less than 5 minutes. This method uses the fact the tablet is rooted to copy the necessary system files, it is not destructive and all your existing apps and data will be preserved.
The following video illustrate the installation procedure to get Google Play on the Arnova 7 G3 and Hyundai A7.


Support the project!
If our web site and applications helped you, thanks for supporting us by donating using the Paypal form below or visiting our Donations page. Donations will be used to pay the bills for our server hosting costs, tools and purchase new tablets to support.
Detailed instructions for Google Play setup on Arnova 7 G3
Step 1. Install ArcTools from Appslib
For this step, if you don't have Appslib installed, you'll need to download it from
appslib.com servers
, you can also download
arctools.apk
directly from our server and skip to Step 2.
Start Appslib, search for Arctools.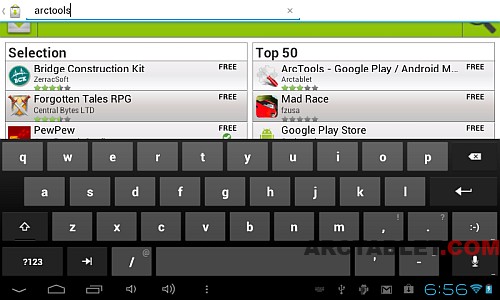 It should find "ArcTools – Google Play / Android Market & Apps installer", select the application by clicking on it.
You should get the application info page below, push Install button to download Arctools on your tablet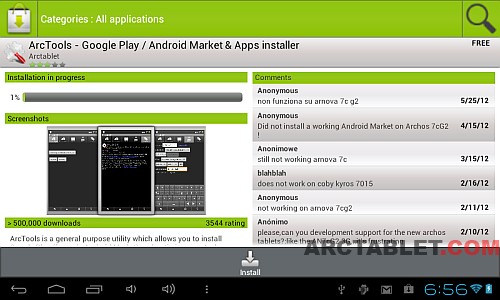 Press Open button to start ArcTools

Step 2. Run ArcTools, download and install Google Play package
Select "
Arnova 7 G3 Google Play Store and Apps install
" package in the list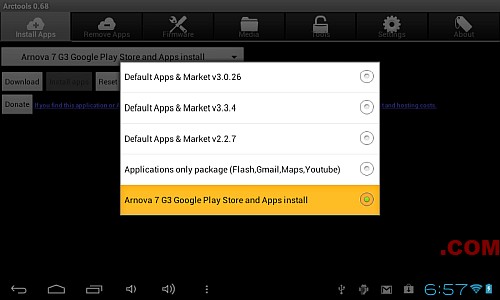 Press Download button to get the transfer the package on the tablet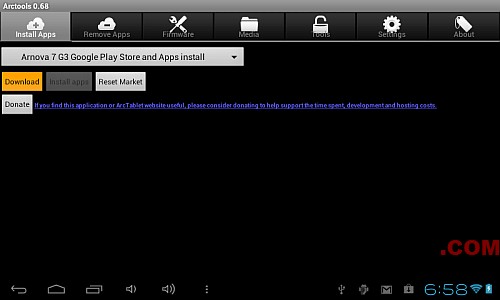 The package download should take less than a minute (the transferred package is about 25 Mb)

After the download has completed, press Install button to install the downloaded package on the tablet
The tablet should freeze for about a minute, don't touch anything.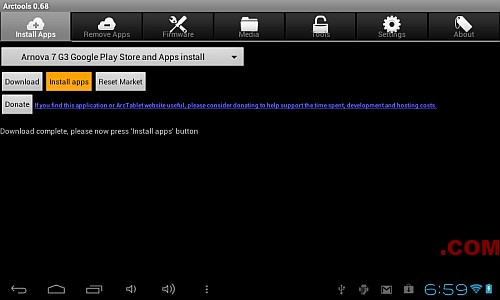 Step 3. Restart your tablet, enjoy Google Play & Apps
After the package has been installed, you will need to
reboot
your tablet, don't try to use Google Play and Apps before rebooting.
After the reboot, you should have the following list of installed Apps.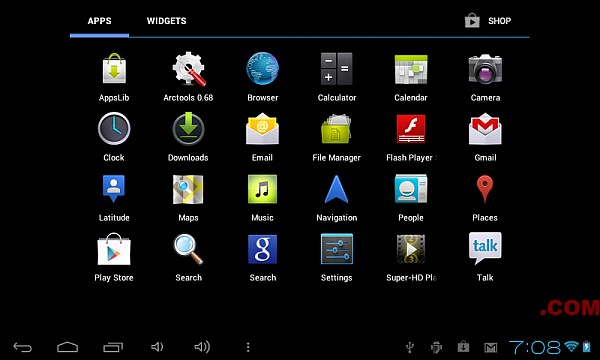 Enjoy Google Play and other Google Apps on your Arnova 7 G3 / Hyundai A7 !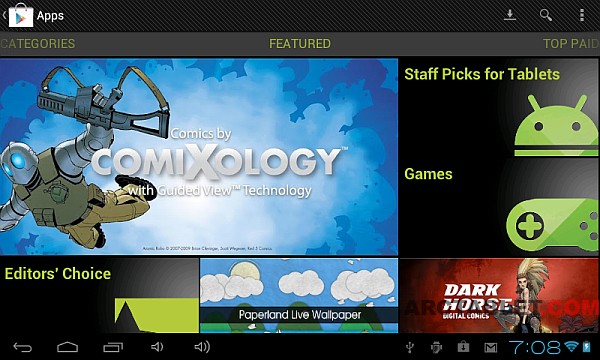 If you like our ArcTools application, please consider rating it on Appslib, all donations are welcome to support our site and developments.
Limitations
After installing Google Play, some problems with the Camera application have been reported (application stops with "Unfortunately, Camera has stopped" error). We are working on fixing this problem.
Thanks to our forum members for the tests on the Arnova 7 G3: lohtse, merklo, riskak482, smurfinator
Please visit our Arnova 7 G3 forum to discuss about this tablet.