GameStick project on Kickstarter funding period has just completed a few minutes ago. The initial funding goal of $100,000 set by Playjam, the maker of the device has been completed by far, with an total pledge amount of $647,658.
The GameStick is basically a two parts device, the "computer" part is a stick that plugs in the TV, which a remote game controller connects to. The stick is pretty much in the spirit of similar MiniPCs, and is powered by an AMlogic AM8726-MX CPU, offers 1 GB of RAM, 8 GB of storage, WiFI (802.11 b/g/n), Bluetooth 4.0 LE and a MicroSD slot; it runs on Android 4.1 Jelly Bean. The device should start to ship in April for the first backers of the project, the device price for funders was set at $79 for including both the stick and the controller.
GameStick updated design
Just a few days before the end of the funding campaign, a new GameStick design has been introduced.
The controller now looks more ergonomic with more rounded and softer edges and should better sit in player's hands.
Original design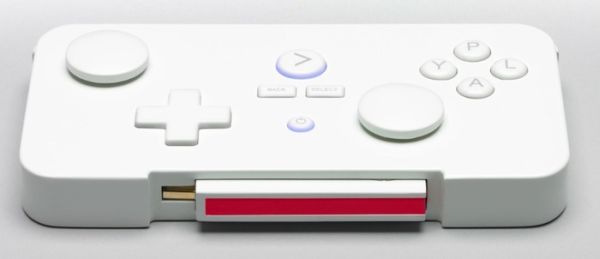 GameStick Accessories case and docking station
GameStick handy carry case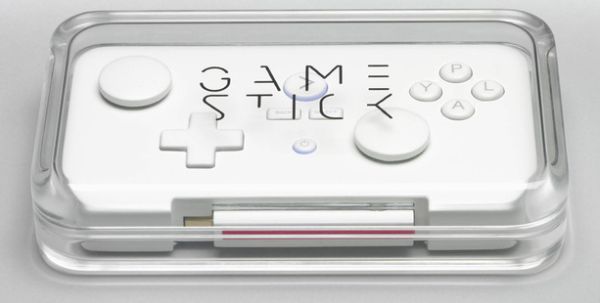 An optional docking station offers more connectivity featuring an Ethernet port, a full size SD card reader and 3 HDMI ports (one out and two in). There are also 3 available USB ports, to plug in a keyboard, mouse, microphone or a video camera.
.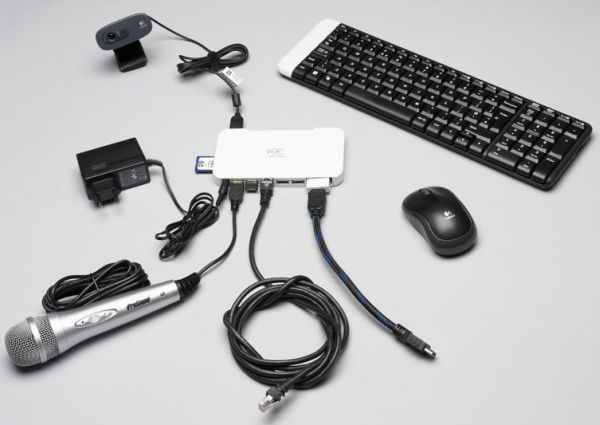 GameStick video
We are fully interested in the GameStick product and chosed to support it by participating to the pledge. We hope that the manufacturing process will go fine and we should receive our device in April as announced by Playjam, we'll post news as we get updates on the project.