We got our hands on a Cube U9GT5 (also named U9GTV) and we'll first publish here a first look at this Android tablet equipped with a Retina like display (2048×1536 pixels resolution) This part of the review will focus on the device specifications and the screen test while we'll take some time to evaluate the device performance before giving you our first imprressions.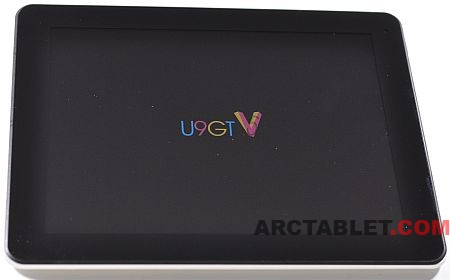 Cube U9GT5 specifications
Operating System
Android 4.1.1 (Jelly Bean)
CPU
Dual core Arm Cortex A9 Rockchip 3066 CPU running at 1.6 Ghz max.
Integrated GPU: Quad Core MALI 400 MP
Flash Storage Memory
Capacity 16 GB
System Memory
1 GB
Additional storage
Micro SD slot (SDHC compatible, up to 32 GB)
Display
9.7 inches screen (4/3 ratio)
Resolution up to 2048×1536 pixels (320 DPI)
capacitive multitouch 10 points

Bluetooth
Yes
Wifi
802.11 b/g/n
Gravity Sensor
Yes
Camera
Dual camera: 2 Mpixels Front and back cameras (1600×1200 resolution for still pictures)
GPS
No
HDMI
No
Interfaces
1 Micro USB OTG port
MicroSD slot
Battery
10 000 mAh Li-Po battery
Google Play and applications
Yes
Kickstand
No
Dimensions
243 x 190 x 9.5 mm
Weight
650 g
U9GT5 Package
The U9GT5 box contains the usual Cube packaging: the tablet, a micro USB cable (to connect to a computer), an USB OTG / HOST cable (to connect USB peripherals) and a microfiber screen cleaning cloth.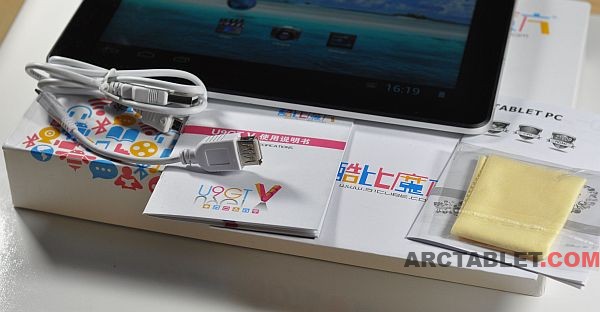 The power supply came with a Cube U9GT2 label, but this is a common model for many Cube tablets, it delivers 12 volts output at 2 A.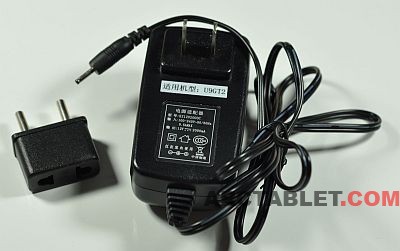 There have been a few warnings in our forum about the quality of the Cube power charger, as well as the USB cable. Based on the existing feedback and our experience, we
U9GT5 Connectors and buttons
The Cube U9GT5 connectors are located on the right side of the tablet, you will find, from top to bottom: the micro SD card slot, the USB connector (Host / OTG capable), the power supply connector, a microphone hole and a 3.5mm jack for earphones.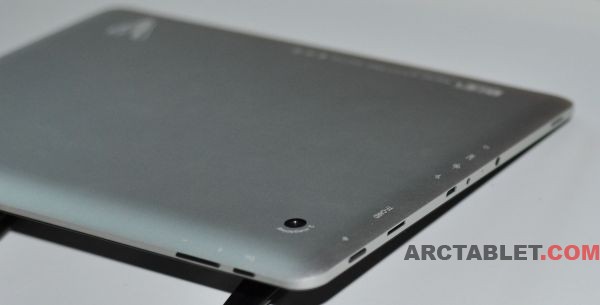 The top of the tablet hosts the -/+ Volume and an Esc/back button. The power button is located on the right side with all the connectors.
There are two speakers located on the left and right sides of the tablet.


Retina-like display (2048×1538 pixels resolution)
The 9.7 inches screen on the Cube U9GT5 is very high definition display is currently one of the only of it's kind on Android. The tablet's display comes in two modes: Normal and the HD:
Normal: 1600×1200 pixels (260 DPI screen density)
HD: 2048×1536 pixels (320 DPI screen density)



Please note that the numbers reported by the "Screen Resolution" application on the screenshots above are actually lower than the actual tablet resolution, as they don't include the Android status bar which takes 78 pixels height in normal mode and 96 pixels in HD mode.
Switching from on mode to another is done in Settings / Display / Display mode where you can choose between Normal and HD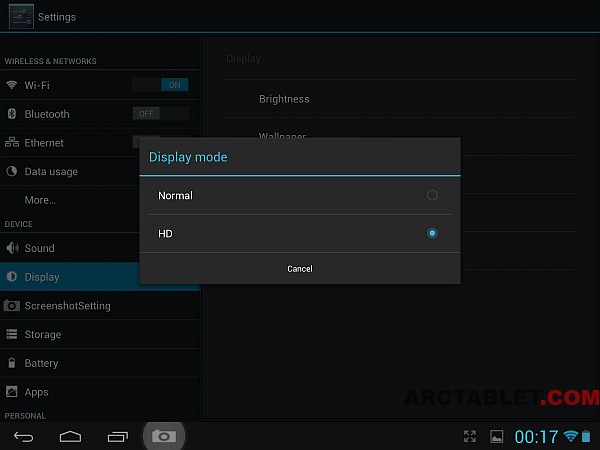 A reboot is necessary after changing the display mode.

While we are testing here a retail product we believe the software hasn't yet been adjusted to the new Retina display and the device has a few issues that will hopefully be corrected by a firmware update. We will give us some time to complete the review before giving you our first impressions.
Please come back soon for the rest of this review, or join our forum to discuss about the U9GT5.