The Cube U30GT-MINI is a cheap and powerful 7 inches Android tablet based on the Rockchip RK3066 processor. After many weeks if wait, the manufacturer has finally released their 1.04 firmware update on November 10th, 2012, a plain Android 4.1.1 Jelly Bean firmware that doesn't rely on their Win8 Metro like User Interface. We have added root support, extended space storage for applications and cleaned the unnecessary and Chinese apps in the stock 1.04 firmware.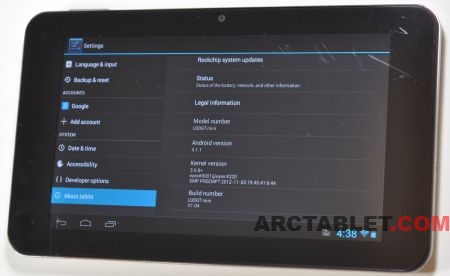 Firmware release dates information
Linux Kernel version
: Linux version 3.0.8+ (eyes#0001@eyes) (gcc version 4.4.3 (GCC) ) #220 SMP PREEMPT 2012-11-03 19:45:41 6:44
Android 4.1.1 build
: rk30sdk/rk30sdk/rk30sdk:4.1.1/JRO03H/eng.cb.20121024.184517:eng/test-keys
Cube U30GT-MINI rooted custom firmware features (based on stock 1.04 firmware)
root with SuperSU 0.96 (free version)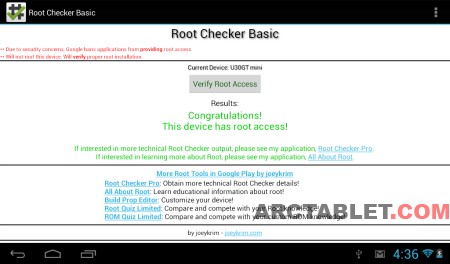 writable /system partition
removed most Chinese and unnecessary applications
increased space for application (/data partition) to 2 Gb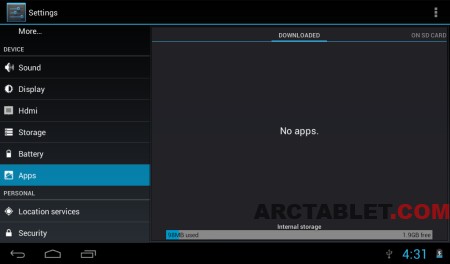 Cube U30GT-MINI rooted firmware download
This firmware is specific to the Cube U30GT-MINI (aka U30GT-M) and should not be installed on other devices.
WE WILL NOT BE HELD RESPONSIBLE FOR ANY DAMAGE TO YOUR DEVICE.
THIS FIRMWARE UPDATE IS USED AT YOUR OWN RISK.
WE RECOMMEND TO FLASH THIS FIRMWARE ONLY IF YOU ARE ABLE TO RESCUE A BRICKED DEVICE USING ROCKCHIP FLASHING TOOL 1.5.
You will need Rockchip flasher 1.5 (for RK3066 tablets) to install the firmware, push Power and Volume Up buttons at the same time to put the Cube tablet in flash mode.
Support the project!
If our web site and applications helped you, thanks for supporting us by donating using the Paypal form below or visiting our Donations page. Donations will be used to pay the bills for our server hosting costs, tools and purchase new tablets to support.
Picture in Picture (PIP) Video Player feature
This firmware offers a great new
Picture in Picture (PIP) feature on the Video Player
that let you put the playing video in a
resizable and movable window
, so you can watch a movie while you continue to use the Android tablet for other things.
(Video demonstration on the Cube U30GT-H)
Other Android firmware for the CUBE U30GT-MINI firmwares
rooted Cube U30GT-MINI version 1.03 with Win8 Metro interface
Please post in our forum if you have any questions.