Cowon Z2 is released in Korea awhile ago, but most tech sites didn't give much attention to it. To distinguish their android devices from their ordinary players Cowon have adopted Plenue for the class name. According to them it means "Create Pleasure". Is the Z2 really creating pleasure or will Cowon ruin it again like they did with their previous Android PMP – D3? Cowon are known for their media players, and the Z2 has benefited from their media experience.  Like on the D3 Plenue, the standard Android media apps have been replaced by Cowon versions.  Nearly every available codec(video: up to 1080p!) is supported, so little or no transcoding will be needed to play your music and video files.
Tech Specs.
Operating system:
Android 2.3 Gingerbread
CPU:
1GHz Telechips Cortex A8
800 Mhz VPU
300 Mhz Mali 3D GPU
Flash Storage Memory
8/16/32GB NTFS + microSD-slot
System Memory
512 MB
Display
3.7" capacitive AMOLED 16M Colors
800×480 resolution
Bluetooth
2.1 + EDR
Wi-fi
802.11b/g/n
Gravity sensor
Yes
Camera
No
HDMI
Yes
GPS
No
FM-Radio
Yes
Kickstand
Yes
Tactile buttons
Back, home, Menu, Vol+, Vol-, Power/Hold, Play/Pause, REW, FW
Android Market
No (Olleh Market)
Colors
White/Black
Dimensions
62.8mm(W), 116.5mm(H), 11.8mm(T) | 116g
Battery life
22h music, 8h 30m video
Cowon D3 -> Z2 evolution.
It looks like Cowon learned their lessons from the D3. D3(shown on the right) was a highly priced Android PMP released at the beginning of 2011. It offered amazing sound quality, but the slowness of the system ruined it. Archos 43IT and later on, Samsung Galaxy 4.0 and 5.0 were the winners and Android 2.3 Update which came in July didn't change much. However, Cowon is back! With Z2! The Z2 is basically the exact same product as the D3 with a few hardware pieces updated. The Z2′s 1GHz Telechips Cortex-A8 processor isn't quite as outdated as the D3′s 720Mhz ARM11 (although, it still won't catch up Tegra 3), and it has 512MB Ram, which is much more useful than the D3′s silly 170MB (173MB to be precise). Cowon's proprietary 32-pin port is also gone – the Z2 sports standard MicroUSB and MicroHDMI ports. Cowon skipped JetEffects 4.0(Koreans don't like that number) and JetEffects 5.0 vomes with the device. The multimedia apps feature the same design and functionality(if we don't count new EQ), there is a VOIP app, the 3 Android buttons are still capacitive and there are plenty of tactical buttons. However, there are still no cameras, GPS and no word about the bluetooth tethering or deep sleep.
Features.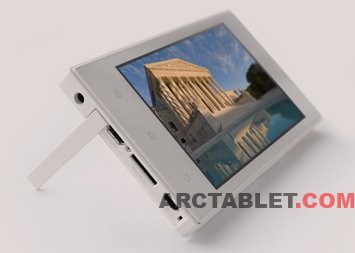 What is the similarity between Archos 43IT and Cowon Z2? They both have a kickstand. At least, sort of. The kickstand on the Z2 is actually the protection cover on the upper side of the device. Under that cover you will find the micro-USB port, HDMI-port and a microSD-slot. Cowon Z2 offers an 3.7" 16M AMOLED display with a standard resolution of 800×480 pixels(probably Pentile). The question is, will you ever be watching films on an 3.7" screen? 1080p is nice for HDMI-output, but you don't really need a kickstand for that.  What really nice is, is that you can buy a 32GB version. After that, you can get an 64 microSDXC card and get an 96GB PMP! Battery life on the Z2 still isn't great – 22 hours for music, 8-9 hours for video. Let's hope that the real numbers will not be much lower than the listed ones.
 One year old hardware, one year old OS, zero year old device.
1Ghz Cortex A8, 512MB RAM, 800×480 – it sounds like being more 2011 hardware. However, Cowon is still using Windows CE on some new PMP's, so they are at least making progress. On the Z2 is Android 2.3 preinstalled, it's unknown whether there will be an 4.0 ICS update. However, even with Android 2.3 the device looks interesting. Cowon have redesigned the whole interface and added it's own multimedia apps. Cowon have also added an app for VOIP, so you should be able to use the Z2 as an internet phone. Unfortunately, because it's not a real phone, it doesn't come with Google Market preinstalled and Arctools won't work on this one. 😉 Olleh Market is pretty useless, so hopefully somebody will get the official Market working. Let's hope Cowon will not ruin the device performance by it's lagging first firmwares, like they did it with the D3. Watching the youtube videos, the Z2 performance looks good. Fingers crossed.
Pricing.
So far, only prices for South Korea are known. The devices is al ready selling there and is expected to ship worldwide in the next few weeks.
8GB: 259,000 KRW -> 228 USD
16GB: 299,000 KRW -> 264 USD
32GB: 339,000 KRW -> 298 USD
Conclusion.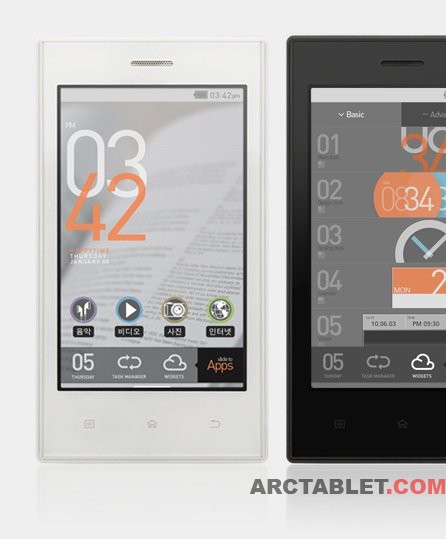 Compared to the D3, Z2 is notably better in nearly all the ways. Not everyone will like the new design, 3.7" screen is smallish to watch videos on. However, specswise, there is definitely an improvement. The prices look more decent than the prices of D3 on it's launch, but compared with current prices for the Galaxy S Wi-Fi 4.0 and Archos 43IT it's still pretty expensive. Galaxy S Wi-fi offers a bigger screen, 2 cameras(though, they are pretty useless), but doesn't have an HDMI-output in most versions. Archos 43 is twice cheaper, offers a bigger screen, has an amazing codec support and a camera, but 256MB RAM and the resistive screen remind us it being an old device.  The new Sony Walkman Z1000 offers 4.3"screen, Tegra2 performance and also very good audio quality for slightly more –280$ for the 16GB version and seems to be an interesting choice for most  buyers. Still, there are plenty of Cowon fans eagering to buy one and even I will be happy to get my hands on one. Yes, it's expensive, but is a Cowon.
Source: product.cowon.com