ARCHOS has recently unveiled many new items to be released in the coming weeks. We will first check here their mid range RK3288 tablet and the future 4G smartphones.
First comes the ARCHOS 101 Oxygen, a 10.1″ tablet based on Rockchip RK3288 (ARM Cortex A17 quad-core processor). The tablet will offer a 10.1″ full HD 1080p display, 16 GB of storage space and 1.5 GB of RAM. ARCHOS hasn't revealed details on the display type, camera or battery specs for the moment. The ARCHOS 101 Oxygen should be available in October for £199 / €199.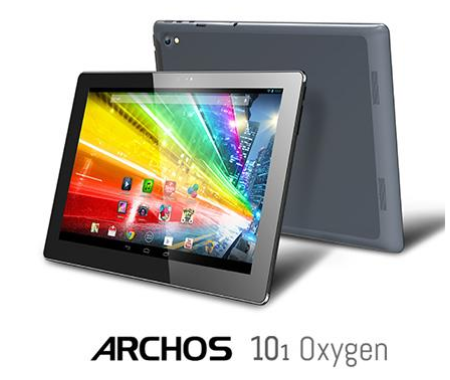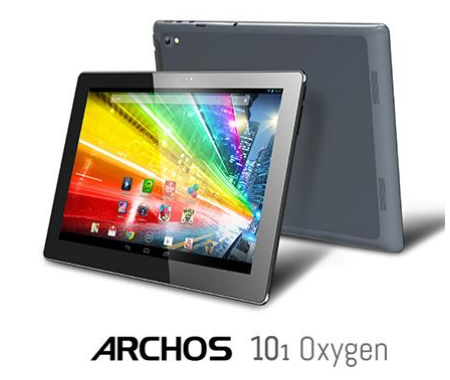 If you can't wait, PiPO has similar products to offer, available right now with the PiPO P9 tablet (Rockchip RK3288, 10.1″ 1920×1200 display, 32 GB storage, Android 4.4, 7600mAh battery)
PiPO P9 tablet

PiPO P9 RK3288 Quad Core 1.8GHz Mail T764 10.1 inch IPS 1920x1200 2GB RAM 32GB storage Android 4.4
$240 / ₤150 / €185
Coming later from ARCHOS, faster 4G LTE smartphones with Qualcomm Snapdragon 410 processor
According to an interview given to French website 01Net, ARCHOS CEO Loic Poirier mentioned that the company should offer Qualcomm Snapdragon 410 based devices by the end of the year instead of the Snapdragon 400 currently equipping their Helium flagship 4G LTE models (Helium 45, Helium 50 smartphones and Helium 80 tablet)
The Qualcomm Snapdragon 410 processor is based on a quad-core ARM Cortex™ A53 (supporting both 32-bit and 64-bit code) at up to 1.4 GHz per core, it supports new power efficient ARMv8-A architecture which enables improved instruction set efficiency.
The SoC comes with an Adreno 306 GPU with support for advanced APIs, including OpenGL ES 3.0, DirectX, and OpenCL.
The modem part offers integrated 4G LTE support (CAT4 with speeds of up to 150 Mbps) and we should see some specific versions of the processor with Dual SIM and Dual Active (DSDA) and Triple SIM (TSTS) support.


The Snapdragon 410 would be definitely a nice upgrade to the current Helium devices which are a bit limited in term of processor and graphic performance with Qualcomm Snapdragon 400.