Arnova web site has finally launched the ChildPad Android Tablet for kids and their website is now showing a full section on the product.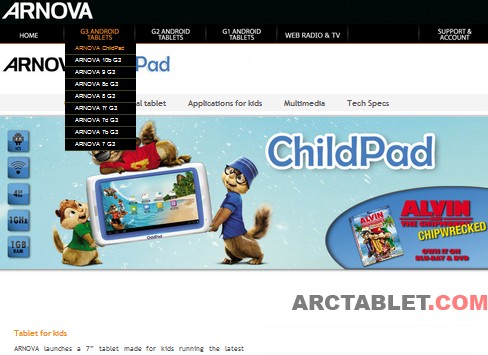 Their support website is also giving an exhaustive list of the models, where we find no less than 8 models, with or without "Alvin" user interface, with resistive or capacitive screens.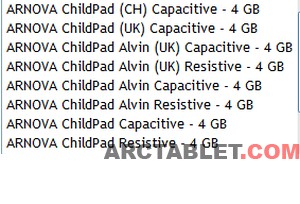 Don't forget to check our review of the ChildPad resistive model, and stay tuned for review updates on the resistive and capacitive models.