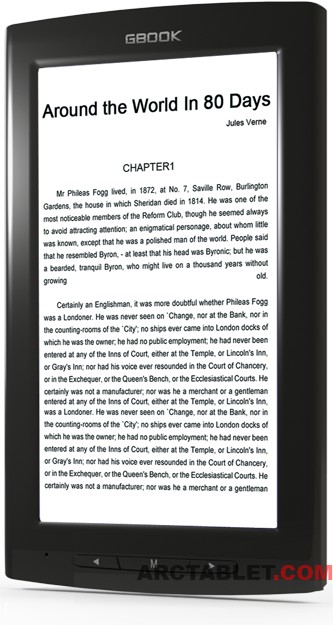 Completely unexpected(does that not sound familiar?), good guys from FCC informed the whole web that a new product from Archos is coming up – Arnova GBook. And well, for us at Arctablet, it's is becoming a tradition to cover all the new products from Archos. We couldn't let the GBook just pass by and we decided to sneak around a bit. Like you can see, we have something to show to you. 😉 Any interesting details? Well, the title of the book is coloured black. On the product images for Archos 70d eReader, Archos 70 eReader and all the Android eReaders from Archos/Arnova, the title was always coloured blue. It is very possible that the GBook will feature an E-Ink screen which will make it the first eReader from Archos to feature such a screen.
We were talking about FCC, right? Due to the agreement with Archos, they were only allowed to put an image of its back online: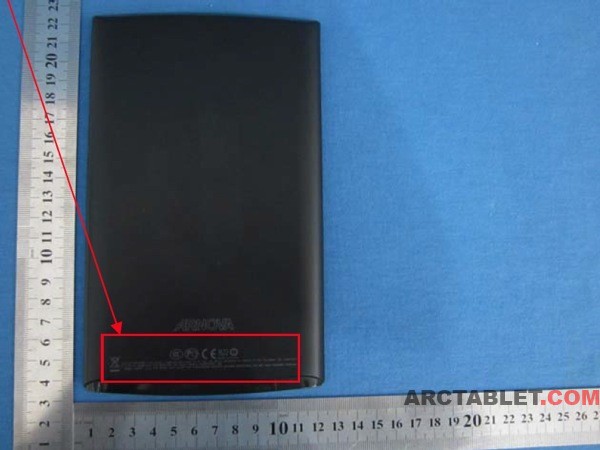 Given the dimensions, we expect the GBook will feature a 7″ touchscreen. The only question – will this thing run Android? We agree, it's quite insane to have Android running in black&white, but Android has some nice possibilities for reading and well, it could be the same thing like locked-up, but still Android-based, Sony PRS-T1. Given the fact that it has Wi-Fi 802.11n(Thanks to FCC for this information), it would make it easy to download reading stuff from Appslib. We are not very sure about the release date, but FCC is informing us that the external and all the other photos will be available on September the 10th and we expect the product launch should also be around that time.
Thanks goes to the FCC and a little bird who brought the product image. 😉