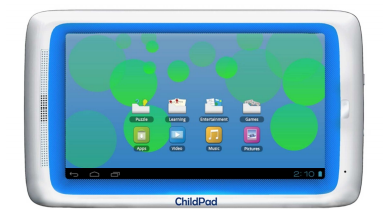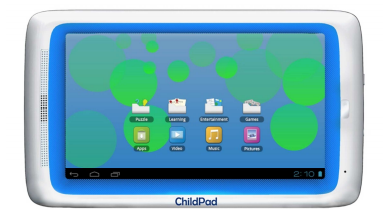 Following the confirmation of the existence of the capacitive version of the ChildPad, the ChildPad with a capacitive screen started shipping now from a Dutch online-shop. The websites lists the ChildPad with Ref number 502172 as being in stock at the supplier, which means that people living in Holland could get it before the end of the week.
If you plan to buy this Android tablet for your kid, following our ChildPad product review on the resistive model, we recommend you, given the price difference, to get the capacitive model for a better user experience.
Please check back soon for more information on the ChildPad, analyzing the Arnova ChildPad real life performance, applications and parental control features.