The rumours of a ChildPad Android tablet for kids upgrade in a capacitive version are now confirmed. JR.com has recently announced a capacitive screen version to be "coming soon", with a little $11 price increase from $129 (resistive) to $139.99 (capacitive).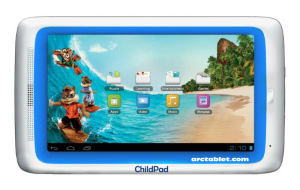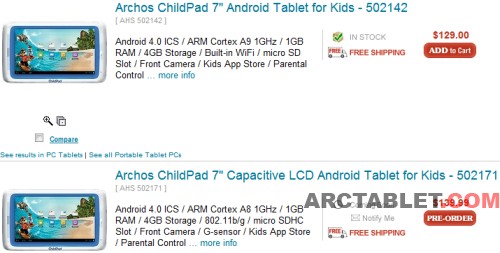 The ChildPad (resistive model) is currently out of stock on Archos own online shop but available at JR.com and some other online retailers. If you plan to buy this Android tablet for your kid, following our ChildPad product review on the resistive model, we recommend you to wait for the capacitive model for a better user experience.

While JR.com website displays slightly different specifications for both models (Cortex A9 vs Cortex A8) we believe it's a mistake and appart from the screen, they are actually identical.
Thanks to 7&trang and Va84 for the tip.