Following the Arnova G3 official announcement, Amazon UK has revealed an Archos keyboard case for the Arnova 9G2 and Arnova 9G3. This announcement doesn't come as a big surprise, Archos Group said earlier they were working on more accessories for their devices. The case itself is not yet shipping, the release date is also unknown, but Amazon UK is al ready taking pre-orders. For £39.99 it can be yours.
According to Amazon, the keyboard has the following features:
Qwerty keyboard & case comptibale with Arnova 9G2 & Arnova 9G3
Slim & leightweight design
Convenient stand position to watch movies
Alluminium casing
Protects Arnova tablet on the move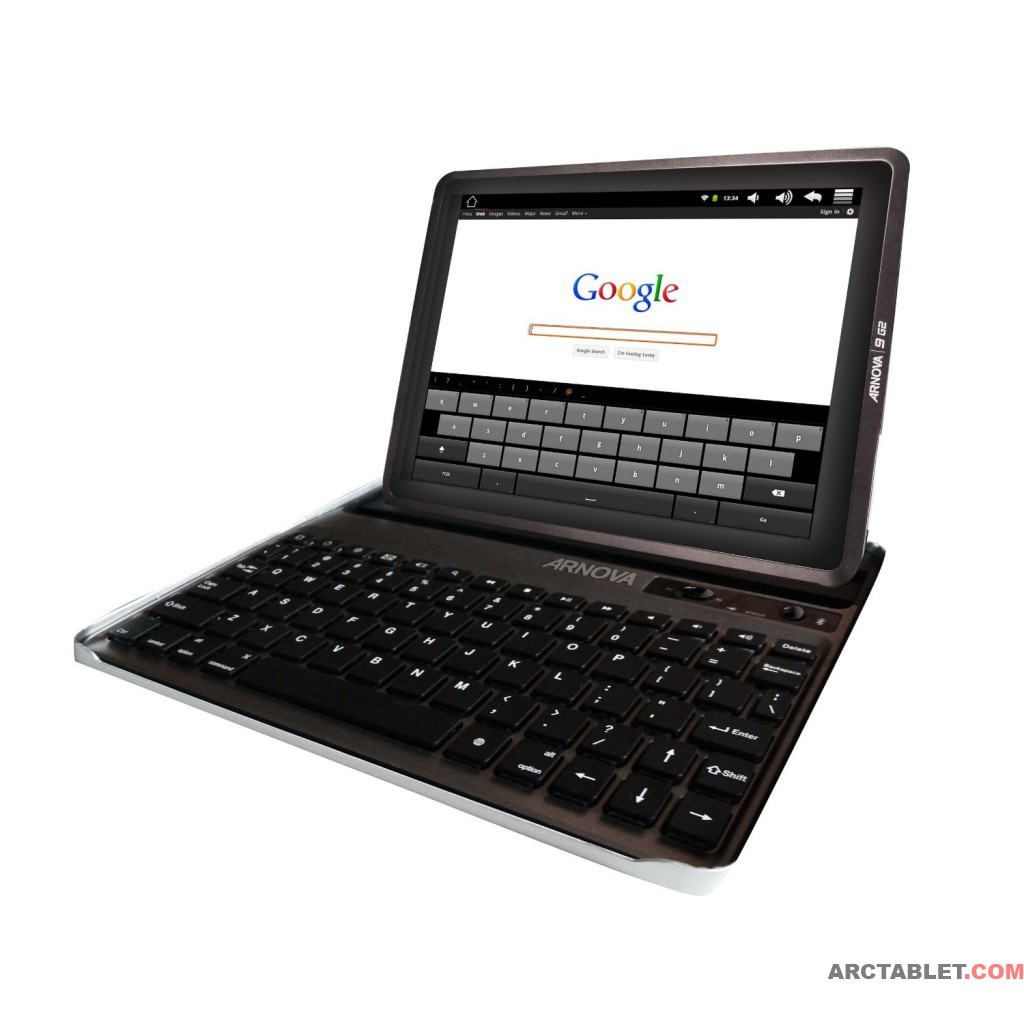 On the product image, we can see a bluetooth icon. For now, it is unknown whether the case is also compatible with bluetooth equipped tablets or that the case has an integrated bluetooth dongle inside.