The Arnova 9 G2 is a great 9.7″ inches IPS screen tablet that still runs on the outdated Android 2.3 Gingerbread operating system. We've heard from Italian users on androidiani.com forum about some Arnova 9 G2 devices now sold with Android 4.0 Ice Cream Sandwich operating system.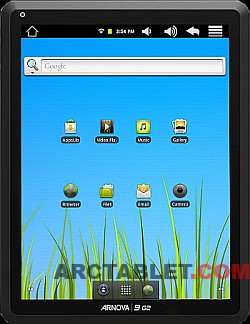 Update 2012/05/15: Arnova 9 G2i (ICS model) firmware is confirmed to work on the regular Arnova 9 G2 (running Android 2.3 Gingerbread)

A custom (read unofficial) firmware for ICS installation on Arnova 9 G2 models will be released soon.
Coincidentally, an Arnova 9 G2i is recently being listed in the supported devices in Appslib, Archos own Marketplace.


Arnova 9 G2 and 9 G3 family on Appslib: Arnova 9 G3, Arnova 9 G2i, Arnova 9 G2, Arnova 9 G2 CD
Does the "new" Arnova 9 G2 running ICS have the same hardware has the Arnova 9 G2, can we install the ICS firmware on the existing 9 G2 running Gingerbread ? Please check back our site and forum for some answers soon 😉
As the Arnova 9 G2 prices are going down, the updated 9 G2 model may be an economical alternative to the new Arnova 9 G3 update which offers 1 Gb of RAM and Android 4.0 ICS.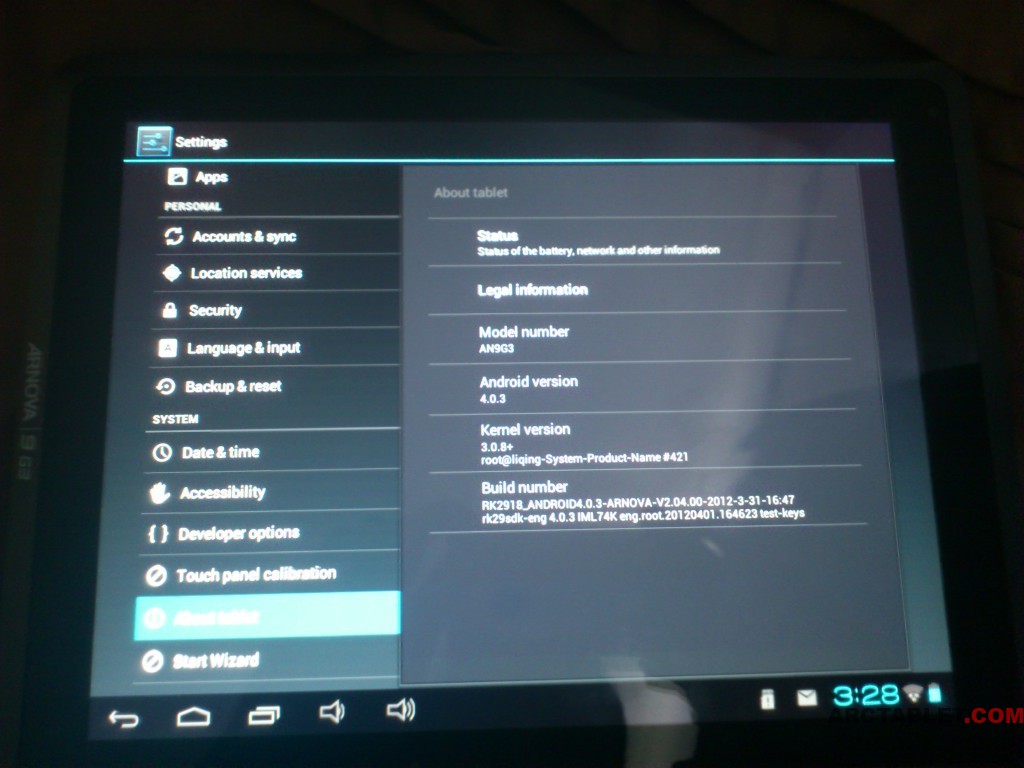 Arnova 9 G3 Settings / About screen from col2802
Thanks to globula_neagra for the tip.