Following our article on the Arnova 9 G2 / 9 G3 case / keyboard and the comment from our friend cajl, you may wonder how this case looks like and how it fit in the tablet.
The order :
Purchased on Amazon UK website for  £ 24.99 (37,10 €), the package was actually sent from France.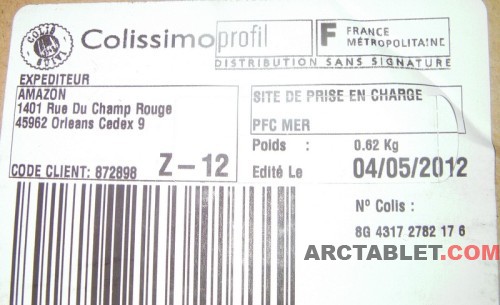 The case :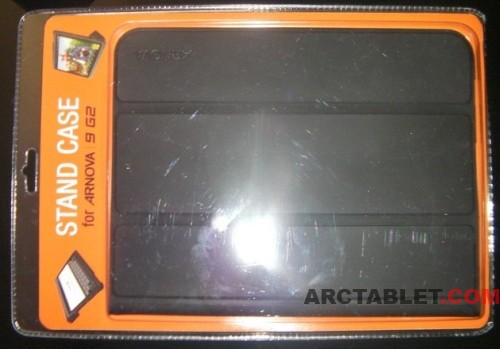 Une fois sortie de son emballage, au premier abord la pochette semble de bonne qualité, la rigité laisse néanmoins quelques doutes sur la finition.
Once unboxed, at first it looks like good quality, but felt a bit rigid and questioned me on the product finish.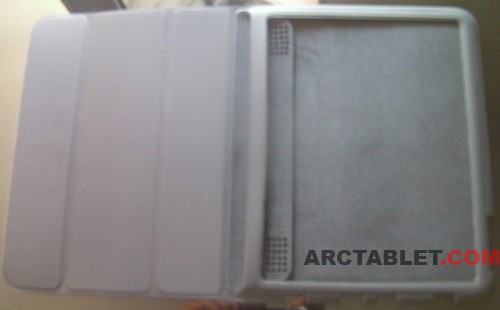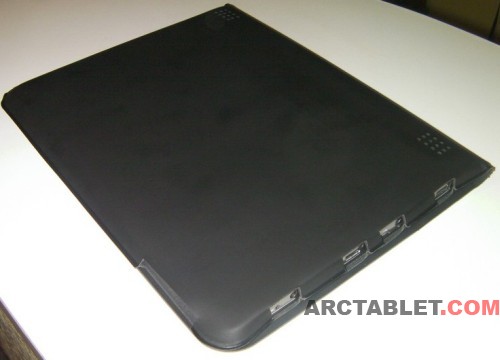 After few days of use, the case is getting softer and has a really better fit. But something really unpleasant comes up quick, it get dirty very fast, it easily catch fingerprints and any greasy surface. The back of the case has some hols aligned with the two tablet speakers, so the sound comes out nicely.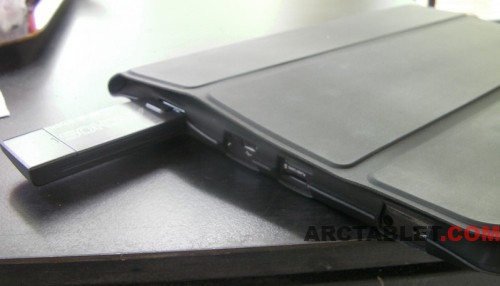 All the tablet ports stays accessible. It's especially interesting for the USB port, for those who uses the USB 3g dongle, will appreciate that the dongle insert's well and comfortably stays in.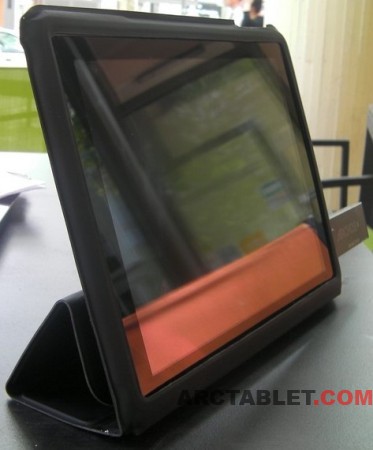 We'll apreciate the effort of Arnova, in making this case very stable in this position. Unlike the Ipad case, you can change a little bit the viewing angle and the tablet won't fall when you press on the screen.
This other position is more horizontal and is perhaps the most frequent position, for browsing, chatting, writing,… The view is very comfortable but not well fitted for video watching.
Conclusion :
I found this tablet case rather nice looking but a little expensive. My opinion is rather good as a tablet protection and multi position stand case, I was less happy with the average product finish and the material which easily catches fingerprints or gets dirty.
http://www.youtube.com/watch?v=Xc8wbF_uO8s