Our friend BlueSkyRiver has just produced another custom firmware for the Arnova 9 G2 with a new interface inspired from the Android 4.1 JellyBean. With this firmware you will benefit of thousands of applications from Google Play Store, a new interface and many new possibilities. Many bugs have been corrected and the tablet should be more stable.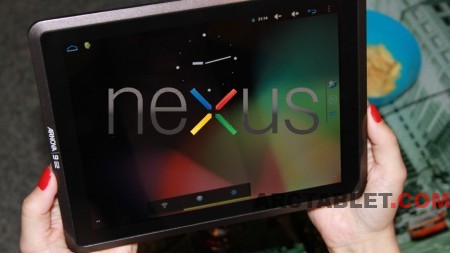 http://www.youtube.com/watch?v=8RAJSKmuGOs
This firmware comes with many Google applications installed : Drive, Reader, Music, Talk, PlayStore, Youtube, Gmail, Maps, Street View.
What's new ?
The problem with the direction keys with an external keyboard has been corrected
Video and Galleries has been replaced by QuickPic
Filemanager HD replace Explorer
Dolphin Browser replace Browser
Pictures of the new interface :
Arnova 9 G2 Nexus custom firmware download
AN9G2NEXUS1.0.zip

(download from Google Drive)
This firmware is specific to the Arnova 9 G2 model and should not be installed on other devices.
WE WILL NOT BE HELD RESPONSIBLE FOR ANY DAMAGE TO YOUR DEVICE.
THIS FIRMWARE UPDATE IS USED AT YOUR OWN RISK.
WE RECOMMEND TO FLASH THIS FIRMWARE ONLY IF YOU ARE ABLE TO RESCUE A BRICKED DEVICE USING ROCKCHIP FLASHING TOOLS.