While it was only one week ago we mentioned the Arnova G4 tablets were coming at the beginning of 2013, one of them already managed to pass the FCC a few days ago. There is not much to see on the FCC pages for the Arnova 8 G4, with the real photos going to be revealed only in February 2013 and a label location image available now.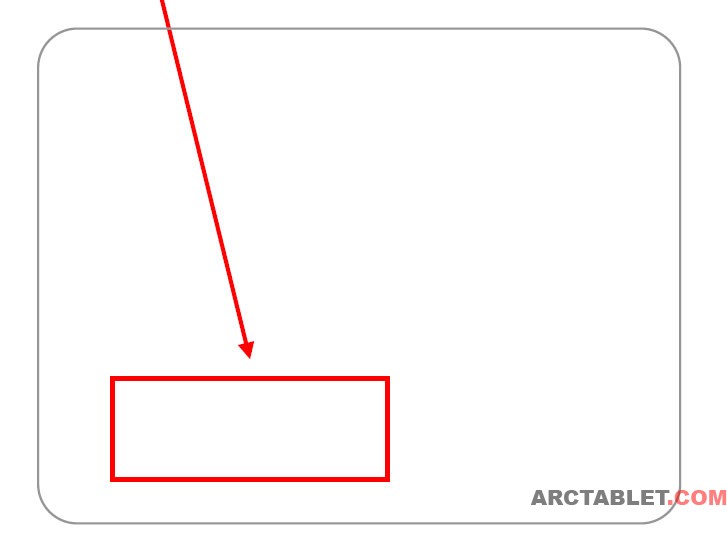 What we see is (again) an iPad a-like design like what we saw earlier on the Archos 80 Cobalt and Arnova 8c G3 models. In one of the application letters, we have found traces of the manufacturer for the 8 G4. In addition, Archos kindly requested a new FCC id for "purpose of marketing" and asked FCC to keep the photos under embargo until 26th of February 2013.
Basically, Dongguan Technology Co. tracks down to YF Tech, the company that already makes the FamilyPad for Archos. While YF Tech doesn't have the MR18-8008 listed on their website yet, we expect it to have roughly the same specifications as the MR18-8006 and MR18-8007 models.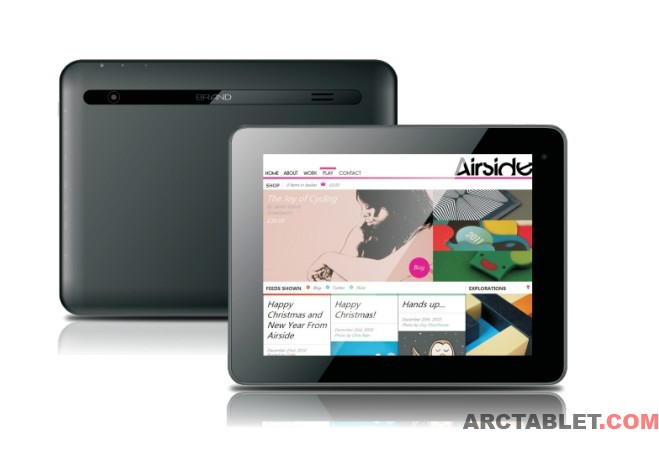 MR18-8006 and MR18-8007 specifications as listed on the YF Tech website:
· CPU: Dual-core ARM Cortex-A5 1.6GHz
· LCD: 8″IPS, Optional:TFT;1024×768 pixels
· CTP: G+G
· 1GB DDR3
· 8GB FLASH; Optional 16 GB FLASH
· WIFI: IEEE 802.11b/g/n
· Dual camera: 0.3MPix front camera, Optional 2MPix rear camera
· 3D G-Sensor
· USB HOST& HDMI 1.4
· Battery: 5000mAh
Possibly, the Cortex A5 CPU is just a spelling mistake and we will see an ordinary dual-core Rockchip or Amlogic Cortex A9 CPU in there. We expect Archos to choose the model with a TFT screen and 8GB of flash memory, but you never know. 😉
Update:
Arnova 8G4 showed up on Nenamark 2 pages with a 59.50FPS score.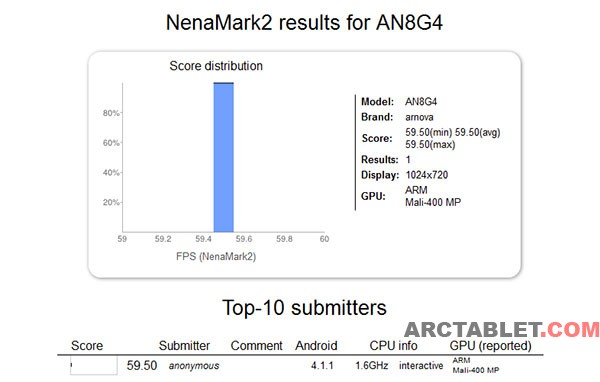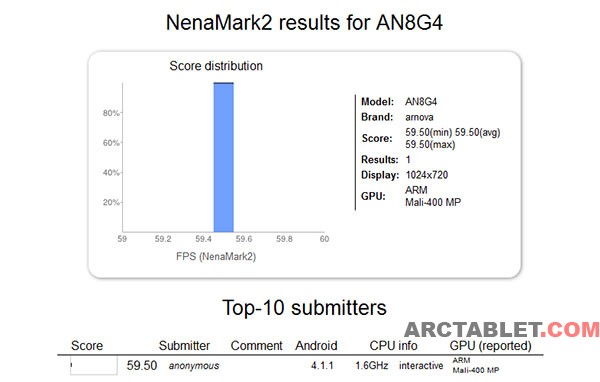 The CPU clock and reported GPU suggest we will see a Rockchip RK3066 CPU in there. 😉