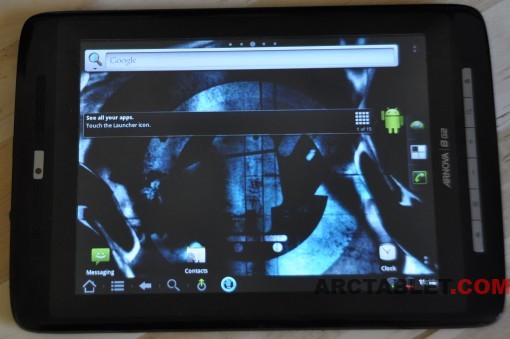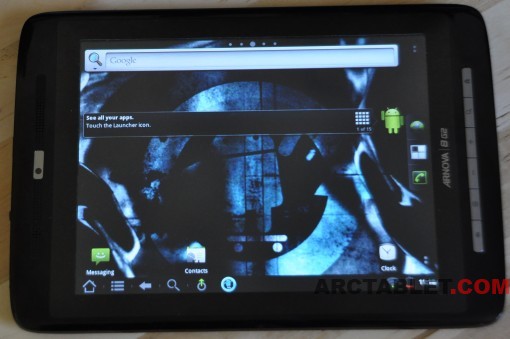 CyanogenMod 7 (CM7) firmware port for Rockchip RK2918 based tablets is making progress.
Morka user on our forum is giving us a second alpha release of a CM7 custom firmware for the Arnova 8 G2. While most of the drivers (WIFI, sound, video) are now working, this update can still be considered as an early preview release.
Features
Compared to the default firmware from the manufacturer, this custom firmware brings you the latest Android Android 2.3.7 (Gingerbread) update to your Arnova 8 G2 tablet. Additionnaly, you get other interesting features such as:
– root access
– Android Market
Release notes
Release notes from the author (2012/01/26)
What's new:
Fixed wifi
Fixed sound
Fixed 3G (no 3G I could not test it)
Improved management of memory
Adding market
There still have improvements to make
Important:
This custom firmware has no firmware update facility. You won't be able to flash another firmware by copying an update.img file to the root of the device. You will have to use Rockchip Flashing Tool for ARNOVA G2 and RK2918 tablets to flash a new firmware, please make sure that you are able to use this flashing tool before flashing this custom firmware.
Arnova 8 G2 CM7 preview firmware download
This firmware is specific to the Arnova 8 G2 and should not be installed on other devices.
WE WILL NOT BE HELD RESPONSIBLE FOR ANY DAMAGE TO YOUR DEVICE.
THIS FIRMWARE UPDATE IS USED AT YOUR OWN RISK.
WE RECOMMEND TO FLASH THIS FIRMWARE ONLY IF YOU ARE ABLE TO RESCUE A BRICKED DEVICE USING ROCKCHIP FLASHING TOOL FOR ARNOVA G2 and RK2918 tablets.
Installation:
– Download the custom firmware (see download link above)
– Connect your Arnova 8 G2 to your computer thru USB cable
– Flash the firmware using Rockchip Flashing Tool for ARNOVA G2 and RK2918 tablets
Release information and version fingerprint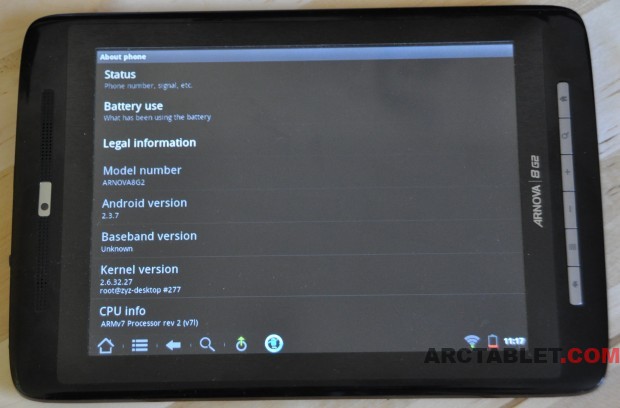 Android version : 2.3.7

Please use our dedicated forum topic to comment about this firmware.
Once this firmware is stabilized, be sure to find releases for other Arnova G2 models.
Thanks Morka for this custom firmware., also thanks to fun_ / naobsd for all his previous work on RK2818 and 2918 tablets !