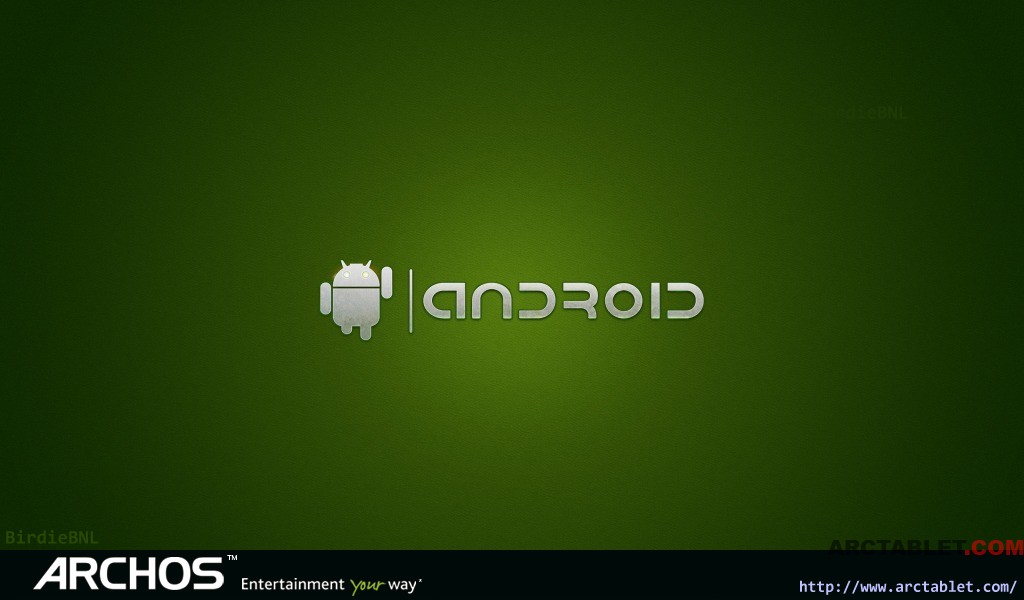 Edit 2011/10/25: We are removing the download link for this custom firmware as it seems to be causing problems for many users. We'll investigate the issue and hopefully will provide a fixed firmware soon. Thank you for your comprehension.

With the help of BirdieBNL, we are proud to bring you, an updated custom firmware for the Arnova 10 tablet. This update brings a more stable Android 2.2 Froyo along with Android Market and root access to the Arnova 10 tablet. This is a work in progress, please check the changelog for modification informations and report any problem in the comments section of this article.
Please use the Android Market fix procedure if you are missing some applications in the Market.
This firmware is available for download here: kasty-arn10-22-05.zip
This firmware is specific to the Arnova 10 and should not be installed on other devices.
WE WILL NOT BE HELD RESPONSIBLE FOR ANY DAMAGE TO YOUR DEVICE.
THIS FIRMWARE UPDATE IS USED AT YOUR OWN RISK.

Following this new firmware release and the feedback received lately, we want to clarify a few things:

this firmware is an unofficial custom firmware not supported by Archos/Arnova
it is built over firmware images from similar devices but full compatibility with the Arnova 10 is not garanteed.
Android Market support is partial and not all Market applications can currently be currently found
We are testing our custom firmwares before making them public, and we are only releasing it when it is stable enough (unless noted otherwise)
In case the firmware does not suit yours expectations, you should always be able to flash back Arnova stock firmware to restore your device.

Please note we are working to remove some of these limitations.




Firmware update procedure:
Connect your device to the electricity socket, fully charge it and leave the socket connected
Unzip the update.img file out of the zip archive
Copy the img file to the root of your device
Unmount USB on your device, it should give a prompt similar to this one: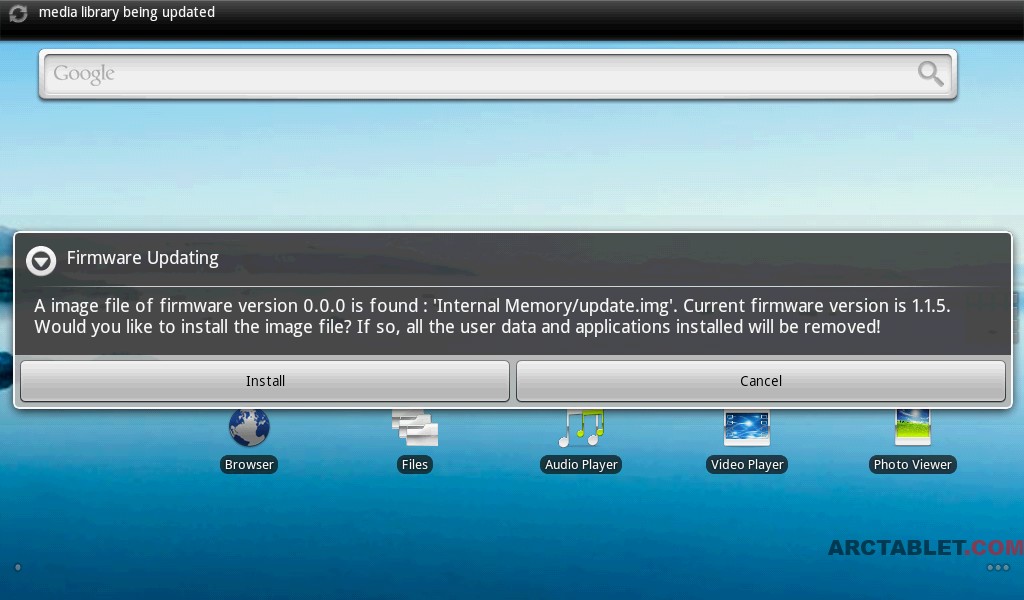 Push the Install button and follow the update procedure
You can also refer to our flashing procedure page for more details.
The first boot after flashing may take some time, please be patient.
Changelog:

0.5 (2011/06/22) Update based on Arnova official firmware (110512) with BirdieBNL A7HTV2_22.22 modifications
Market fix is still needed, but most issues are gone on A7HTV2. USB flash disks are also working, not in the Explorer though, but in other apps the files appear (audio player, video player, other file explorers).
0.1 (2011/04/29) Initial release
Mounting Arnova 10 on your PC / turning ON USB Storage
This Android 2.2 Froyo firmware does not automatically mount your tablet to your computer when connected on USB. You need to manually turn ON USB storage thru 3 simple steps:
Plug your Arnova 10 to the USB device you want to connect to
Grab the notification area from the top of the screen, click on the USB connected line
Click on the Turn on USB Storage button to mount your device to your computer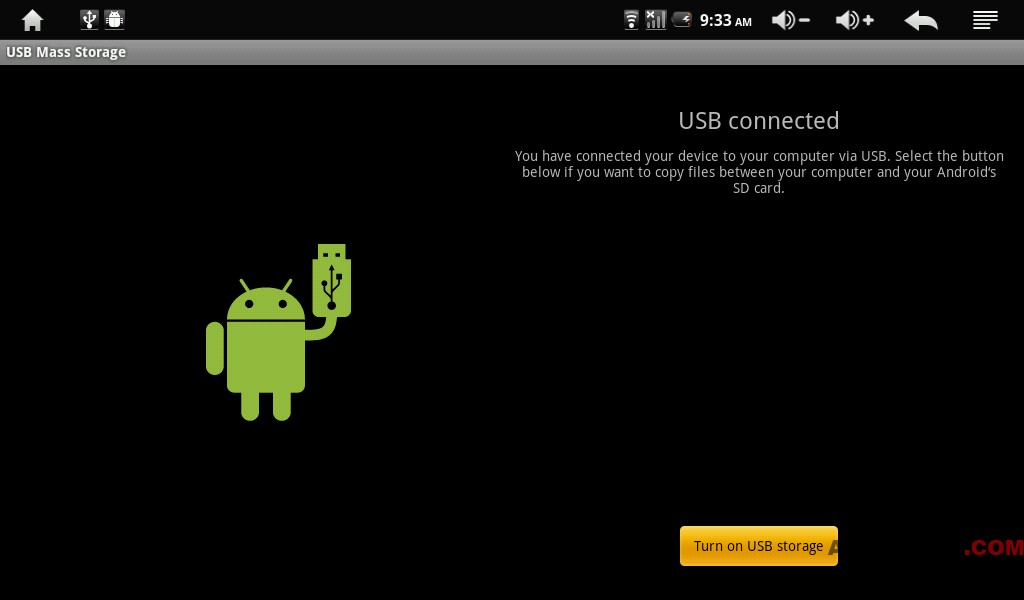 You should get the following screen. Click Turn off USB Storage button to unmount your Tablet on your computer.
Restoring Arnova 10 default firmware
In case you want to go back to the default stock firmware:


Download arnova10_update.zip


Follow the firmware update procedure described earlier in this article


Support the project!
If our web site and applications helped you, thanks for supporting us by donating using the Paypal form below or visiting our Donations page. Donations will be used to pay the bills for our server hosting costs, tools and purchase new tablets to support.