Following the leaked Archos roadmap, Archos just revealed its plans for the MWC in Barcelona next week. The Archos 80 Helium 4G tablet is one of the cheapest 4G tablets we have seen so far.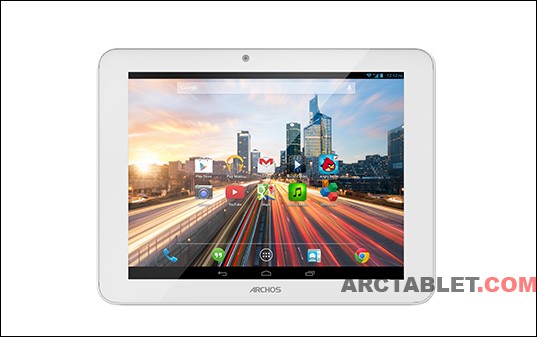 Adding to the Helium 4G range, unveiled in January at CES, comes the ARCHOS 80 Helium 4G, the world's first 8-inch 4G tablet under £230/€ 260. There is a Quad Core Qualcomm A7 processor running @1.2Ghz, Android 4.3 "Jelly Bean" platform, only 1GB of RAM, a battery of only 3500 mAh and 4G/LTE Cat 4 connectivity for faster surfing, streaming and downloading.
Archos 50c Oxygen will be one of the cheapest octa-core smartphones available.
The ARCHOS 50c Oxygen wraps an HD IPS Screen (1280 x 720), Bluetooth Smart technology and a MediaTek Octa-Core processor. At less than £200/€ 229, the ARCHOS 50c Oxygen, flagship of the ARCHOS smartphone range, is a Dual SIM device running Android 4.2 "Jelly Bean"(do not trust the official PR pdf) with 1GB of RAM, 8GB of storage, 8MPx camera on the back and 2000 mAh battery. Arctablet had a quick hands-on on a prototype a few weeks ago, you can read more here. For a budget offering, it is incredibly thin with only 7.64mm(yes, the official PR is also wrong here) of thickness and we liked the deep black design. However, we really think it is a shame that Archos didn't go for the Full HD screen which was planned first and that their flagship smartphone device will be selling under 230€ because it is not really high-end.
Archos 64 Xenon we also mentioned two weeks ago, can be seen as a sort of a phablet.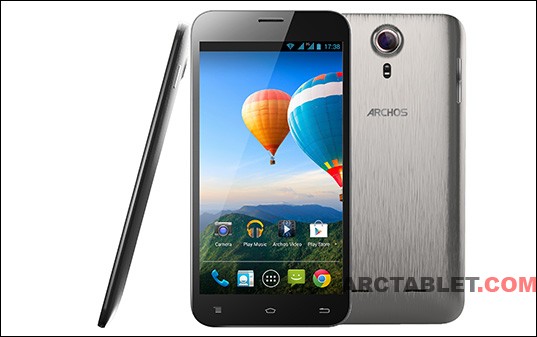 With its 6.4-inch HD IPS screen (1280 x 720), the ARCHOS 64 Xenon gives users the screen real estate they need for their applications, videos and games in comfort while on the go. The 64 Xenon uses a MTK Quad-Core CPU@1.3Ghz, has 1GB of RAM with 4GB of storage(not joking here 😉 ) and will be available for under £200/€200.
Finally, there is also the 40b Titanium (Surround) about which  we also reported a week ago.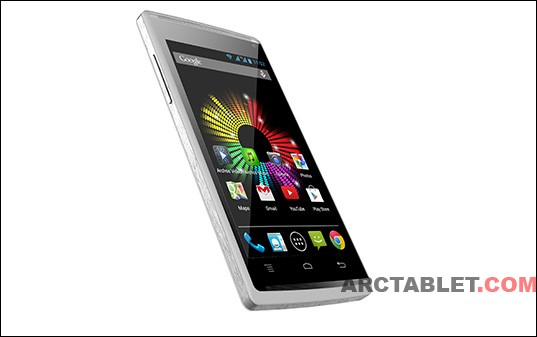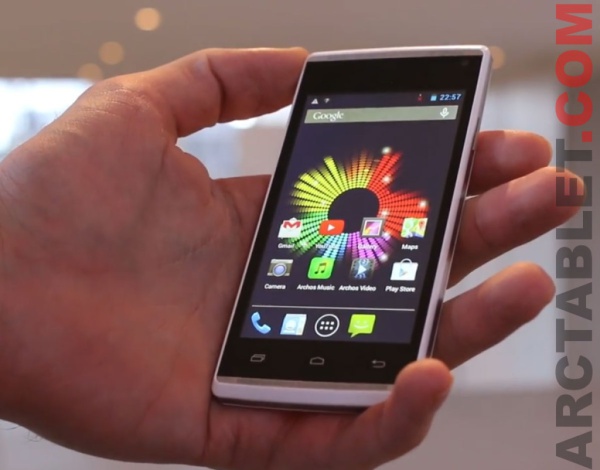 The smartphone makes listening to great music possible with its enhanced audio system and dual front facing speakers that deliver crystal clear and pure stereo sound. The £99.99/€ 129. ARCHOS 40b Titanium is powered by a 1.3Ghz MTK Dual-Core CPU, has a 4.0-inch 800×480 IPS Panel, 512MB of RAM, dual cameras and has full access to Google Play store with more than 1 million apps. It looks like not a bad first smartphone for scholars, but we do find it slightly overpriced.
What is more?
Archos is working hard on rebadging OEM devices and Archos Marketing Team confirmed to Arctablet that a lot of new models are on the way. Think of the 70b and the 80b models in the Cobalt line-up, the 45b&50b Platinum and the 50b Oxygen Quad-core smartphones(featuring the same CPU as the 64 Xenon) and the 80b Xenon model update. For those that don't want to spend a lot, the dual-core 35 Titanium and quad-core 50 Neon smartphones will be available. The 79 Neon tablet will be added to the Neon line-up of tablets.  And don't be surpised if we will soon see an 10.1″ Windows 8 tablet under Archos brand. 😉
Interested? Head over to Archos website and see the official press release.