Archos previous rebranding dates back from 2008, in 2012 Archos came with a redesigned website and now, it looks like Archos is preparing another company refresh. Published by accident(or not) by Olivier Geneau, Marketing Manager and Graphic Designer at Archos for the last two years, the images below reveal the new company design.
Archos had a tradition of innovation and we can see the origins back in the new style. It is a shame that currently Archos is mainly focussing on rebranding devices from Chinese OEM manufacturers and the new slogan sounds more like a joke. If you ask us, "Rebadging crap" would fit better.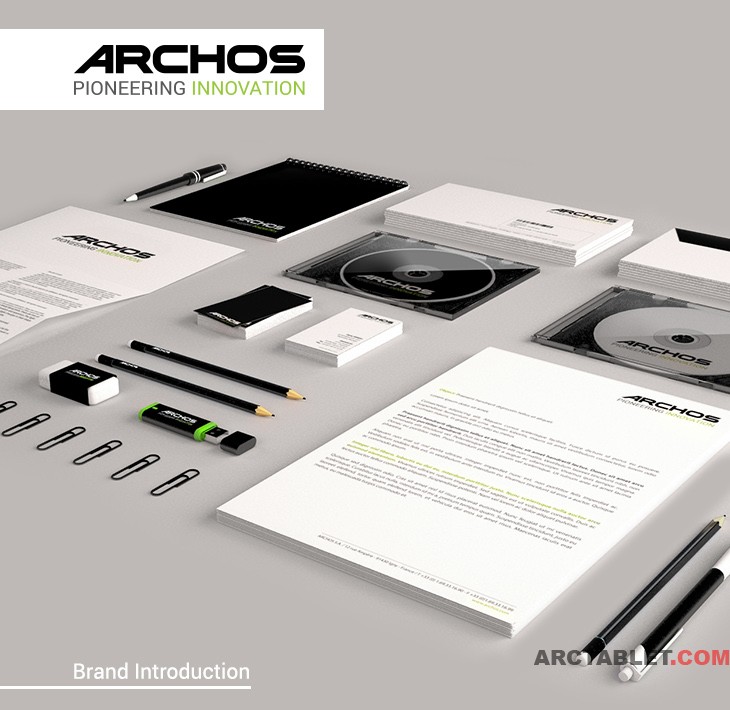 Anyways, "PIONEERING INNOVATION"(yes, Archos is still using the capital letters) that is. What slogans did Archos use over the past years? "on the go" was the first Archos slogan back in 2005 and from 2008 onwards, we are familiar with the successful  "Entertainment your way". The current slogan is being used for six years and reflects the Archos' focus on delivering the best multimedia playback.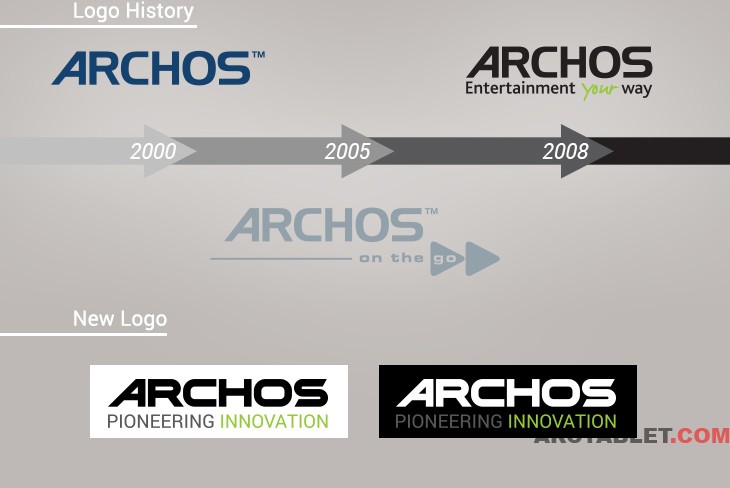 In the new style, Archos current house colors are still used and the black/green/white code is still clearly visible.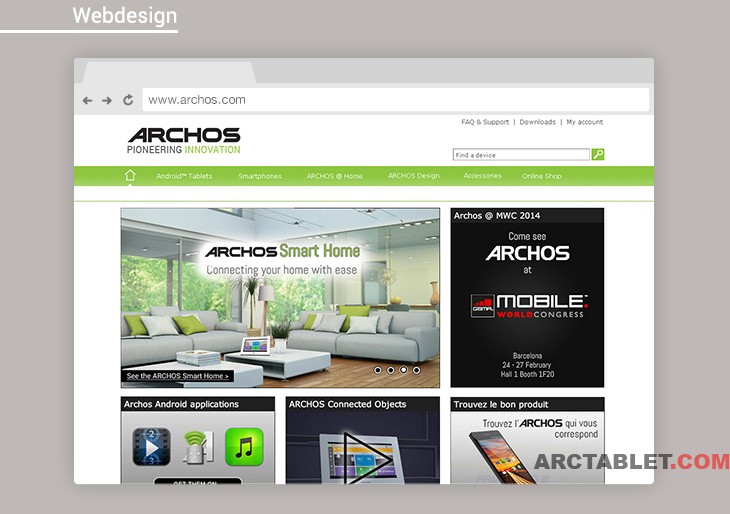 A bold font is still used for the new logo and the packaging will change slightly.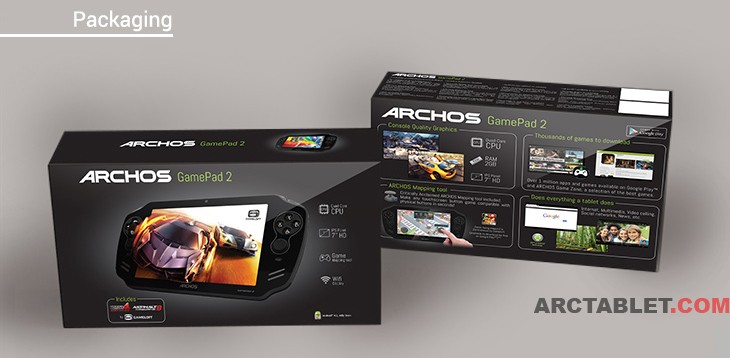 Overall, the idea of the new company style is to reinforce the sensation of high quality and new technologies. It also improves the overall impression to gain even more strength and confidence. Well, we will see. 😉