ARCHOS continues to complete their line of connected devices. According to French website Usine Digitale, the ARCHOS glasses are equipped with a micro SD card, a 400 mA LiPo battery that can be USB charged in one hour and a 720p camera located between the two lenses. The glasses should offer a battery life of 140 minutes (may be improved on the final product)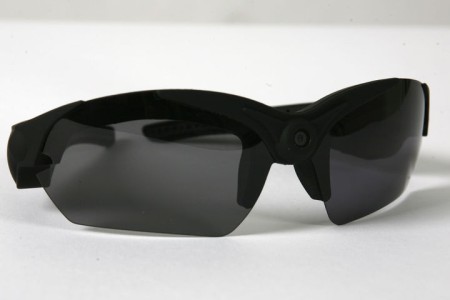 The ARCHOS glasses should be soon tested by two runners of l'Usine Digitale team on Paris marathon taking place in a few days in France capital. Let's hope they run really fast (!) or they have multiple devices for a full marathon recording.
Jérémy Blondeau, ARCHOS product manager in charge of the connected object products, reported to l'Usine Digitale that the product should be released by this summer for less than 100 euros. This suggests the product will be just a camera and won't probably offer optical head-mounted display like Google Glass.
Here is a short video sample:
Our friends from jbmm.fr tipped us the ARCHOS glasses may be just a rebrand of product iVUE CROSSFIRE 720P camera.