While the Archos VR Glasses were already shown to Arctablet last week, Archos now officially announced the product in a short PR-document. The device is a  stereoscopic 3D viewer similar to Google Cardboard fold-out cardboard smartphone mount, ARCHOS model is made of plastic and should come ready to use, no construction needed. The VR Glasses should be available for around €29.99/£24.99 by end of November this year.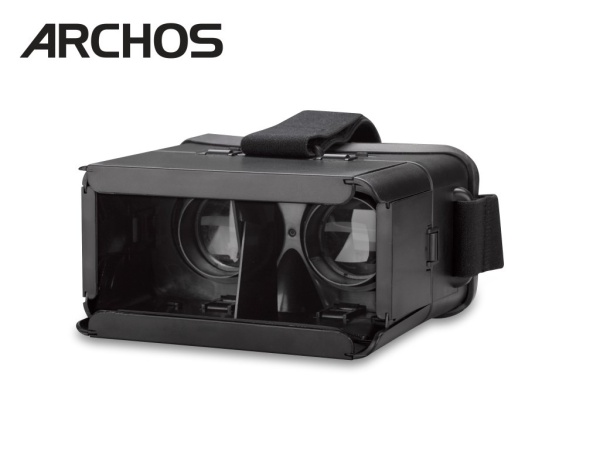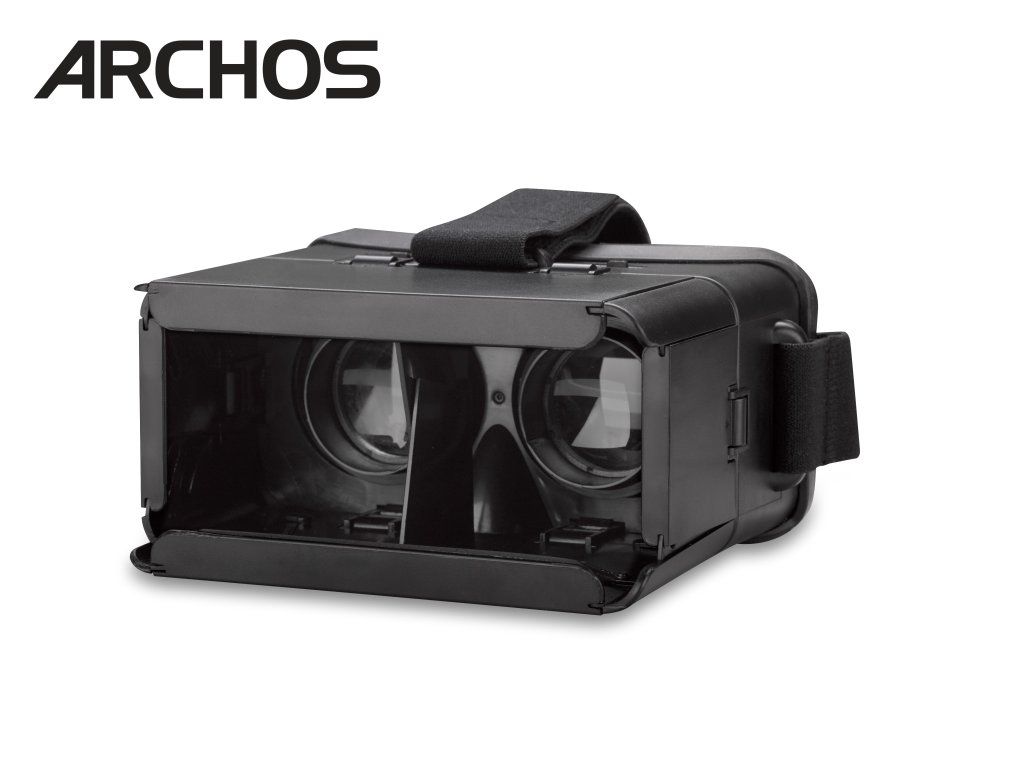 Compatible with all Virtual Reality applications on iOS, Android and Windows Phone, ARCHOS' latest wearable product is also made to free users from reality thanks to its lightweight yet robust material. The smartphone is meant to be inserted in the front side, screen facing towards the convex plastic lenses and user eyes.  The headset design should be able to host most smartphones having a screen size from 4 inches and up to 6 inches. According to ARCHOS, optimum requirements for an immersive experience are a full HD 5" smartphone with quad core processor (or higher) and motion sensors such as an accelerometer and a gyroscope.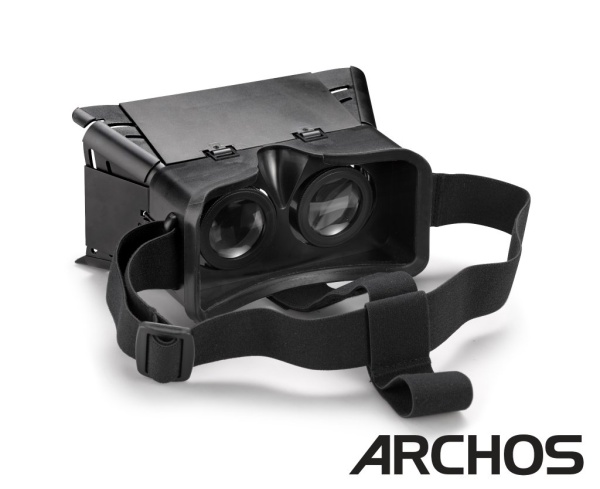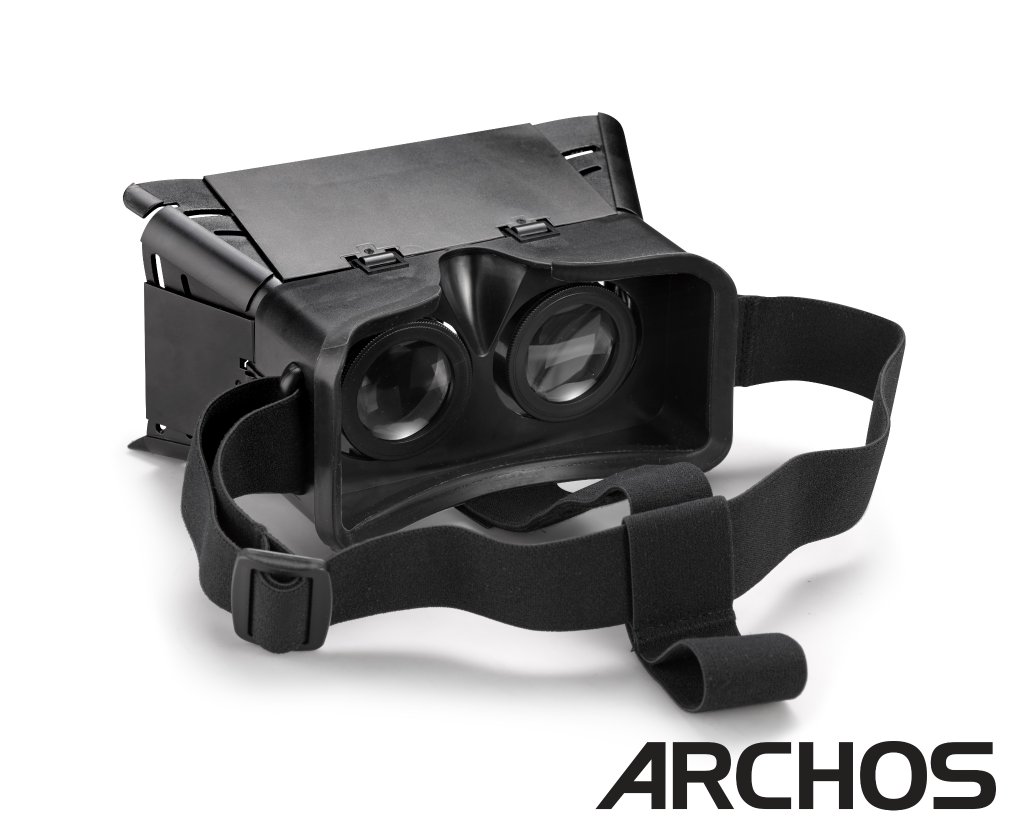 With the upcoming ARCHOS Video Player update, users will also enjoy 3D videos in a stereoscopic mode on their mobile, creating the illusion of seating in a 3D movie theatre.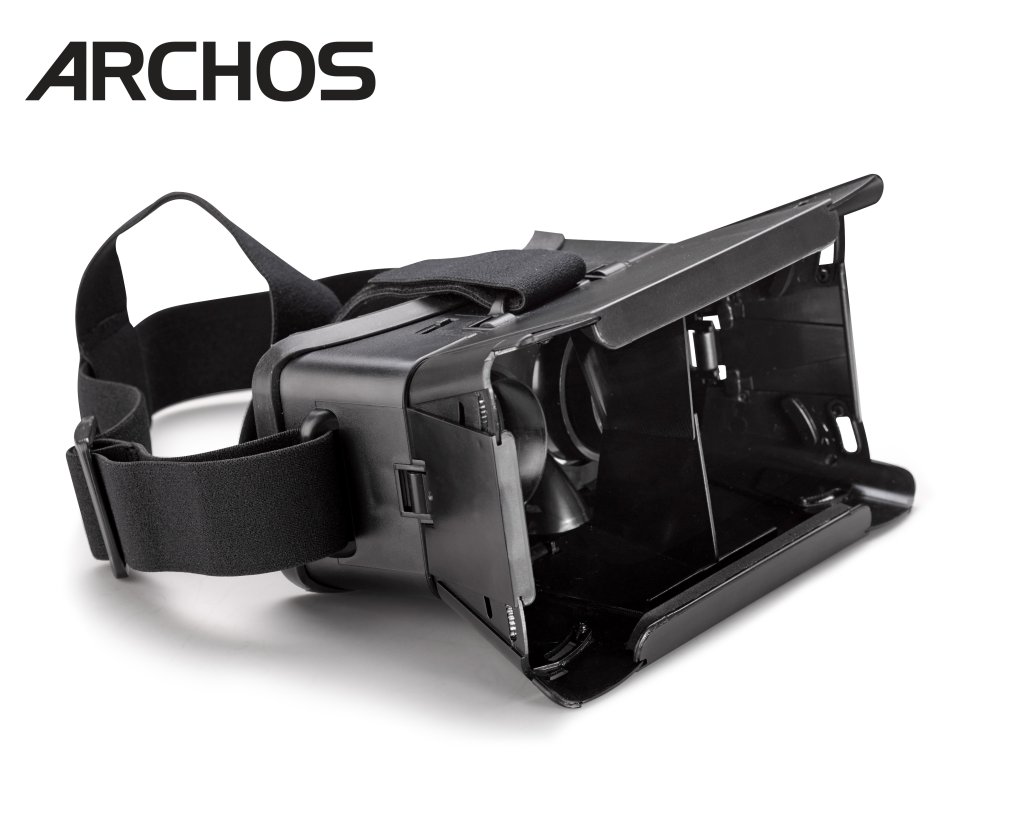 As we could test, owners of prescription glasses may not be very at ease as there is little space in the headset for the user to keep wearing the prescription glasses and there is no diopter adjustment if the user chooses not to wear glasses. Our short test of the ARCHOS product worked reasonably well and gave us a rather fun experience.  Combined with the proper head tracking and stereo visualization applications/games, this product should give interesting results for the price. Archos is also planning to launch the  ARCHOS Bluetooth game controller soon, which should add another dimension to smartphone gaming coupled with VR Glasses and Archos Mapping tool.

As a side note, this ARCHOS headset seem to be very similar to what is found on the Chinese market with devices like the ColorCross / NEJE LJ-01 $36 on dx.com.