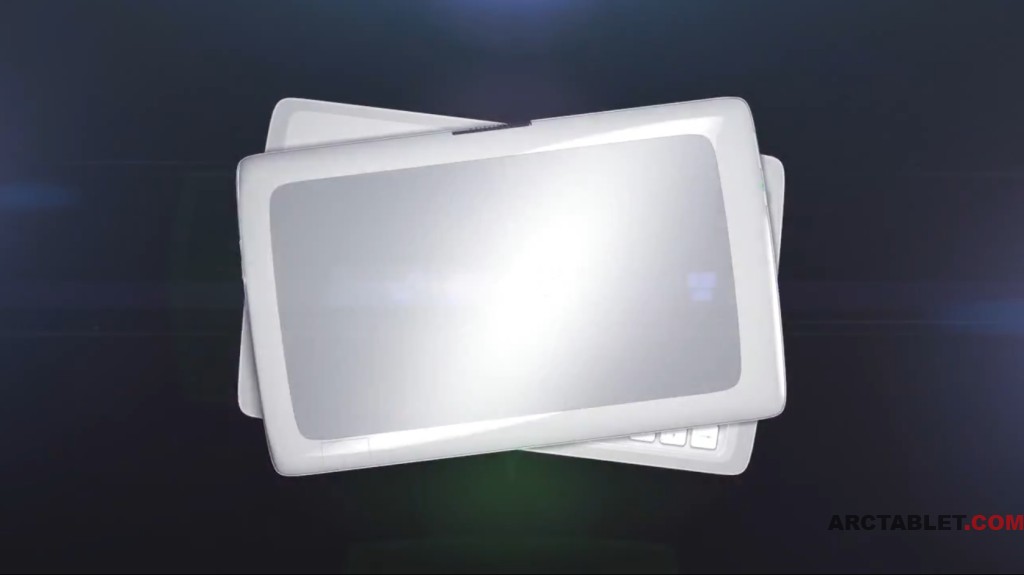 At the Press Conference, held on March 14th in Paris, Archos founder and CEO Henri Crohas revealed some details about their projects for the upcoming year.
Archos and Arnova lines of products
In 2012, we should have three ranges of products. Arnova and white lable devices starting from 50EUR(capacitive ones from 70EUR), Archos elements(more about them later) with Google certification and finally, Archos G10 xs range.
Archos G10 xs (eXtremely Slim) ultra thin tablets with keyboard dock
During the conference, Crohas explained some details on how tablet are usually built following the model of Apple Ipad, with an machined aluminium body where a high quality glass is applied. Archos on the other hand has developed their own technology over the past 3 years. The tablet structure is made by highly resistant stainless steel embedded in a plastic enclosure. An extremely thin (about 1/10 mm) metal frame surrounds the screen as you can see on the following pictures.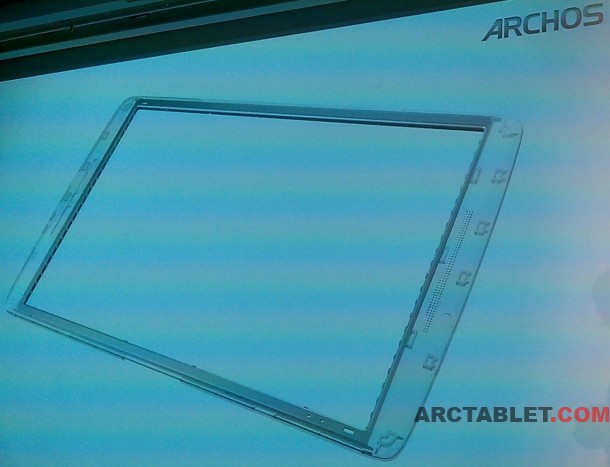 This smart build technology should help Archos to build, with the Archos Gen10xs, the thinnest tablets in the world, down to 7.6 mm thick (20 % less than the 9.4 mm on latest Apple Ipad) while keepting light and strong properties. This tablet is big enough to play some of the popular free android casino games from here.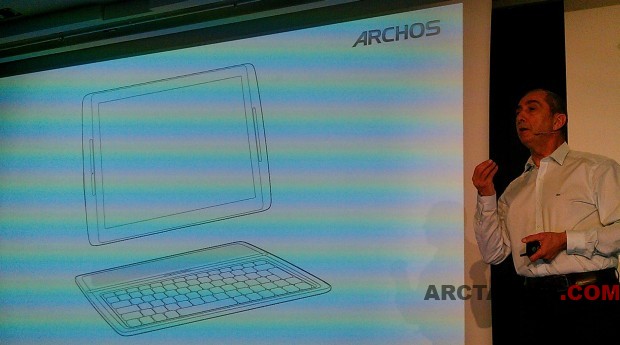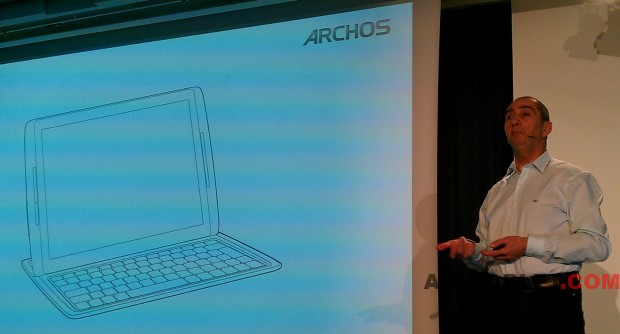 In the Gen10 range, we should have a tablet with a docking keyboard(Asus Transformer alike). The thickness of the tablet and the keyboard attached together should be around 12mm.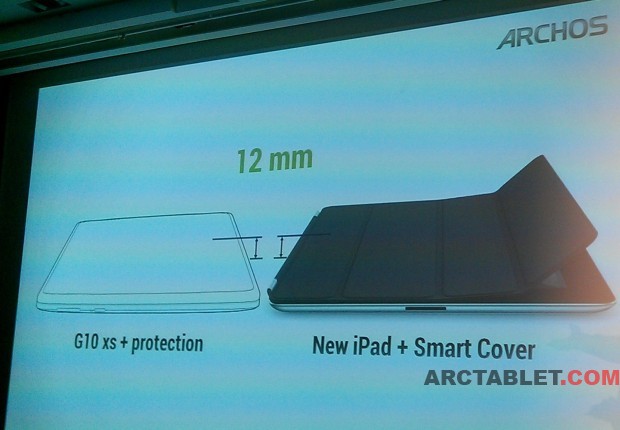 We will also have more simple, Archos branded tablets, with Google certification.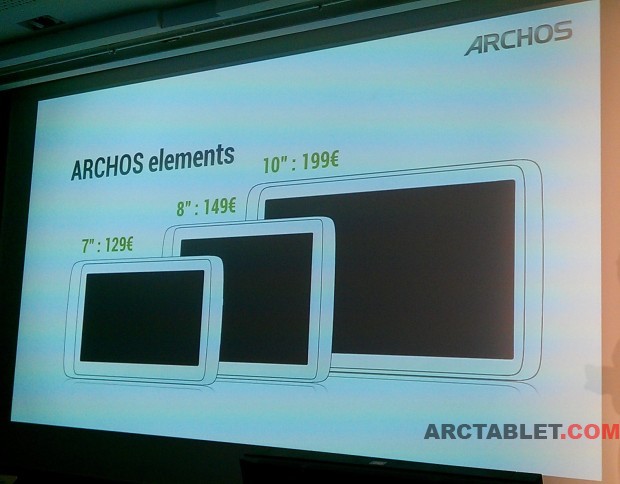 Update: We now have a picture showing some of Archos 2012 tablets, the Gen10 tablets should start shipping in September(like always):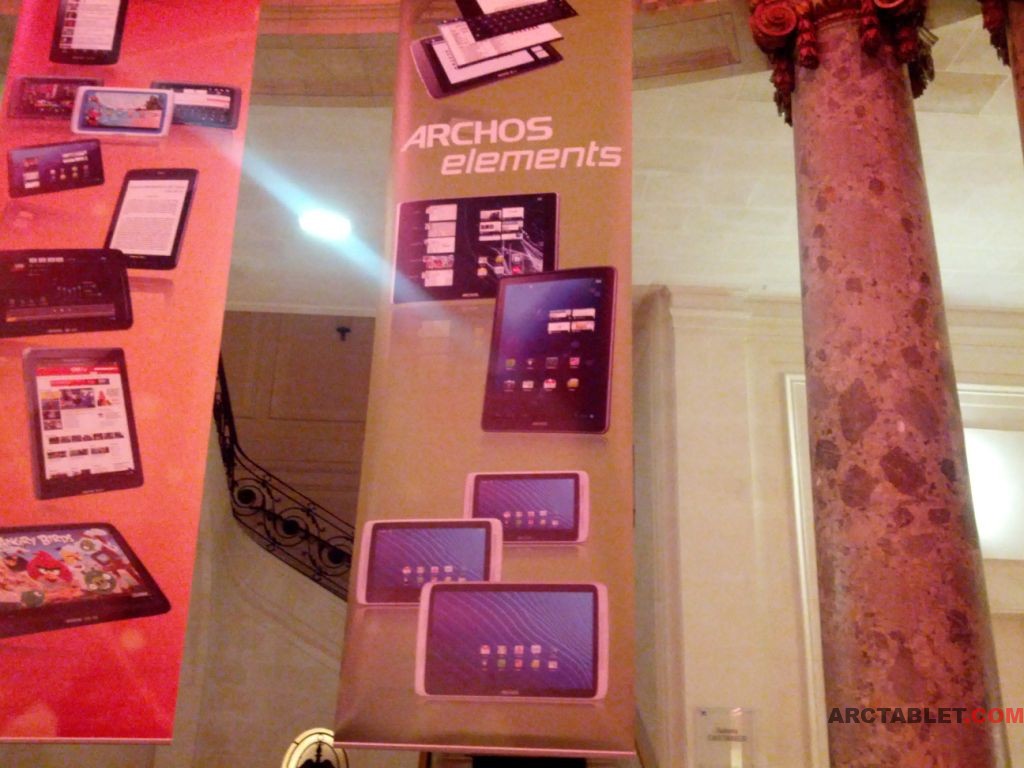 According to Archos, the Gen10 xs tablets will be selling in the 200 – 400EUR price range. If we look at the images, it looks like Archos will continue to use their patented plastic overmolded structure for their tablets. We didn't hear any technical details yet, may be Archos is not yet ready to reveal them. We have a small video though:
We will update this article if we will get to know more information. Stay tuned. 😉
Thanks to our friends from jbmm.fr for the images from the Conference.