As exelletor reported in our ARCHOS GamePad2 forum section, the Android console has recently received a firmware update. On their website, ARCHOS does not provide any history about which bug have been corrected and which features may have been added.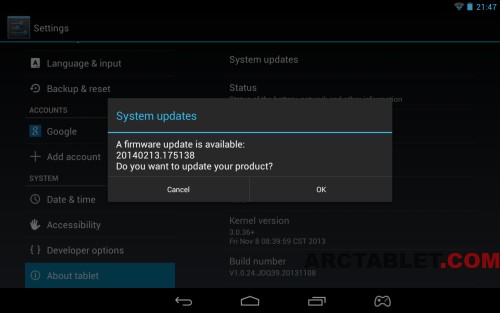 To update, go to your Android Settings, choose "System updates" menu to check for this Other The Air (OTA) update, download and install it.
Apparently a minor update, still Android 4.2.2
Unfortunately, this new firmware does not bring any Android upgrade and the tablet will still run on Android 4.2.2 Jelly Bean.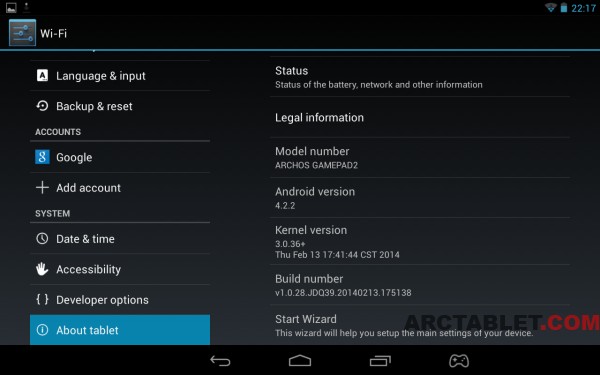 Still unpatched against Android Master Key vulnerability
While the security issues are months old, the system still hasn't been patched against
Android Master Key vulnerability
. According to Bluebox Security Scanner, the GamePad2 will still be vulnerable against the three exploits: bug 8219321, 9695860 and 10148349. Not the best thing for anyone taking risks when downloading apps outside the official stores (think Flappy Bird :))