Announced for the end of October 2013, the ARCHOS GamePad 2 (model with 8 Gb storage) started to sell on ARCHOS online store in time. For the 16GB version we had to wait longer and finally, it is now shipping from the Archos online store.

You can grab yourself one for 199.99€/£.
Is it worth the money?
While the GamePad 2 is a great product, the main issue on the ARCHOS GamePad2 is a relatively poor processor performance, mainly on the graphic processor (GPU) side. Sure it can execute most current games, but they won't run at full frame rate and coming games that require a high performance device will probably give hard time with the GamePad 2.
We have done a quick benchmark comparing the performance between the ARCHOS GamePad2, a Nexus 7 (2013) and a Tegra Note (Tegra 4 processor based) on 3DMark benchmark v1.2.0.1232 – Ice Storm Extreme.


The results show that the Rockchip RK3188 processor has very limited performance compared to the Qualcomm Snapdragon S4 Pro and Tegra 4 tablets. The new tablet models like the Google Nexus 7 (2013) or the Tegra Note with an additional controller are interesting replacements for the ARCHOS portable console.
Nexus 7 (2013) 16 GB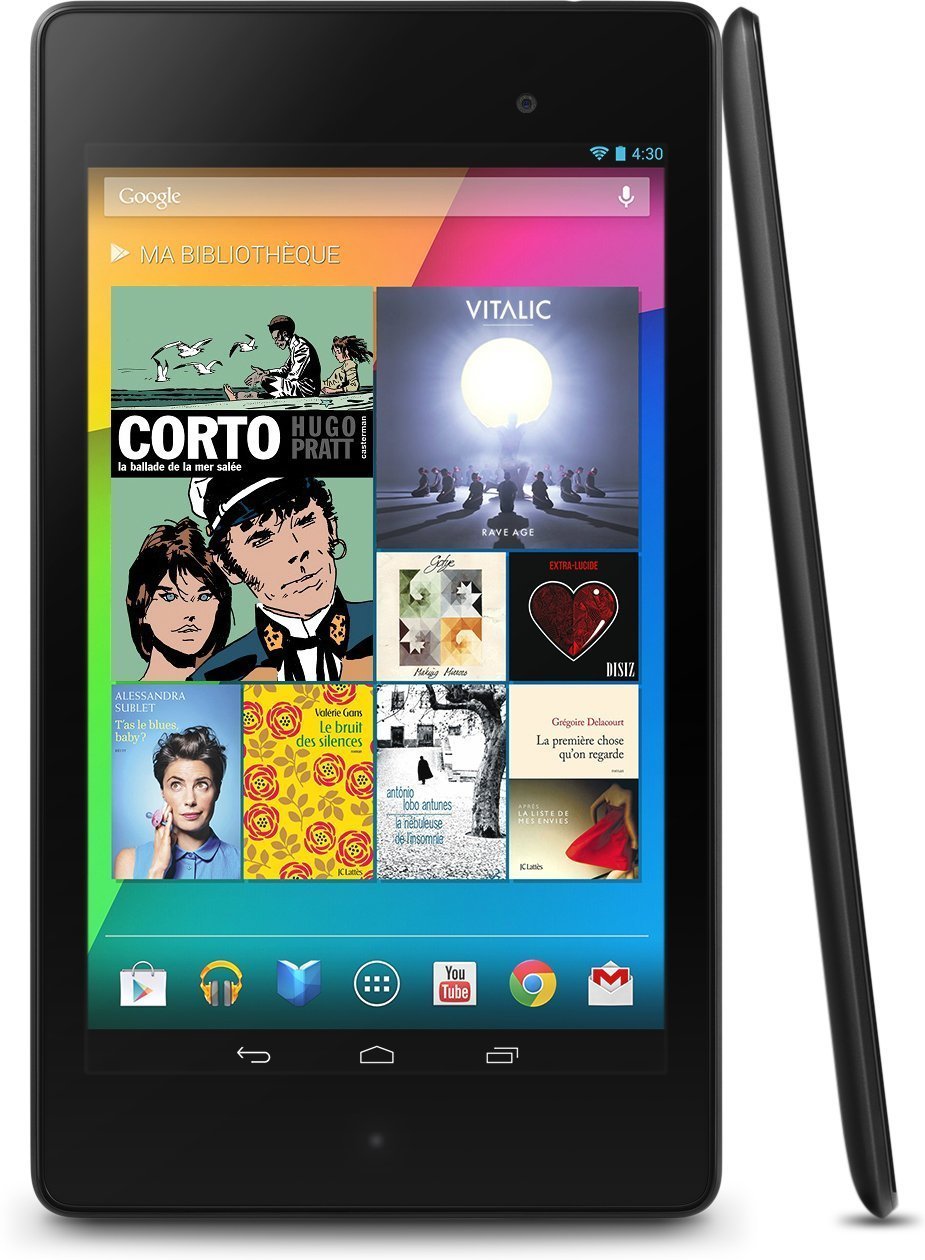 AMAZON USA
Usually ships in 24 hours
$ 219
AMAZON UK
Usually dispatched within 24 hours
£ 171.99
AMAZON DE
245 EUR
AMAZON FR
Habituellement expédié sous 24 h
211.51 EUR
Considering GamePad 2 alternative: JXD S7800b
Compared to the GamePad 2, the JXD S7800b portable Android game console offers similar features for less money.
Here are the JXD S7800b specifications:
Screen
7 inch IPS LCD, Resolution: 1280×800
5 point touch Capacitive Screen(G+G LCD)
CPU
RockChip RK3188, Quad Core, 1.6GHz (ARM Cortex A9 CPU, ARM mali400 mp4 GPU)
RAM
DDR: 2GB DDR3
OS
Android 4.2.2
Games
100.000 Android games, 9 Emulator games(PS1, N64, Arcade CP1/CP2/Neo-Geo, GBA, SFC, MD, FC), Game Cloud, Tested games download Channel
Games Control
3 ways to control the games: 5-point capacitive touch screen, Buttons(L+R button, Dual joystick), G-sensor
Buttons: Direction buttons, ABXY, LR, Dual joysticks, Select, Start, Vol+/-, Reset, POWER, Home, Back, Menu, Mode switch button
Storage
8GB
Network
Wi-Fi(802.11 b/g/n), External Ethernet and 3G Dongle
Camera
Back 0.3 MP camera
I/O
USB2.0 High Speed
OTG: to connect Keyboard, mouse, Ethernet, 3G dongle, U disk and Hard disk
3.5mm Stereo earphone mini jack
Micro TF card slot, max 32GB
HDMI: HDMI Dual screen display, up to 1080P
Gravity Sensor
3 Axis Gravity Sensor
Charge and Battery
Charge and Battery: Built-in 5000mA rechargable Li-polymer battery
Charge with 5V 2A DC adaptor or USB