We are all waiting for some updates on Archos latest ultra thin tablet Archos G10xs that was presented a few months ago. The japanese web site Getnews.jp just spotted a Archos G10 tested on GLBenchmark 2.1 system, appearing under the name "Archos 101G10".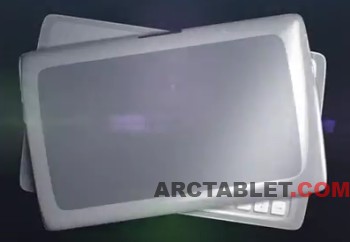 The Archos G10xs has interesting characteristics, such as eXtremely Slim (hence the name, XS) design that should be around 7.6 millimeters (20 % less than the 9.4 mm on latest Apple Ipad) currently one the world's thinnest Android tablet. It will also offer an optional docking keyboard that will attach to the tablet in a smart way and will provide protection to the screen when the tablet is carried. Both tablet and keyboard together will have a total thickness about about 12 mm, which is similar to Apple's Ipad with it's smart cover. The Archos G10xs selling price should be in the 200-400 euros range, no release date has been given yet.
Looking at the specs, we see it embeds a Imagination Technologies PowerVR SGX 544 GPU, which let us think that the tablet could run on a TI OMAP 4470 CPU, which uses an POWERVR SGX544 vs POWERVR SGX540 on the TI OMAP 4430/OMAP 4460 according to Texas Instruments OMAP 4470 pages.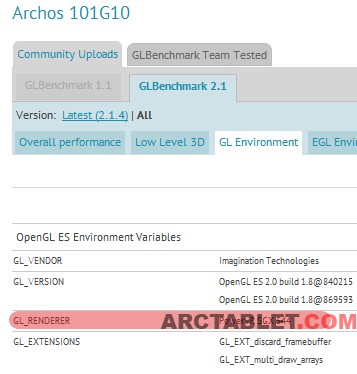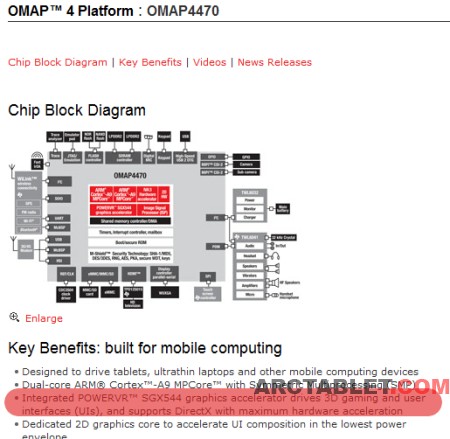 Other notable information extracted from the benchmark are the CPU speed: running at 1.5 GHz,
Screen size 1280 x 752
Min CPU Freq 396 MHz
Max CPU Freq 1500 MHz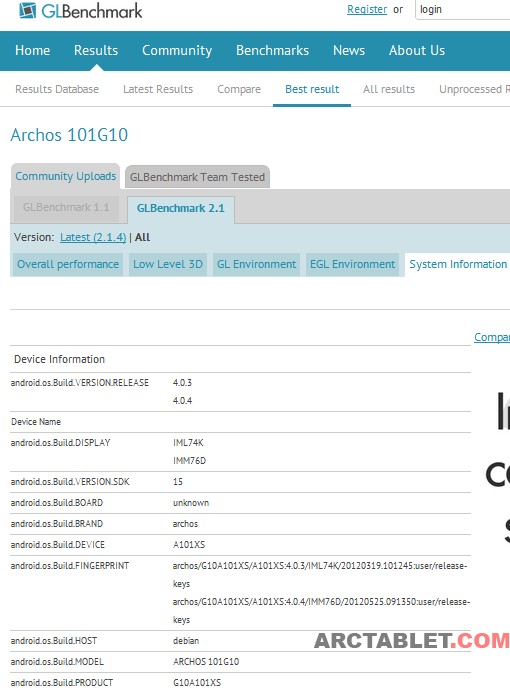 Nenamark 2 benchmark
A Nenamark 2 score has also
been published for the Archos101 G10
, with a value of
51.40 in 1280×752 resolution
, it is in the same area of the
ASUS Eee Pad Transformer Prime TF201 Tegra 3
tablet (
50.53
) and the new
CUBE U30GT-W Rockchip RK3066
powered slate (
54.25
score).
As a comparison, the
Archos 101 G9
(OMAP 4460) obtains a score of
22.30
in the same resolution.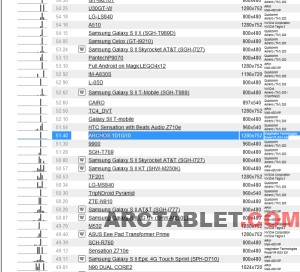 Benchmarks for pre-production devices should be read with care as it's probably too early to reflect the real retail device performance.
Source: Getnews.jp