We earlier reported about the ARCHOS FamilyPad 2 tablet, a giant tablet with a 13.3″ screen reported on GLbenchmark pages weeks ago. It can now be seen live at the CES 2013, thanks to the Hungarian guys from tech2.hu for making a video. This tablet is a product refresh of the ARNOVA FamilyPad (don't forget to check our review) with an updated processor (now Rockchip RK3066) and Android version Android 4.1.1 Jelly Bean. No price or availability have been given yet.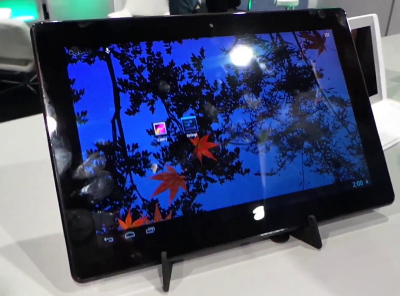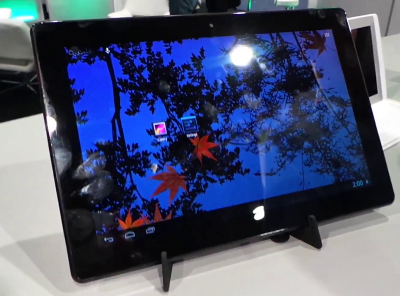 Compared to an ARCHOS 80 XS, the FamilyPad 2 looks gigantic.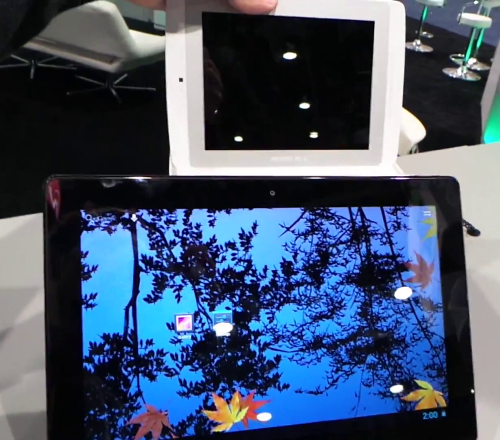 Most of the specifications we grabbed earlier from the original manufacturer (YFTech) seem to be valid:
· CPU: Dual-core ARM Cortex-A9 1.6GHz
· LCD: 13.3″; 1280×800 pixels
· CTP: G+G
· 1GB DDR3
· 16 GB FLASH
· WIFI: IEEE 802.11b/g/n
· Dual camera: 2MPix front camera and 2MPix rear camera
· 3D G-Sensor
· USB HOST& HDMI 1.4
· Battery: 10500mAh
Once again, ARCHOS is bringing consistent branding 🙂 the original FamilyPad product was made under ARNOVA, the new model now belongs to ARCHOS, if we judge by the back of the tablet case below.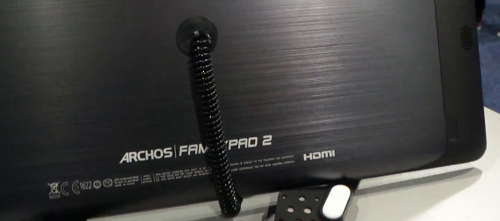 We'll see in a few weeks with a more detailed review on the ARCHOS FamilyPad 2 if the product refresh was a really success !
Thanks to yousef8824 on our forum for the tips 🙂