Archos last press conference announced a new line of Android tablets named Elements. Not much has been told about these tablets, we just know they will be Archos designed, have Google certification and have been announced in the 100 to 200 euros price range. The first device, named Cobalt (after Mendeleev table) has just reached the FCC certification site, identified as ARCHOS 80 Cobalt AC80CO.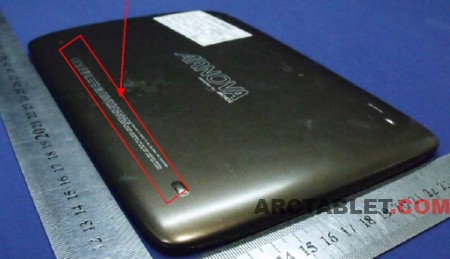 Archos Elements tablets are expected to be Google certified, that means they will offer Google Play, which is not included on Archos lower end models, Arnova G2 and Arnova G3. The expected price is: 129 euros for the 7″, 149 euros for the 8″ and 199 euros for the 10 inches model.

Interestingly, this photo shows an Arnova signature on the back, so it's quite unclear if the Elements tablets would be an evolution of the existing Arnova line (maybe with a Rockchip RK3066) or a price-cut version of the TI OMAP 4 based Archos G9. The recent certification of RK3066 makes this platform a viable solution to provide reasonably powerful Android tablets featuring Google Play at a low price.



Via www.jbmm.fr